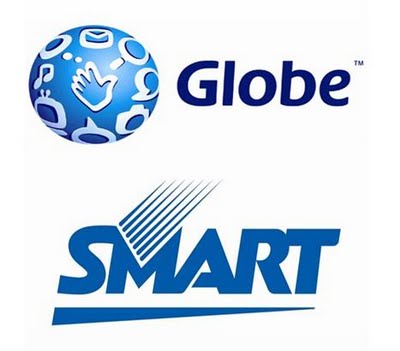 I use two telcos for my mobile needs. My Globe is a postpaid line which I have used since 1999. My Smart is pre-paid since 2008 so it interests when these two large telcos relay important announcements. The latest news is the recent network benchmark test conducted by the National Telecommunications Commission (NTC), comparing the Grade of Service and overall signal quality of both Globe Telecom and Smart Communications against NTC Cellular Mobile Telephone System (CMTS) standards
Globe says:
In the most important benchmark where the NTC has an applied industry standard consisting of Grade of Service or Call Setup Failure Rate (CSFR), Globe Telecom's legacy network outperformed its competition who has widely announced its network upgrade completion. With the Grade of Service or CSFR standard set by the NTC at 4%, Globe recorded a nearly identical 4.45% while Smart registered a distant 9.95% (closer to the industry standard is better). This means that call success rates are higher using the Globe legacy network at 95.55%. For consumers, the experience is that it is easier to call using the Globe legacy network with more calls getting connected even at first try.
Globe claims that their legacy network outperformed SMart recently modernized network in terms of grade of service. They added that the Globe legacy network also performed at parity with the upgraded network of Smart in almost all other metrics.
Globe Telecom President and CEO Ernest Cu in his reaction to the recent NTC benchmark results said, "It is now clear who is telling the truth and really giving good service to the public even with just our legacy network. Competition has claimed they are done with their upgrade and there's no denying the official results from NTC quality tests show their upgraded network performs even below NTC standards. As soon as we fully fire up our brand new network, our subscribers and the entire nation will enjoy a whole new mobile experience that is once again pioneered by Globe Telecom."
Smart says:
According to that test, Smart's network rated higher in four of the five parameters that had been defined by the NTC in consultation with all three mobile phone operators. These four important parameters where Smart posted better scores are: 1) Drop Call Rate; 2) Call Set Up Time; 3) Average Signal Quality; and 4) Average Receive Signal Level.
Smart claims that Globe conveniently downplayed or disregarded these parameters and focused on the "blocked call" parameter, which was the only test that showed better results for Globe. On that basis, Globe said that its "legacy network" was better than that of Smart.
This happens to be the same legacy network that Globe officials have admitted, in several recent occasions, to be congested.
According to Smart, the truth , is quite different: Both carriers actually passed the standard. Globe registered a score of -69.83 dBm. But Smart delivered lopsidedly better results: -62.63 dBm. In this parameter, the lower the negative number is, the better the signal. Translated into layman's terms, what this result means is that Smart's signal level is up to five times stronger than Globe's. In terms of customer experience, a stronger signal level means better indoor coverage, resulting in better voice quality, less drop calls, faster and more reliable SMS and higher data speeds.
What I say
So what is the real score?
Telco's signal and mobile strength depends on location. I don't text or make calls because I am heavily dependent on mobile internet . Most of the time it is Smart that delivers consistent speed. In fairness to Globe, I am aware that Globe's network's transformation is 50 % complete. Perhaps in due time, Globe will deliver consistently fast speeds.
Whatever NTC studies show , it is subscribers' comparative experience that matters in the end. In Pasig, both telcos work pretty well for me. It is certain places like UP campus, Eastwood, or Greenhills that the Globe 3G signal is bad.
Here is the press release fromthe NTC and you decide:
2nd Quarter Quality of Service Benchmarking Conducted on Mobile Network Service Providers