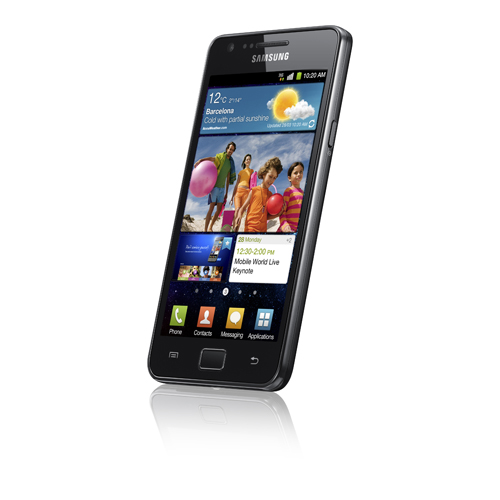 Pretty soon, Filipinos will be saying "Hey Galaxy" to make calls, send emails, and more. Those two simple words activate the new Samsung Galaxy S2's impressive voice solution feature, which can take commands and even type down words as they're being dictated for a truly hands-free experience. Just say "Hey Galaxy," and the phone will answer back by asking you what you want to do.
That's just a small part of what the Galaxy S2 has to offer. The 8.49mm-thin smartphone has full 4G capabilities to go along with BlueTooth® 3.0+HS, driving connectivity and data transfer at top speeds. Adding to this dynamic is Samsung's new Kies Air technology, which allows communication between the Galaxy S2 and your desktop computer via WiFi networks. A 1.2GHz dual-core processor powers its Android 2.3 Gingerbread OS, making it a more-than-capable mobile computing solution. The Galaxy S2's remarkably clear LED screen is ideal for all sorts of entertainment, from online videos to games downloaded straight from the Samsung Game Hub.
As if that wasn't enough, the Samsung Galaxy S2 also comes with its own eBook reading app. The Samsung Reader's Hub gives users instant access to over 2 million books, magazines, and newspapers in more than 40 languages. The Music Hub, on the other hand, features more than 12 million songs ready for download, and recommends what chart-toppers you should check out.
Hey Galaxy, what can't you do?