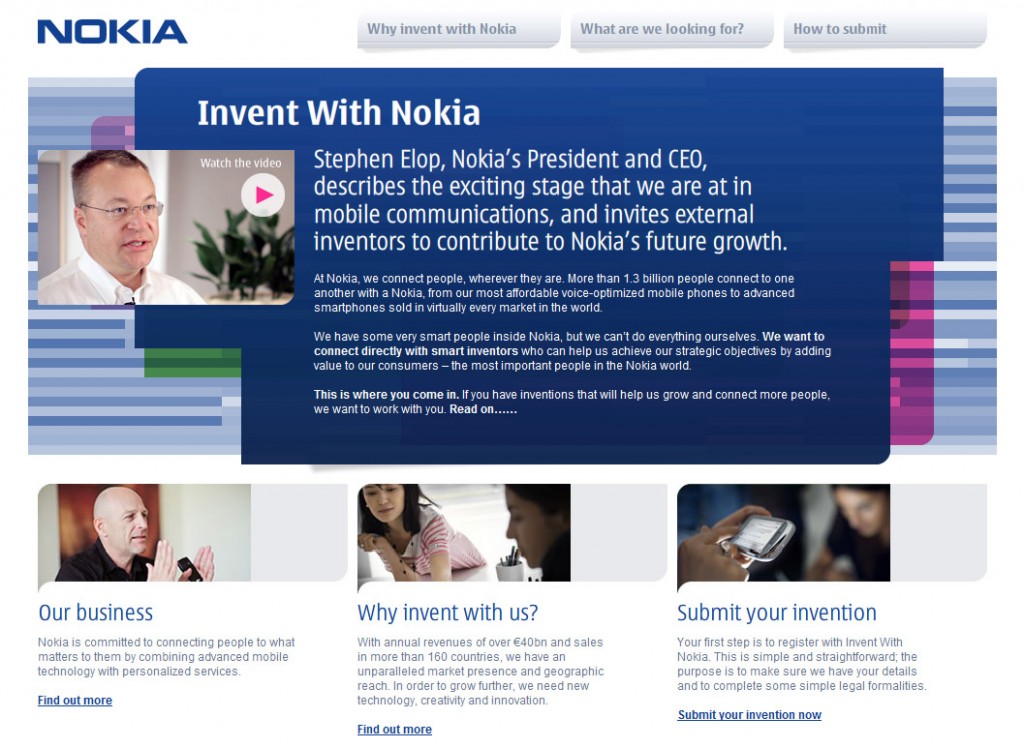 Nokia's taking the next logical step in finding global talent by launching their new Invent with Nokia program. More and more people are connecting with each other online, and with that comes an ever-growing pool of ideas. Nokia hopes to tap the limitless potential of its customers by inviting them to sign up with Invent with Nokia, a movement that allows you, the consumer, to help create technology's next big thing.
How does it work? All you have to do is register an account at the program's website, www.inventwithnokia.com. You can then submit an idea for a new device, feature, or service to the industry giant, who will then send it over to their crack R&D team for evaluation. If your idea shows potential, Nokia will file a patent for it crediting you as its inventor! As an added bonus, Nokia will be generously paying every customer whose idea gets patented, with additional perks if the idea develops into something special.
Take note that any information you send about your innovation must not be shared with anyone else for at least four months. This protects both you and the company by making sure no one tries to rip off your idea. Nokia understands the value of ideas – its own team of developers work day and night to come up with exciting new products for consumers – so the company will do its best to defend customers' proprietary rights for their ideas.
If you think you've got an innovation that can revolutionize the way people all over the world connect with each other, head on over to Invent with Nokia and find out how you can make it a reality!