Nokia just released another batch of affordable mobile phones that feature a superior webs, maps, and messaging experience. The Nokia C2-02, C2-03, and C2-06 give users the best of both worlds – a touchscreen, a slideout keypad, and dual or single SIM options.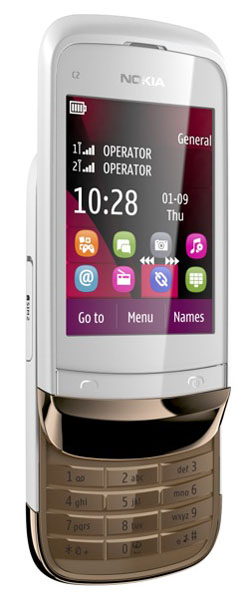 The C2-03 is the third dual-SIM phone from Nokia, with the same convenient features as the X1-01 and the C2-00. This includes the ability to personalize up to five SIM cards with a dedicated look, as well as an Easy Swap feature that allows the user to change SIM cards without having to remove the battery or switch the phone off.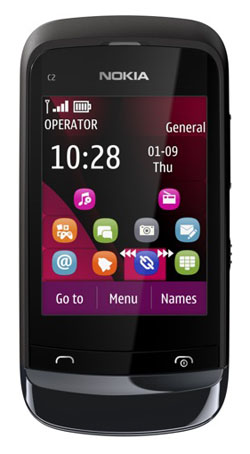 The Nokia C2-02 is the single-SIM sister of the C2-03 and is equipped with similar features, like a wide range of IM providers and push messaging options.
Meanwhile, the Nokia C2-06 comes in a variety of exciting colors with a smooth, clean finish.
All three phones are equipped with the new Nokia Maps for Series 4, where local places of interest are pre-loaded onto the phone. You can view maps and plan your route even when your phone is offline, which saves you the cost of downloading it from your mobile network. Another great feature of the phone is the Nokia Browser's data compression technology, which speeds up page downloads, thus keeping surfing costs low. The browser opens with a localized start page that gives users access to relevant content, and tabs so users can visit favorite or previously viewed information. Besides these features, the three phones also have a media player, FM radio, and memory support that can be expanded to 32GB.
Estimated retail prices of the C2-02 and -03 are $105, while the Nokia C2-06 costs $112. Expect to see these at a Nokia dealer near you in the third quarter.