Remember the preview of the Blackberry Playbook a few months back? The good news is it will soon be here. The highly anticipated BlackBerry® PlayBook™ is up for pre-order starting Monday, August 8.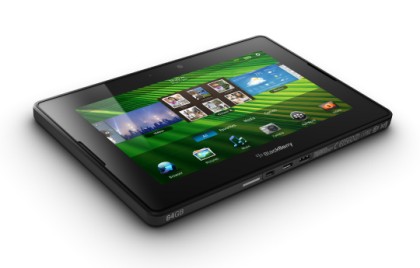 The pre-order is from August 8 until August 17, 2011 from www.smart.com.ph/bbplaybook. Get it for free with a BlackBerry Pearl 3G 9105 at Plan 3000 or with a BlackBerry Torch 9800 at Plan 4000. Buyers will be notified by phone once the unit becomes available.
Bundle offers are available on a 24-month contract.
Smart also offers services for BlackBerry smartphones in prepaid configurations to suit the needs of every user. BlackBerry Unlimited Data Plans are available for as low as P50 for one day of unlimited surfing or for as low as P35 a day for unlimited email and messaging.
For those into social networking services such as Facebook® and Twitter™, Smart also offers the BlackBerry Lite Social Bundle at just P35 a day.
If you carry a BlackBerry® smartphone, you can benefit from BlackBerry® Bridge, a free app that can be downloaded on App World for the smartphone. Bridge lets you pair your tablet and smartphone (using a secure Bluetooth® connection) allowing you to seamlessly access your email, BBM™ (BlackBerry® Messenger) messages, calendar, address book, documents and other content on your BlackBerry smartphone and view it on the tablet's brilliant, high-resolution, 7-inch display.