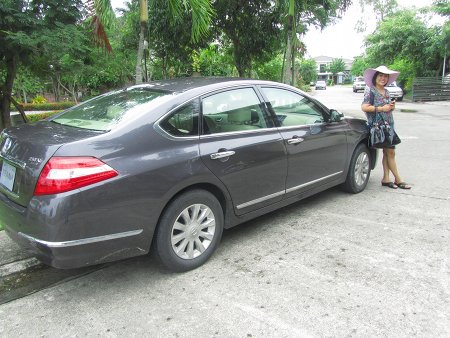 "Gorgeous" is not an adjective one usually reserves for a car, but in this instance my daughter was spot on. Her exclamation upon seeing the Nissan Teana was most apt. The car is a knockout.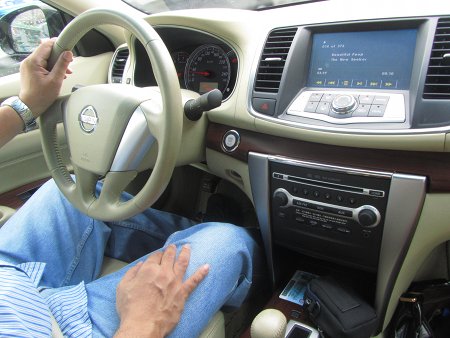 We were given the chance to drive Nissan's flagship model over a rainy weekend and it was certainly a ray of motoring sunshine to beat back the gray weather. Being a family where practical considerations dictate that our vehicles be either an SUV or a sub-compact, driving a Teana felt like landing in the lap of luxury.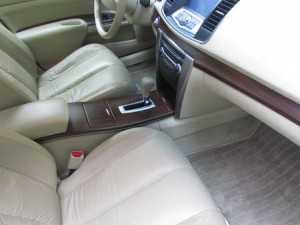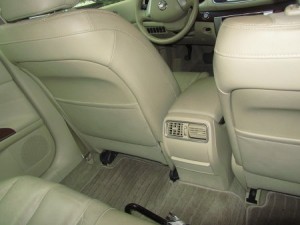 For one, it has soft leather upholstery, reminding me of the old-style interiors of the heavy sedans of my childhood. We had to search online for an accurate description of the color which turned out to be "Amethyst Grey". The Teana falls into the category of mid-sized executive cars, and it's loaded with all the geeky gizmos one expects from a premium automobile.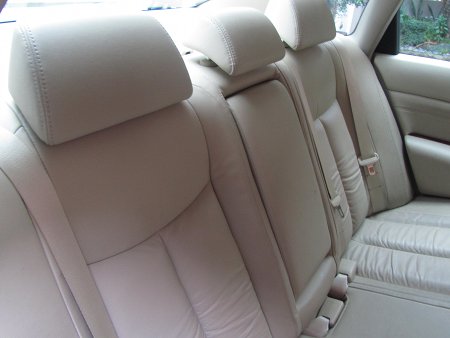 The first of many nifty features is keyless entry. There is literally no key. You use a remote fob to unlock the door and, to start the engine, step on the brake pedal and press a push-button ignition. The dashboard can be a bit intimidating at first, but think "functionality".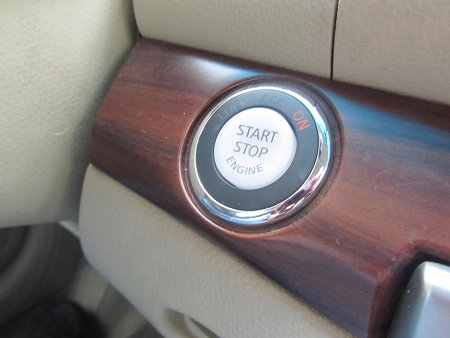 All the knobs, buttons and blinking lights serve a specific purpose, which immediately becomes obvious once one starts fiddling with them. The central widget is the touchscreen LCD display from which you can navigate through the multitude of functions, including GPS.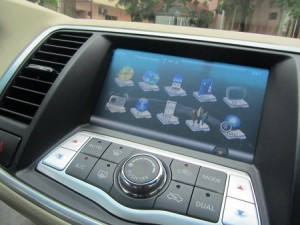 Menu at the touchscreen display
The Teana has a powerful 2.5 liter, V-6 engine which guarantees that enough push (or pull, since it's front-wheel drive) when revving up. It boasts of the new generation XCVT (Xtronic Continuous Variable Transmission) which delivers a smooth "no-shift-shock" driving experience. This simply means that the movement from one gear to another can hardly be noticed as you sprint happily along.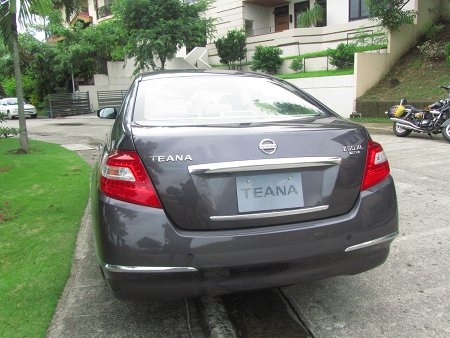 And sprint we did, from one end of the metro to the other. In foul weather at that. There is something singular about gliding along in a luxury sedan. One can stretch out in leather-wrapped comfort, safe from the rains outside, and surrounded by enough electronic attractions (including t.v., USB ports, mobile Bluetooth and i-Pod connectors) to keep the passengers occupied in traffic or on the highway, should the storm-lashed view not be to their liking. We had fun playing around with the GPS navigation, conversing with the disembodied, robotic yet pleasant voice directing our way. We learned that in Metro Manila traffic, the nearest route is not necessarily the fastest, and that the wiser mode would be "fastest way" although it may be roundabout.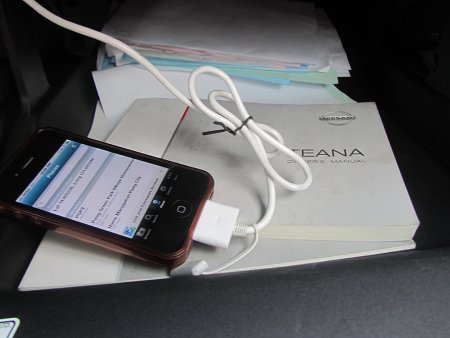 for my iphone in the glove compartment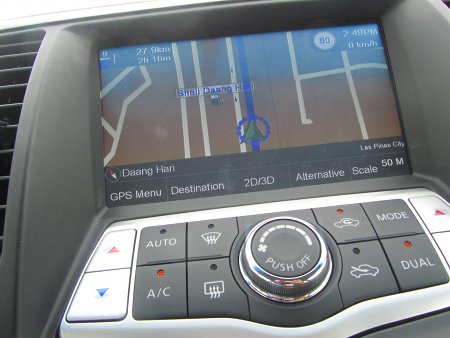 One immediately noticeable aspect is the comfortable ride, even in the metro's notoriously uneven and pockmarked roads. According to Nissan Philippines, this is because the Teana optimizes points where the shock absorbers are attached and has a low-vibration body construction , allowing it to cope with the vibration typically experienced on rough surfaces and bumps. In technical terms, it has a high tensile steel body structure and a FF-L (front-engine, front-wheel-drive, large) platform that attains the highest levels of operational stability and safety.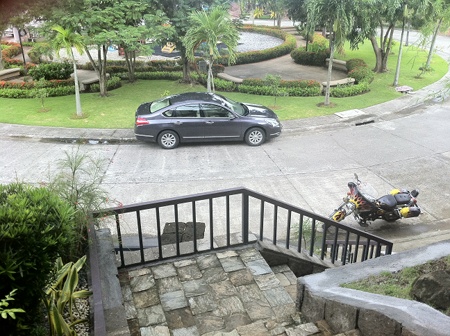 The Teana more than delivers on the promise of a pleasurable, comfortable and safe ride. Its appeal goes beyond the mere cosmetic, and is full of value-added features which will definitely spoil you. We returned the car with a sigh. This is one ride we definitely wanted to own.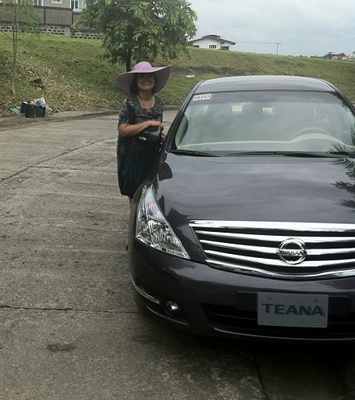 The price tag at P1,690,000.00 is definitely steep but still less expensive than its competitors, the Honda Accord and Toyota Camry. Fuel economy is not the primary reason for buying a Teana, and expect to shell out a little more in filling it up compared to your everyday sub-compact.
But if what you want is a supremely smooth, comfy and powerful sedan, you can't go wrong with a Teana.