Welcome onboard to the BlackBerry PlayBook bus! We hope you have a I was excited to have this opportunity to see a preview of the Blackberry playbook even before New York gets to see it. Even if I am color-coded, I just had to attend it. I parked my car at the Fort, took a cab and met the Virtuosio PR at Starbucks 6750. Lo and behold , what awaited me was this bus.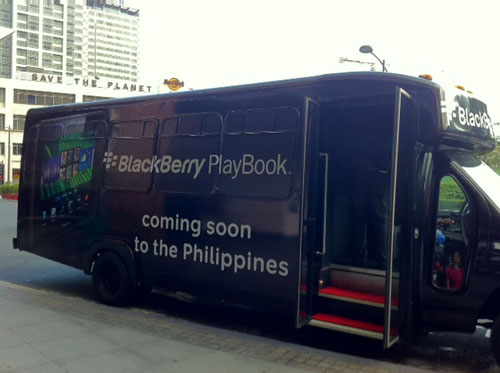 A bus to provide a pleasant experience with the new professional-grade BlackBerry® PlayBook™ tablet and BlackBerry® Tablet OS.
The bus was all in black with blackberry pillows strewn over the couch. Cool huh.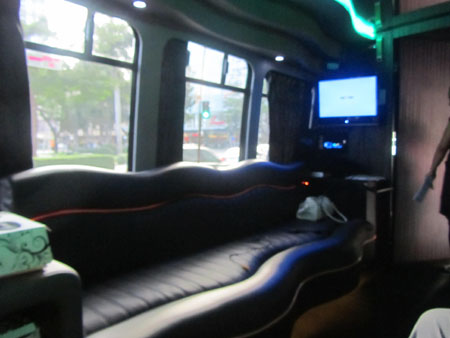 Pretty soon, three of us in media got seated comfortably and watched the demo. of the Blackberry Playbook given by Mr. Oliver Pilgerstorfer, Senior PR Manager, Research in Motion for South East Asia.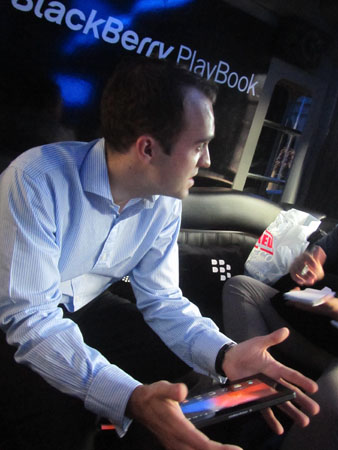 The BlackBerry PlayBook is the world's first dual core, multi-processing, multi-tasking, ultra-thin, enterprise-ready, professional-grade tablet.
It was exciting to view blogwatch.tv in the playbook. It does not view it in the mobile version but in its full version.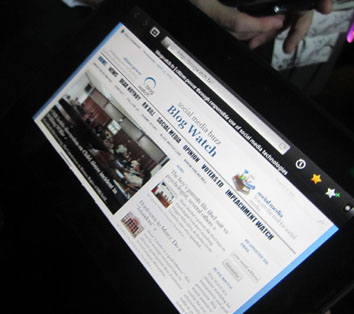 I was told it is perfect for either large organizations or an "army of one", the BlackBerry PlayBook is designed to give users what they want, including uncompromised web browsing with full Adobe Flash support, true multitasking and high performance multimedia, while also providing advanced security features, out-of-the-box enterprise support and a breakthrough development platform for IT departments and developers.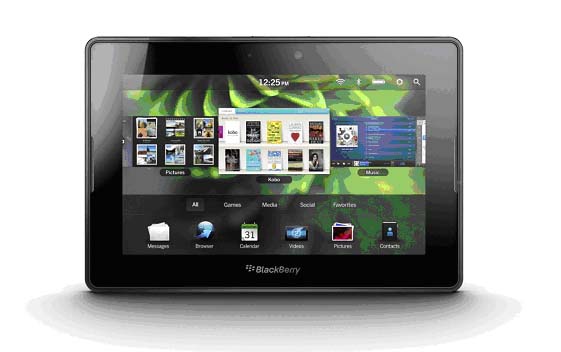 Here are more details on this very powerful tablet.
Amplified BlackBerry experience
Wirelessly connect to your BlackBerry® smartphone for real time access to:
Email, calendar, address book, task list and BBM™
Best-in-class media
3 MP high-definition forward-facing camera
5MP high-definition rear-facing camera
Codec support for superior media playback, creation and video calling
1080p HD video; H.264, MPEG4, WMV HDMI video output
Micro USB and Micro HDMI ports
Video-conferencing
Crystal clear HD display
Rich stereo sound
Dual HD video cameras
Built for business
Out-of-the-box compatibility with BlackBerry® Enterprise Server
Seamless pairing for a secure window into your BlackBerry® smartphone
Corporate data access
Secure and manageable
BlackBerry Tablet OS
Powerful, user friendly QNX technology: It's what the World Wide Web runs on
Multi-processing for true multitasking
Rich application ecosystem
Rapid development environment
Reliable BlackBerry Tablet OS, powered by QNX technology
Supports POSIX OS, SMP, Open GL, BlackBerry® 6, WebKit, Adobe Flash,
Java® and Adobe Mobile AIR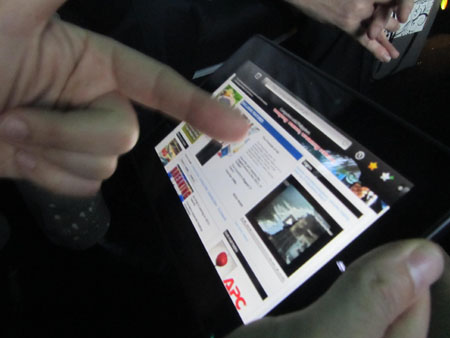 KEY FEATURES
1. Ultra portable, ultra thin and super convenient for both work and play – Measuring less than half an inch thick and weighing less than a pound, the BlackBerry PlayBook features a vivid 7" high resolution display that looks and feels great in your hand
2. Multitasking powerhouse – Its groundbreaking performance is jointly fueled by a 1 GHz dual-core processor and the new BlackBerry Tablet OS which supports symmetric multiprocessing, to provide users with true multitasking and a highly-responsive and fluid touch screen experience for apps and content services.
3. Uncompromised Web Browsing – With support for Adobe® Flash® Player 10, Adobe® Mobile AIR® and HTML-5, the BlackBerry PlayBook provides customers with an uncompromised, high-fidelity web experience and offers them the ability to enjoy all of the sites, games and media on the web.
4. High Performance Multimedia – Includes dual HD cameras for video capture and video conferencing, an HDMI-out port for presenting one's creations on external displays, rich stereo sound and a media player that rivals the best in the industry.
5. BlackBerry Integration – It will also be possible to pair the BlackBerry PlayBook tablet and BlackBerry smartphone using a secure Bluetooth® connection (BlackBerry Bridge) to allow users to seamlessly and securely view email, PIM and BBM™ content that resides on (or is accessible through) their smartphone.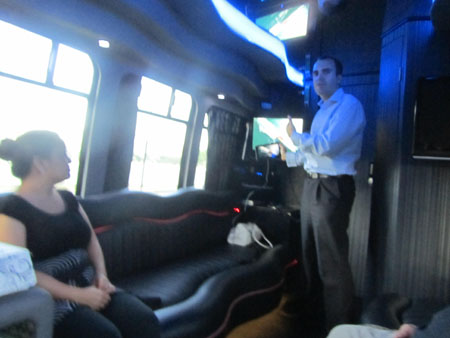 6. Enterprise Ready – BlackBerry PlayBook is enterprise ready and compatible (out-of-the-box) with BlackBerry® Enterprise Server (via BlackBerry Bridge – secure Bluetooth pairing and VPN support). When connected via BlackBerry Bridge, the smartphone's email and PIM content (BIS and BES) is viewable on the tablet. Users can also respond to messages, etc. The content actually remains stored on the BlackBerry smartphone and is only temporarily cached on the tablet (and subject to IT policy controls if the smartphone is on a BES). When the BlackBerry Bridge connection is broken all that data is wiped off the BlackBerry PlayBook.
7. QNX Neutrino Reliability – The BlackBerry Tablet OS is built upon the QNX® Neutrino® microkernel architecture, one of the most reliable, secure and robust operating system architectures in the world.
8. An OS Built for Developers – The Neutrino based microkernel architecture in the BlackBerry Tablet OS delivers exceptional performance, high scalability, Common Criteria EAL 4+ security, and support for industry standard tools that are already familiar to hundreds of thousands of developers.
*Bluetooth support required.
ADDED INFORMATION
BlackBerry on YouTube
All videos are posted at:
• http://www.youtube.com/BlackBerry
• and http://www.youtube.com/InsideBlackBerry
Some specific videos include:
• BlackBerry PlayBook Preview Video – http://www.youtube.com/watch?v=eAaez_4m9mQ
• BlackBerry PlayBook Demo Highlights from Adobe MAX – http://www.youtube.com/watch?v=zyJVNK7aSW4
• BlackBerry PlayBook and iPad Comparison: Web Fidelity – http://www.youtube.com/watch?v=s72rGDUn2uo&feature=channel
• BlackBerry PlayBook Web Fidelity Video (Multimedia, Games and Social Networking) – http://www.youtube.com/watch?v=vI1VgedbMUY
• BlackBerry PlayBook for Business – http://www.youtube.com/blackberry#p/c/1DF8A7155497D9FA/8/ekQNkl6gAOE
• BlackBerry Tablet OS SDK Overview – http://www.youtube.com/watch?v=DG3SYonasVw&feature=channel
• BlackBerry Tablet FAQ with Product Manager http://www.youtube.com/watch?v=NnBS9Wnv0kg&feature=related
• BlackBerry PlayBook CES 2011 Attendee Testimonials http://www.youtube.com/watch?v=sETaMK0qOp4
• CES 2011: BlackBerry PlayBook Apps http://www.youtube.com/user/InsideBlackBerry#p/a/u/1/ZC-vsj9WZmM
BlackBerry PlayBook Online

• For more information about BlackBerry PlayBook, visit www.blackberry.com/playbook
• Developers, please visit http://devblog.blackberry.com/?s=PlayBook&search=
Some specific blog posts include:
• RIM's expanded App Ecosystem: the benefits for developers –
RIM's expanded App Ecosystem: the benefits for developers
• BlackBerry WebWorks SDK for Tablet OS Beta3 now live! –
BlackBerry WebWorks SDK for Tablet OS Beta3 now live!
• Adobe Flex for BlackBerry PlayBook: Tutorial –
Adobe Flex for BlackBerry PlayBook: Tutorial
• Getting Started Tips for BlackBerry WebWorks SDK for Tablet OS –
Getting Started Tips for BlackBerry WebWorks SDK for Tablet OS
BlackBerry PlayBook Images
• For images of the BlackBerry PlayBook, please visit – http://www.rim.com/newsroom/mediagallery/