Shell Helix Ultra now provides the ultimate protection and protection for your car and the motorist. Well , I have always been using Shell Helix for years and my car is always on tip-top shape along with regular maintenance. Shell Helix Ultra is the first natural gas-based fully synthetic oil that enables its users to drive on uninterrupted. Made withPurePlus technology , it has less of the impurities and sediments found in crude-based oils that can cause engine damage and corrosion over time.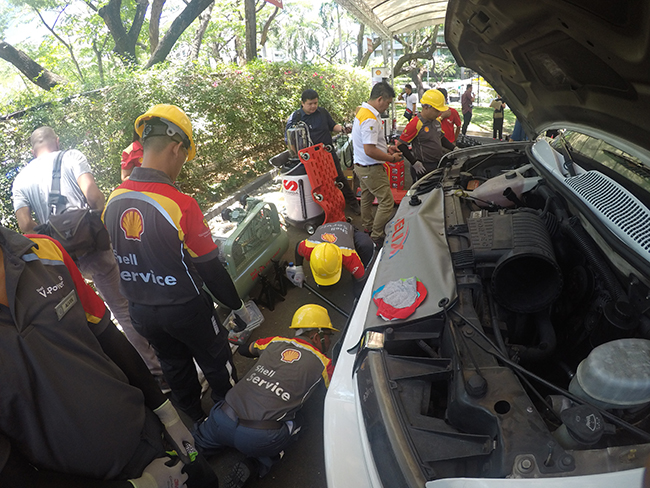 There is more great news. Shell is now offering drivers added peace of mind and the confidence to drive without worry. What do you need to do?
Purchase or perform an oil change with Shell Helix Ultra, High Mileage, or HX7 and sign up for Shell Advantage Rewards (SHARE) at participating SHARE outlets to enjoy exclusive promotions, benefits and services.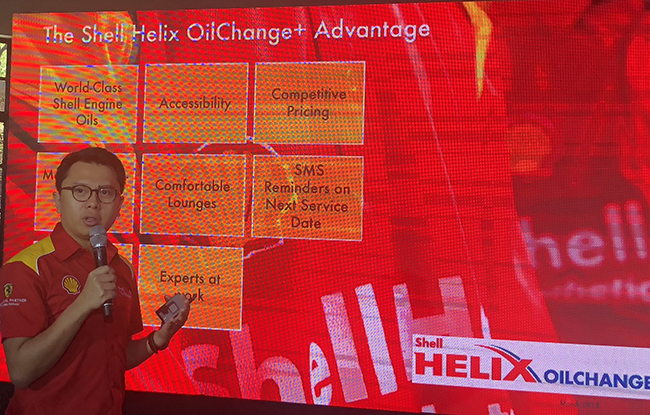 Here are exclusive benefits for using Shell Helix.
1. Shell Helix Engine Warranty
Enjoy free engine warranty of up to 12 years/200,000km2 with your Shell Helix Ultra, High Mileage or HX7 oil change – protecting 15 major engine parts.
2. Roadside Assistance
Added protection and value for using Shell Helix Ultra, free roadside assistance for any unfortunate emergency incidence on the road that will need support like towing or minor special assistance (e.g. flat tires, battery boosting, sending of locksmith).
Car owner is eligible of two roadside assistance events every six months with use of Shell Helix Ultra at least once every six months
3. Seasonal Promotions
Enjoy seasonal offers and promotions from Shell to get the best value on your oil change.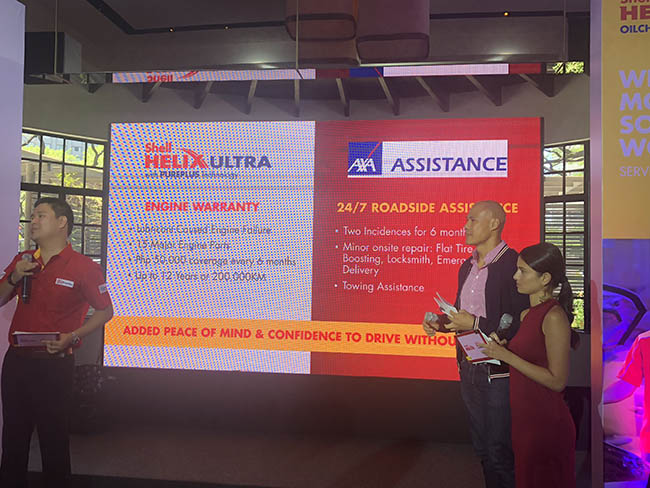 4. Get an SMS confirmation upon sign-up that you have purchased quality, genuine Shell Helix product.
5. Oil Change Reminders
Never miss an oil change with Shell Helix service reminders.
6. Comfortable customer lounges with Wi-Fi Access and viewing windows.
For more information on the extended warranty, free roadside assistance and Shell Helix Oil Change + locations visit
https://share.shell.com/consumer/ph/