Yesterday, HP unveiled a new line of HP LaserJet printers designed to optimize the imaging and printing needs of small and medium-sized businesses (SMBs). Features of the new line of LaserJet Printers include a new "plug and print" technology that lets users print in just 2 minutes, an auto-on/auto-off feature that uses less energy than sleep mode, plus affordable prices for the LaserJet Multifunction printers that will pay for themselves in 45 days or less.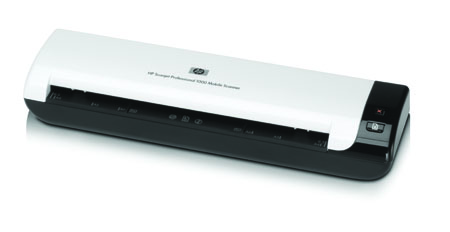 Efficient as the new line of HP LasterJet printers might be, what caught my attention was the HP Scanjet Professional 1000 Mobile Scanner – a portable scanner that allows you to digitize documents on-the-go. It's the perfect companion, even for bloggers, because it's lightweight and compact enough to bring with you on your travels. It even comes with a sturdy carrying case to protect it from bumps and to store it safely at home. Since it's powered through a PC's USb port, you don't need to carry spare batteries or search for a separate electrical outlet. Simply plug it into your laptop!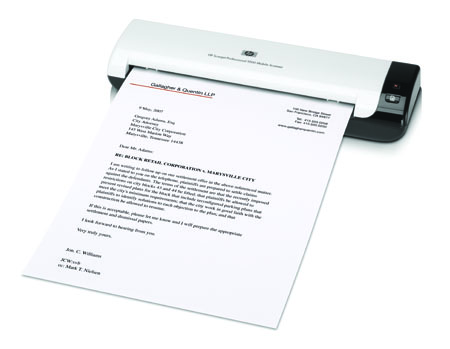 The scanner can accept various paper sizes, from business cards to forms up to 86cm long at fast speeds of up to 5 pages a minute. It can even scan a two-sided document after inserting it once! Scanning itself is super easy. You can either use the one-touch scan button, or do a direct scan from programs like Photoshop without installing a different scan software. Scans can be saved as Microsoft Word files, PDF, JPEG, and other file formats, with the option to save them as high-resolution files or low-resolution files.
The new HP Scanjet Professional 1000 Mobile Scanner is available at HP retailers nationwide.