At the 10th Nokia Connection event at Singapore, Nokia unveiled three of its newest mobile devices – the Nokia X5, Nokia X6 8GB, and the Nokia N8. All three phones are designed to deliver new and compelling experiences, allowing users to be entertained and to connect to others like never before. They also come in bright colors and sleek, modern designs. I love a brightly-colored cellphone – it's so much easier to dig it out of your purse!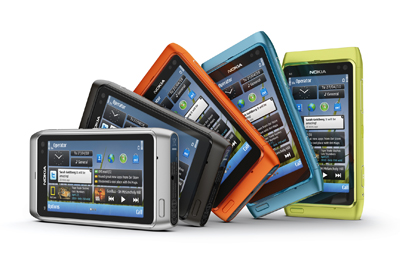 Nokia N8
The Nokia N8 was showed for the first time in front of 150 media personnel and trade analysts in Singapore. This device is Nokia's latest smartphone, created to make it easier for users to enjoy social networks, on-demand TV web programs, and Ovi Apps. Yes, you can actually access web TV services that delivers programs from channels like CNN, National Geographic, and E! Entertainment. Nokia also collaborated with local content providers to bring Web TV to the N8 when the phone hits the stores in Singapore and Malaysia.
Navigating is a breeze because the Nokia N8 supports gestures like pinch-zoom and flick scrolling. It also lets you use personalizable home screens that can be customized with apps from the Ovi Store. It runs on Symbian 3 and is the first device to have Qt, a software development environment that makes it easier to build applications and deploy them across Symbian and other platforms.
Another notable feature is the 12-megapixel Carl Zeiss optics and Xenon flash, which guarantees high-quality pictures in low light. The Nokia N8 also lets you record HD videos and edit them with an intuitive built-in editing program. You can also use the device to enjoy HD quality video with Dolby Digital Plus surround sound if you plug it into your home theater system.
Expect the Nokia N8 to hit selected markets on the third quarter of 2010 with an estimated retail price of EUR 370.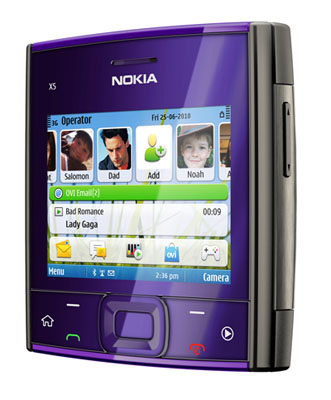 Nokia X5
The Nokia X5 is not called the "social jukebox on the move" for nothing! This latest full-QWERTY music device makes it easy to send messages, use your social network sites, and listen to your favorite tunes wherever you are. It has a great music player with loud speakers and excellent sound quality, not to mention space for 1,000 tracks with its 2Gb bmemory. Of all the three new phones, this has the most interesting design. After all, it's not everyday you encounter a square-shaped phone. The unique design and features makes the Nokia X5 a perfect phone for teens who enjoy using Facebook, online games, and staying in touch with their friends.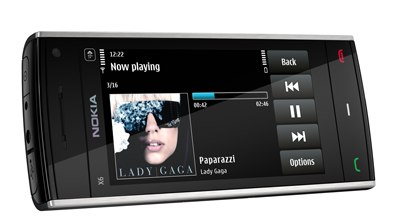 Nokia X6 8GB
The Nokia X6 GB is the latest addition to the best-selling X6 family. It offers a full-blown entertainment experience for anyone who can't bear to be away from social networking, games, and music. Thanks to easy access to the Ovi store, you can download thousands of games and apps. If you love to travel, you don't have to worry about getting lost; the Nokia X6 8GB comes with Ovi Maps, free lifetime navigation, and location sharing. In selected markets, the device also comes with Nokia's Comes with Music service, an unlimited music download service that lets you access millions of tracks. You can also use your phone to capture great photos and videos with its Carl Zeiss Optics lens, 5 megapixel camera, and LED flash. Expect this out on the third quarter of 2010 with an estimated retail price of EUR 225.