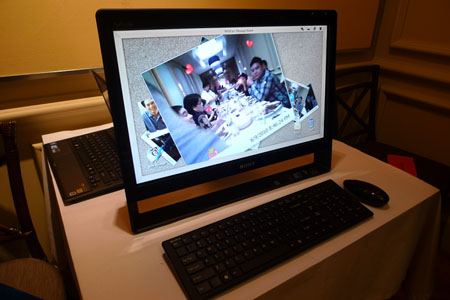 At an intimate dinner at Je Suis Gourmand last night, we got the rare opportunity to see and experience Sony Vaio's summer 2010 line for ourselves. The Vaio is Sony's best-selling line of laptops, not only because they look polished and fashion-forward, but because their features are closely integrated to all facets of your lifestyle. This summer, Sony is bringing you a bunch of new laptops and upgraded versions of older models – the Vaio E, Vaio J, Vaio M, Vaio P, Vaio S, Vaio X, and Vaio Z.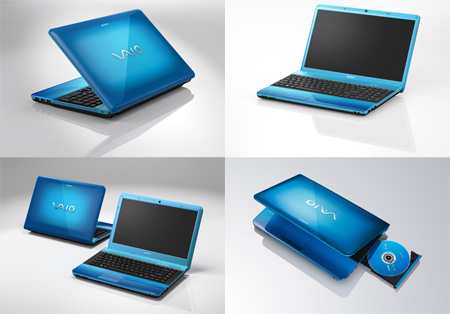 Sony VAIO E
First up is the colorful E-series line, an easy-to-use device with a 16:9 real wide full HD display. It comes with a full-pitch keyboard that houses convenient shortcuts like the "Assist" button, which takes you directly to VAIO Care software; the "VAIO" button, which will bring you to the media gallery; and the "Web" button, which will bring out your web browser. Browsing is easy even without a mouse because of the touchpad's new multi-gesture features. This allows you to scroll up and down, zoom in, and zoom out with certain gestures of your fingers. The E series comes in matte and vibrant glossy colors that is sure to stand out, as well as 14-, 15-, and 17-inch models.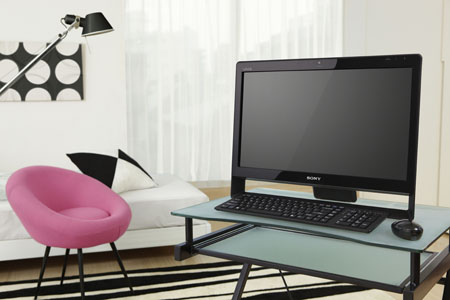 Sony VAIO J
The Sony Vaio J reminds me of the family computers of old, except in a much nicer package. The new Vaio J series is designed just for home PC users, especially those who don't have a lot of space for a clunky CPU. The Vaio J makes use of an intuitive 21.5″ touch screen on a breathtaking HD display, which allows you to browse and read documents without a mouse or a keyboard! It's powered by an Intel® Core™ i5-520M Processor 2.40 GHz with Turbo Boost up to 2.93 GHz, plus a performance-enhancing 4GB memory. With a roomy 500GB hard disk, you can store a ton of music, movies, and photos, and sync them to your portable devices. The vivid graphics are supported by NVIDIA® GeForce® 310M GPU with CUDA™ Technology with 512MB video memory, and the glossy black finish will add instant style to your living room or bedroom.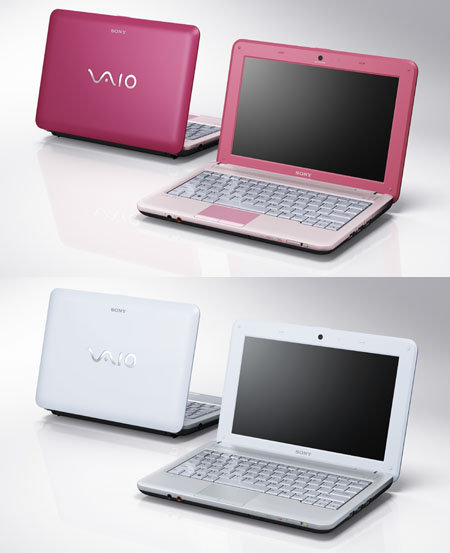 Sony VAIO M
The Sony Vaio M series is the most affordable in the Vaio line. It sure doesn't look it though – the pretty pink color is high-class all the way. The Sony Vaio M has an extra-wide 10.1 inch LCD screen with a 16:9 aspect ratio for browsing and viewing in vivid detail. Equipped with a 6-cell battery and comprehensive wireless capabilities, you can surf and work for an uninterrupted three hours. The new Sony Vaio M can also hold up to 320 GB of your favorite music, videos, photos, and movies – more than enough for a notebook!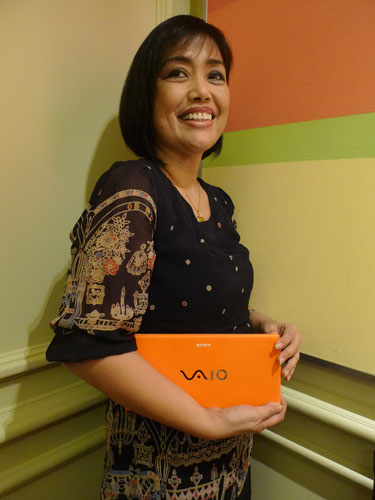 Sony VAIO P
The darling of the evening was the new Sony Vaio P, an updated version of last year's clutch-purse-turned-notebook. It's lighter than a purse and comes in an ultra-slim design so you can bring it with you wherever you go. Besides summer-appropriate fuschia and orange colors, the Sony Vaio P has two great new features. If you don't like using the stick pointer on the keyboard, you can hold the device much like a Nintendo DS and browse undisturbed, thanks to the the mouse buttons and touchpad to the left and right of the screen, respectively. It also has a built-in accelerometer, which allows you to read documents and websites like you would an actual book if you turn the device to portrait mode. To change the page, tilt the notebook to the left or right.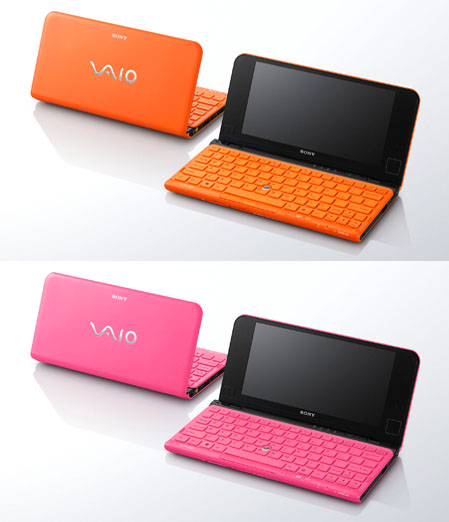 The Sony Vaio P will be available in two limited edition colors, fuschia and orange. Only 20 of each color will be brought to the Philippines, so grab them when you see them at your nearest Sony dealer. Retail price is around P59,999.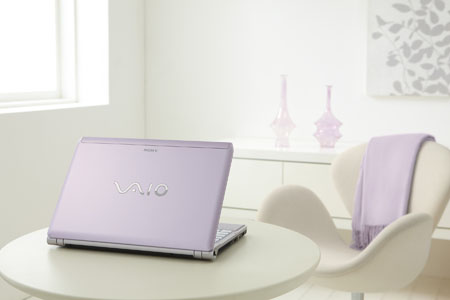 Sony VAIO S
The new Sony VAIO S comes in lovely pastel colors, but this device is more than just pretty. It's equipped with a fast Intel Core i5 processor, a comfy keyboard, and Intel's Wireless Display technology. It's also one of the lightest laptops in the Vaio line.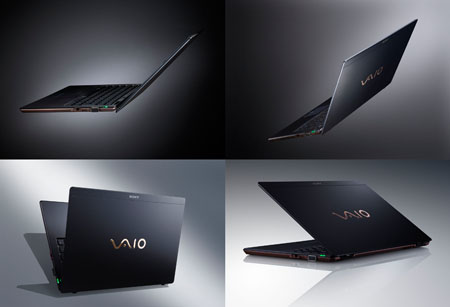 Sony VAIO X
The lightest Sony VAIO laptop award goes to the Sony VAIO X, slim, sexy-looking device with an Intel® Atom™ Processor Z540 and a 11.1″ wide (WXGA: 1366 x 768) TFT colour display. Not a big fan of the glossy finish though – it's a total smudge magnet! No word on pricing and availability yet.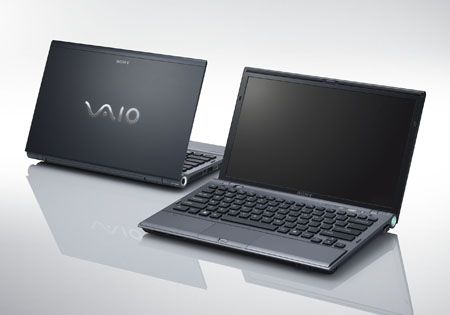 Sony VAIO Z
Finally, there's the Sony VAIO Z, probably the most expensive laptop I've ever laid my hands on. Just how expensive is it? The Sony VAIO Z will retail for about P179,999 because it's powered just like a desktop PC. It runs on Intel® Core™ i7-620M Processor 2.66 GHz with Turbo Boost up to 3.33 GHz, and has a 13.1″ wide (Full HD: 1920 x 1080) TFT colour display. You can expect crisp graphics and smooth video thanks to its NVIDIA® GeForce® GT 330M GPU with CUDA™ Technology. But is it worth the high price tag?
The Sony VAIO Summer 2010 line is expected to hit Sony retailers by the end of June.