Have you watched the trailer on Star Wars: The Force Awakens ? You must have seen the BB-8. A wiki site describes the BB-8 as
BB-8 was an astromech droid who operated approximately thirty years after the Battle of Endor. The droid was at one point operating in the desert of the planet Jakku. It had a domed head, similar to that of R2 series astromech droids, with the bulk of its body made up of a ball that the droid rolled on. BB-8 was mostly white, with some silver and orange on its body, as well as a black eye-piece. The droid belonged to Resistance pilot Poe Dameron, and thus was able to fit into a T-70 X-wing fighter's droid socket.
Now, there is a tiny working version of the movie's BB-8 droid that can roll and balance all by itself.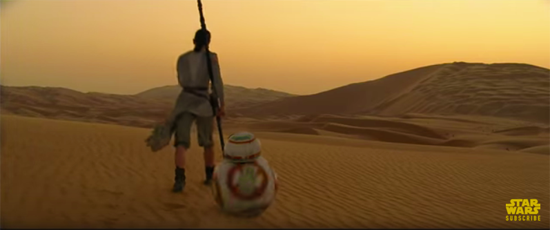 I've seen this cool toy at a Globe galactic celebration over a month ago. I thought it is just too pricey at 12,000 pesos (it costs $150) probably because of taxes. The good news is I won this BB-8 during the Thanksgiving party given by Globe to bloggers. It's my lucky night. I deserve it. After all, I belong to the first generation Star Wars fans when Episode IV (I didn't know it then) came out in 1977. If only there was an R2D2 that time, I would have bought one.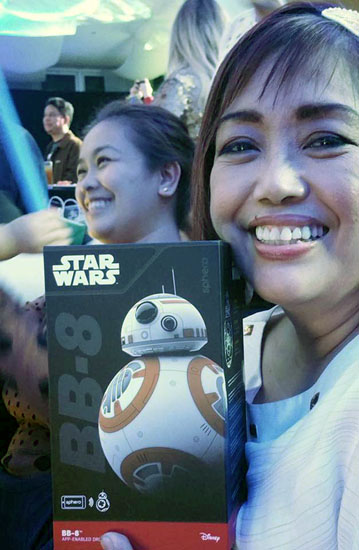 Meet BB-8, the Awesome New Star Wars: The Force Awakens Droid by watching this video.
Now with my very own BB-8 rolling along my home, I 'm sure my cats will enjoy it. I immediately unboxed the BB-8 , the moment I arrived home. The packaging looks really sturdy and expensive-looking. It took some time before I could unbox it.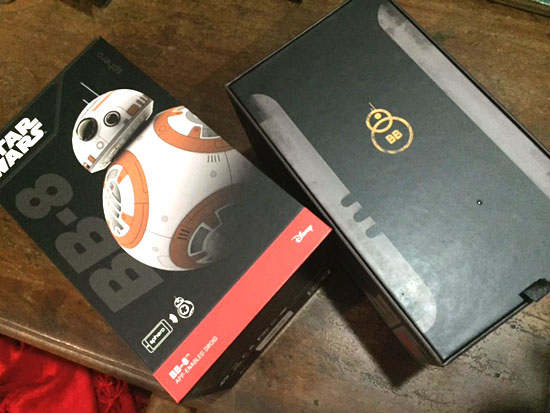 It looks exactly like the replica on the trailer. The box came with a guide for a quick set up. In the box, there was dock, USB cord , the BB-8 head and the ball.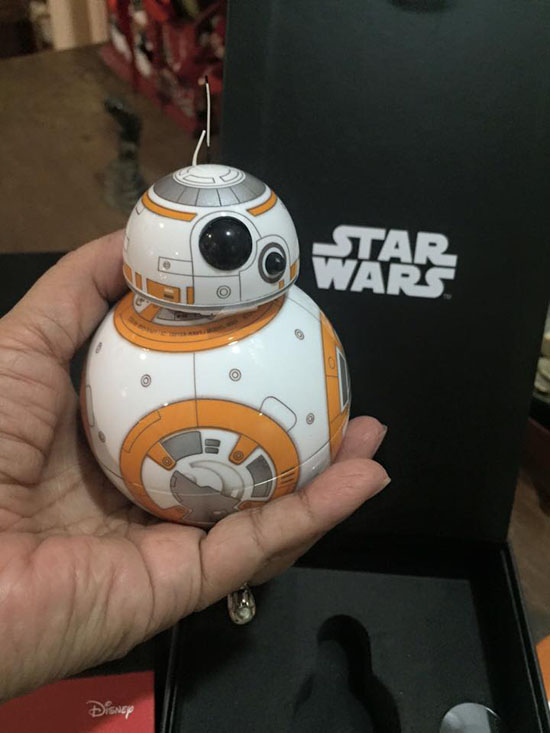 Oops,  but when my cat saw BB-8's head moving on the dock, Billy patted it as if to say "stay put". It is quite disconcerting to see the head move while it is charging. After three hours of charging , it gave me an hour of of playtime.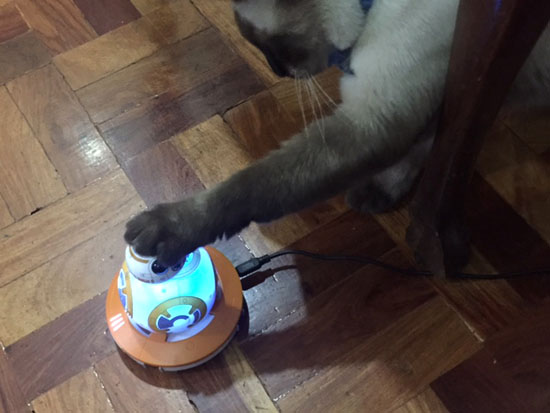 The BB-8 is paired with an app running on your smartphone or tablet. There are three different modes of play: Patrol, Drive, or Message. Yes, BB-8 can patrol your home independently; perform a series of pre-programmed movements like YES, No, do a square dance or a number 8. It can  even respond to voice commands like "Come In, BB-8"; "Look Around." "Go Explore." "Go to Sleep." "Wake Up." "Watch Out!" "It's a Trap!" "Run Away! .
On "Drive" function, there  are a  set of on-screen controls that will send BB-8 rolling and exploring wherever you want.  Finally there is the Holographic Communication in order to record and view virtual holographic videos with BB-8 like what I did below: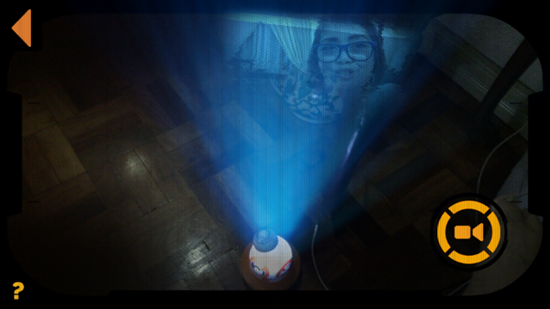 Sphero says that BB-8 has a unique attitude and actions evolve as you interact. It's only been two days so I have not seen this attitude yet. But oh boy, look at the cats. They are curious and a bit jumpy when BB-8's movements get too jerky.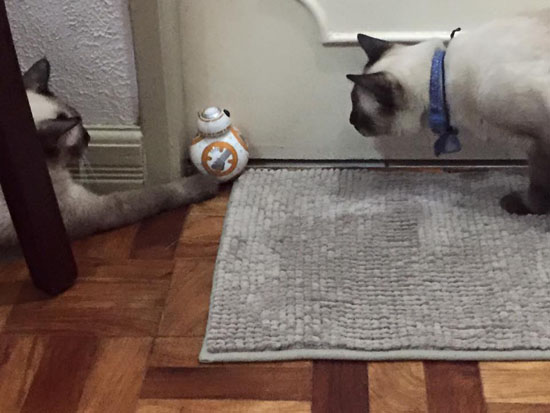 Watch this video I took of the cats and BB-8 in partol mode:
It's really a novelty toy. I don't know how long the novelty will last but for now, I am enjoying my latest toy. No one is ever too old to play with toys.