Send money to any mobile number, claim your remittance from any Smart Padala center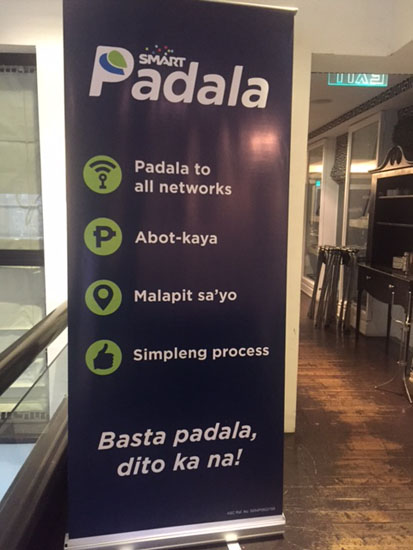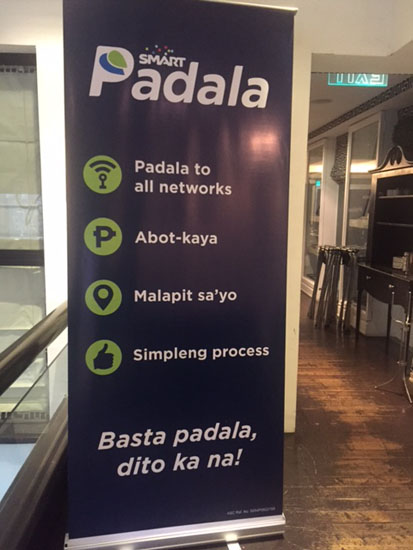 This Christmas season, more Filipinos will be sending money to their loved ones locally and overseas. I have a family member who works overseas and I always send money as my birthday gift. According to the survey from the BSP, 44% of Filipino adults had remittance transactions in the past six months and for those on the sending side, 91% sent to their families while 6% sent to their friends. On the other hand, for those who received remittances, 90% received from their families while 7% received from friends. Top line items for purposes of remittances received is for food (71%), education (39%), medical expenses (28%) and emergencies (22%).
Enter Smart Padala,  a domestic remittance service in the Philippines. This service gives  Filipino consumers even more options than ever before for both sending and receiving money via Smart Padala PickUp Anywhere, another innovation from Smart eMoney, Inc.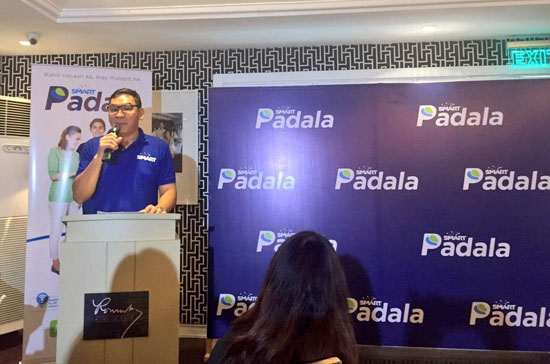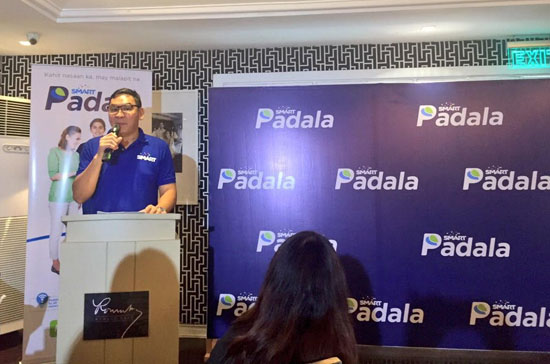 The unique feature of this remittance service is that consumers can now send remittances via Smart Padala to any mobile phone number, no matter the mobile telecom provider. How is the remittance processed?
The sender just needs to fill out the transaction slip, including the recipient's mobile phone number along with a nominal service fee and proof of identification, to the Smart Padala agent. Service fee starts at  2.5%
After the money is sent, the recipient will receive a text notification with the reference number of the Smart Padala PickUp Anywhere transaction.
He can then present the reference number, along with a valid ID, to any closest Smart Padala agent. As an added security feature, the recipient will then be sent a onetime verification pin that will allow him to receive the money, a new innovation in the mobile money space.
In the past. recipients pick up their remittances from preselected Smart Padala centers. But now with Smart Padala PickUp Anywhere, they can send or claim their remittance from any Smart Padala center in the Philippines. As Smart Padala already has over 15,000 agents/ centers which is more touch points than Automated Teller Machines (ATMs), bank branches and pawnshops in the country combined, this will provide Filipinos with an unprecedented level of convenience.
Now that anyone can send money to any mobile phone number and claim the remittance from any Smart Padala center, Smart Padala PickUp Anywhere is extending financial inclusion to more Filipinos.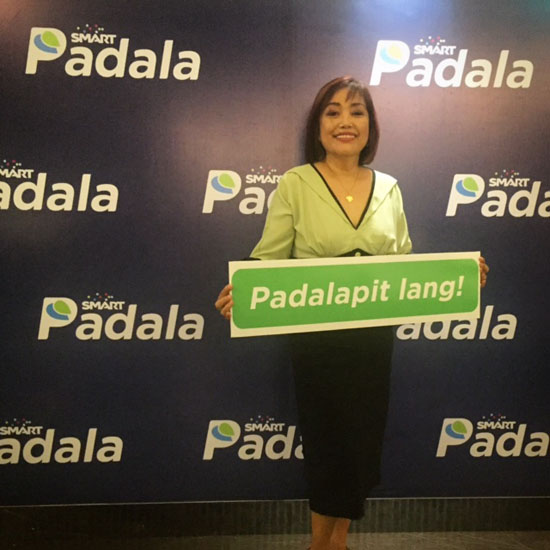 Based on data from the first National Baseline Survey on Financial Inclusion released by the Bangko Sentral ng Pilipinas this year, it takes Filipinos an average of 22 minutes to reach the nearest financial services provider. In terms of cost, the average roundtrip fare to reach a financial access point is PhP 43. Ferrer believes this hyperlocality that Smart Padala PickUp Anywhere provides will ultimately benefit the Filipino consumer.
What a great service to a lot of Filipinos
Smart eMoney, Inc. is the digital financial services unit of PLDT and Smart
Communications, Inc. (Smart). A global pioneer in mobile banking, mobile money and mobile wallet services with over 15 years in the industry, Smart eMoney's proprietary innovations span products and services across market segments, catering to the financial transaction requirements of the banked and unbanked. It recently launched PayMaya, a digital payments innovation for online transactions.