Project Wonderful is a wonderful idea. Pardon, the redundancy. With customer complaints coming their way, Globe needs to keep a positive attitude and continue to rise above the challenges. Who doesn't? I always believe in positive affirmations. Having a wonderful peg on a project reaps positivity and results. I've spotted the hashtag #ProjectWonderful a few weeks back but more than making it viral, I seek the outcome of the project.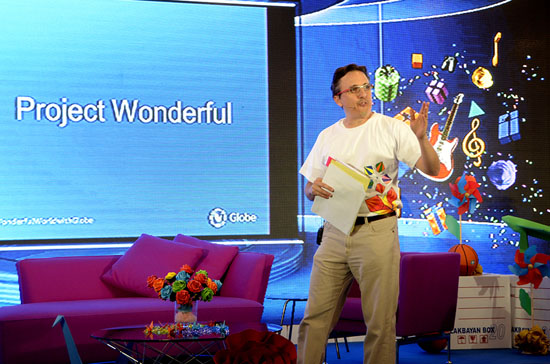 Project Wonderful was actually launched after the country was hit by typhoon Yolanda. Globe Telecom took part in nation-building initiatives through its Bangon Pinoy disaster response and relief efforts. This paved the way for Project Wonderful to branch out to three (3) main pillars: Nation-building, Culture-building, and Brand-building, giving the company a holistic view on helping stakeholders build and discover a "wonderful world" in a form that is relevant to them.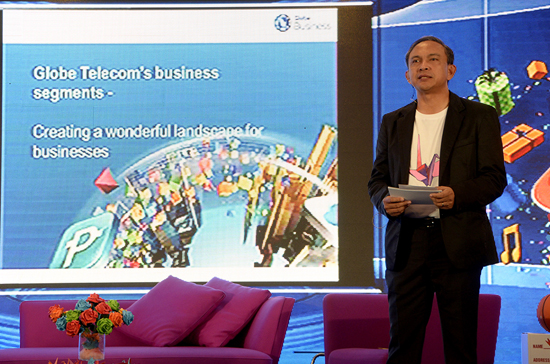 This was explained further during the quarterly press launch at the Globe Telecom Tower as follows:
Nation Building
Will build a wonderful and resilient Philippines with programs that will rebuild homes and schools as well as provide livelihood opportunities, while bringing together individuals and groups who share the same spirit of selfless giving.
Culture-building
Globe is shaping up to become a more customer-centric organization, fueled by a common passion to help and live a culture of service guided by its renewed mission, vision, and values.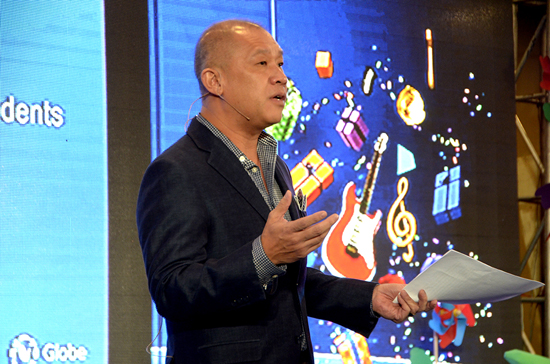 Ernest Cu, Globe President and CEO , explains that they "want an organizational culture with an innate caring for our customers because the challenge of service differentiation will have to come from our ability to go the extra mile. This will guide how we do our business and help us make things wonderful for our customers and for each other, the Globe way"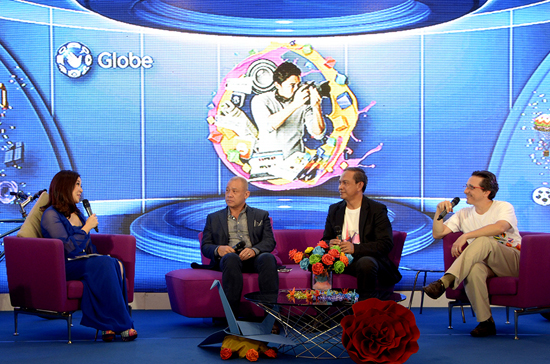 Brand-building

Globe will pioneer products and services anchored on four (4) consumer brand pillars: customized and personalized offers, services to help live the digital lifestyle, a stronger and faster network, and a rewarding Globe experience.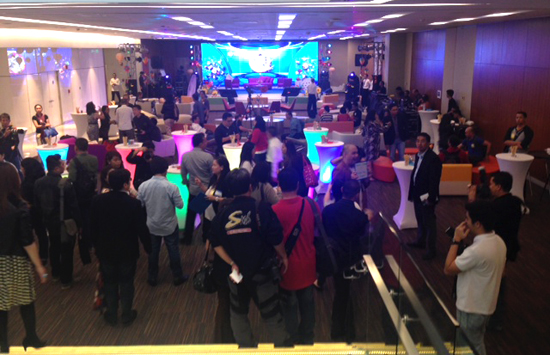 After the presentation, I got to check all the booths which had these catchy words and represented as follows:
Experience – Globe Postpaid
Express – Globe Prepaid
Enjoy – Republika ng TM
Grow – Globe myBusiness
Serve – International Business Group
Share – Corporate Social Responsibility
Delight – Globe Rewards
Connect – Globe Tattoo
Collaborate – Customer Experience (CXP)
Empower – Enterprise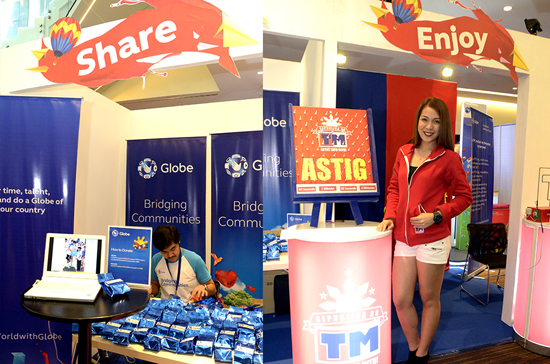 How cool!
I really like the booth presentations because it keeps me abreast with the latest brand offerings. I see it all in one place. I know I can view everything online but being there talking to the people behind the products and services make it a more personal experience.
I know I can rant a lot about Globe services like bad internet connection or spam sms but I only do so because I want the services to improve. I love the idea that Globe is now proactive and taking a wonderful direction. Through Project Wonderful, Globe Telecom aims to create a wonderful world for families and underprivileged Filipinos who have been affected by natural calamities and disasters. Ernest Cu adds that they are in it for the " long haul, together with our partners and employees, who share our advocacy and spirit of volunteerism."
I look forward to a wonderful world free of spam SMS.