Good news for families who need to stay connected through Smart Family ties Plans . This new offering will help your family stay constantly connected with family members yet ensuring  a safe and protected environment for children when using their mobile devices.
No more worries when you need a quick call to your daughter  and checking up on her at school or sending  an "I love you call" to your wife or husband wherever they may be. Even if my daughters have left the nest, I still call them up to make sure they are doing well. After all, a mother will always be a mom no matter the age of a child.
)
The family ties plan:

There are two choices for the postpaid lines:
Family ties Plan 900- calling within  the family circle; unlimited SMS to Smart subscribers and 200 all-network texts as well as 100 MB of free data for each line every month

Family ties Plan 1800- unlimited calls and texts to all Smart subscribers, 200 free all-network texts and 300 MB of free monthly data for each line
Both plans come with three lines and three smartphones of their choice.
Phone models include the following
O+ USA 8.2
O+USA 8.31
Lenovo A269i
Alcatel Magic
Lenovo A369i
O+8.37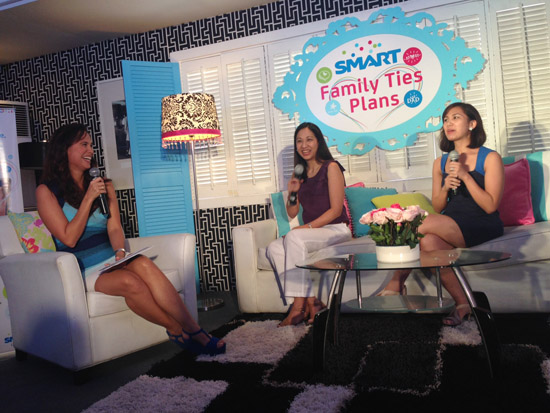 What happens if you have more than one kid?

The plan gives added flexibility as you can add up to six additional lines per subscription . It costs 300 pesos per line for Plan 900 and 600 pesos for Plan 1800.
One can also maximize their plans by subscribing to various call, text and data packages through Smart Postpaid flexibundles.
Now what protection does the family have?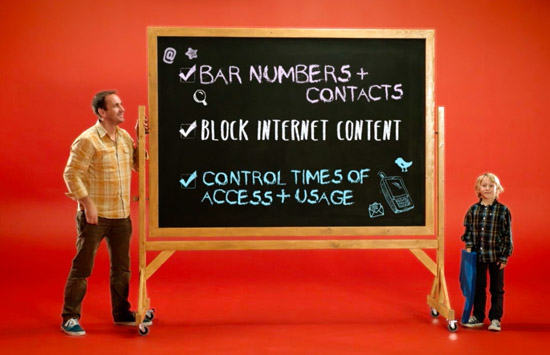 Smart partnered with Vodafone offering the Guardian App which provides call and text-messaging filters and bans certain numbers from contacting their children.  What a great way to protect your kids from the risk of cyberbullying! The app can also balance the activities of your children like banning the use of games during homework time.
Join the #SmartFamilyTies Online promo
And here is something for you. The Smart Family Ties plans promo will allow your family photos from Instagram to be featured in their online ads. Awesome. Imagine your family photos posted in Smart online ads. Every so often, there will be themes for certain months.
Here are the mechanics.
For the first run of the promo, the theme will be graduation. This will run from today until March 21. Ads featuring the graduation theme winners will run on March 28 – April 5.
Share your child's photo in his/her toga with the family and get a chance to be featured in our online ads! Plus a lot of cool prizes await you. The more you share, the more chances of winning! Don't forget to tag @smartcares and use the hashtag #SmartFamilyTies!
Intrested families can avail of Smart Family ties by contacting 8488877 or dial *887 on their Smart mobile phones or just visit http://smrt.ph/familytiesplans