Wow to Sun Blackberry Social Plan for only 600 pesos. I own such a plan in 2011 but gave it to my daughter for her to use. Last year, there were problems with the reception and was not too happy with it. Sun told me that there has been improved reception starting May 2012 . Perhaps it is one reason Sun is once again pushing the Blackberry Social Plan.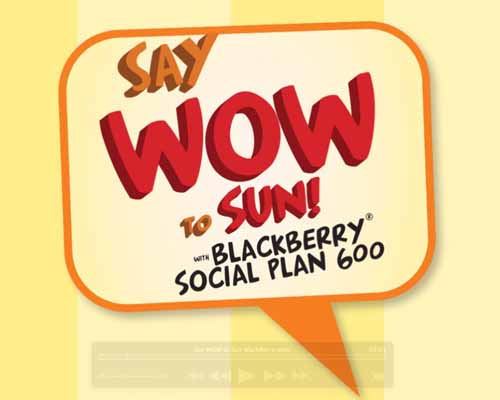 You only pay P600 monthly service fee, and get the following:
FREE BlackBerry Curve 8520
Unlimited BBM
Unlimited Facebook
Unlimited Twitter
Unlimited access to internet using the BlackBerry browser
Unlimited SUN calls and texts
Take note that the holding period is 30 months.
Sun also informed me that coverage is expanding its reach and strengthening the capabilities and resiliency of PLDT's network that includes Sun Cell and Smart Telecommunications. The domestic roaming experienced by Sun users right now is "just an interim solution but once the test phase is done," both Sun and Smart will be merged.
This bit of good news may make you want to take a second look at Sun's blackberry Social plan 600.
what are the benefits of BBM?
So you ask what are the benefits of BBM over other smart phones? Let's count 8 ways:
1. UNLIMITED messaging with around 77 Million BlackBerry handheld users worldwide. You can also add contacts by swapping PINs or scanning barcodes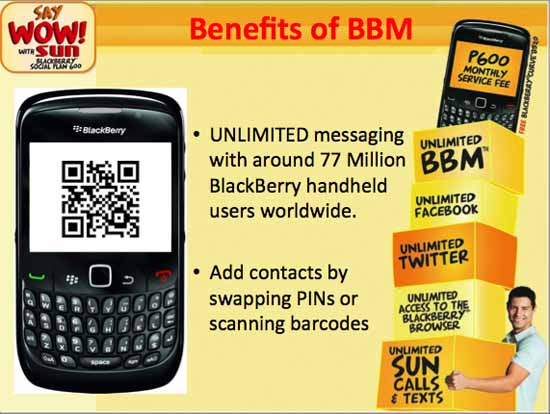 2. Update your BBM Profile Picture and status as much as you want/ Show what music you're listening to on your BlackBerry smartphone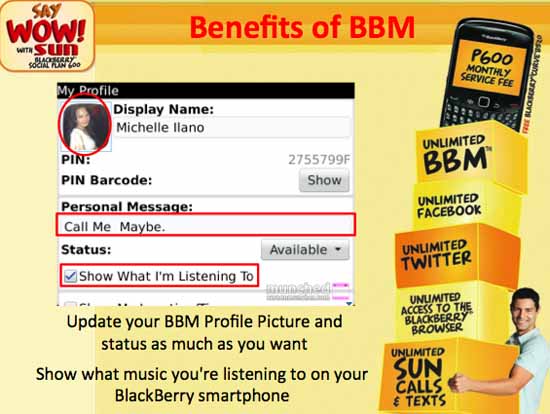 3. Know when your messages are delivered… and read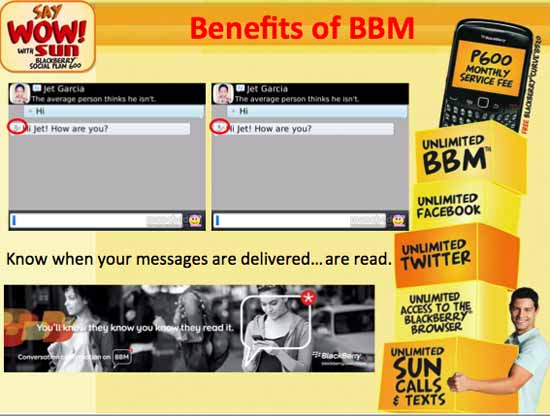 4. You can also swap pictures, videos, voice notes and more in real-time —up to 6 MB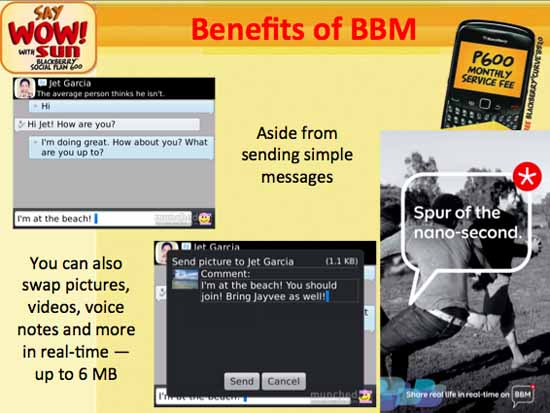 5. Add other BBM contacts in your conversation. Or create personal groups of friends, family or coworkers with BlackBerry Groups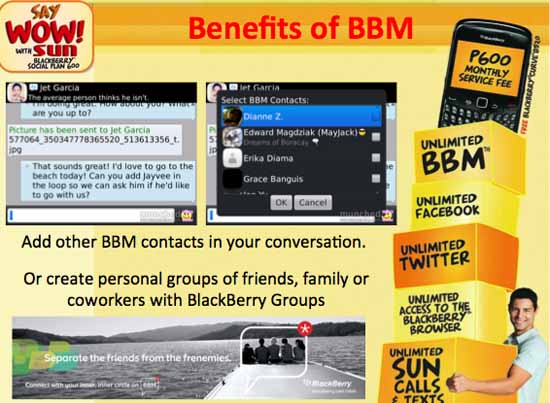 6. Get UNLIMITED access to online information with BlackBerry Browser, ANYTIME and ANYWHERE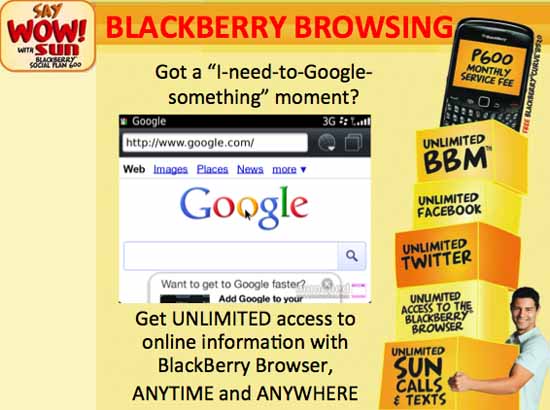 7. Conveniently access Social News Feeds via the Facebook and Twitter App. No need to visit the actual website via the BlackBerry browser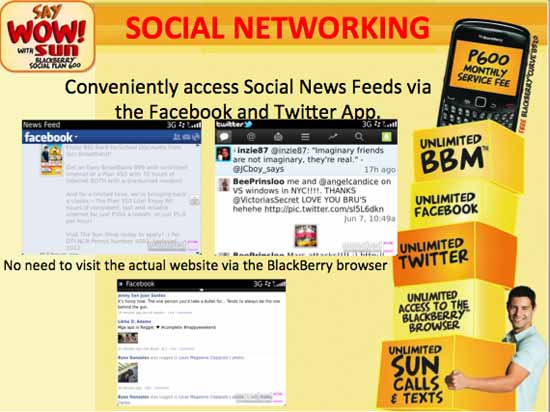 8. Usages outside the coverage of BlackBerry APN will be charged under the standard mobile Internet rate of P10/30 minutes such as Video Streaming ; Internet Radio and Access to non-RIM –made Apps. Usage becomes UNLIMITED once the P450 mobile Internet bill cap is reached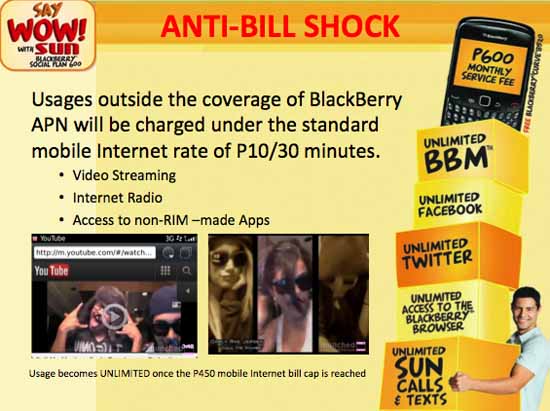 Sounds good. Well, then visit their site for more details Sun postpaid