I really don't understand why I receive so much spam in my Globe postpaid number when I get none on my Smart Phone number. Tired of reporting spam SMS to @talk2globe on twitter, I decided to write a monthly post. Last month, I received only received 21 spam sms. It could have been worse like receiving a spam every day. Out of the total 21 spam SMS, here is the breakdown: two from Banks (Standard Chartered & Maybank) , seven from loans , five real estate from Makati, five from Filinvest , Ayala Land, Megaworld, Vista Residences and two are from technology. The top SMS spammer is from the real estate category with 10 spam sms followed by the banking/loan category with 9 spam sms.
I saw that Globe decided to take action when a news report, How spammers get your cellphone numbers came out . In that news report "Sasha said she buys her listing from telecommunications companies, a golf and country club, and others." Globe disputed that telcos sell customer numbers to database marketing companies. Globe added "our valued subscribers can rest assured that we treat customer numbers with utmost confidentiality in line with the company's security policy."
In a news release, Globe announced that to help reduce, if not eliminate, text spams, it has put in place several channels through which subscribers can report text spams.
Subscribers may report via the Globe website through Talk2Globe Chat (http://chat.globe.com.ph); send a message through Globe Contact Form (http://globe.com.ph/talk2Globenow) and by tweeting @Talk2GLOBE on Twitter. Subscribers can put in the number, the exact message, and the time and date the text spam was received. Numbers that are reported to be source of text spams are first sent warnings and those that are persistent source of text spams are deactivated from the service, Crisanto said.
Globe added that "subscribers should also take caution in writing down any personal information including mobile phone numbers." Now I don't believe this because I got spam SMS the same day I got my new postpaid number last July 2013. To think that I haven't even sent out my number. So disappointed.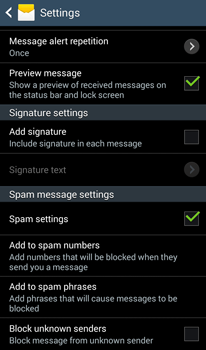 I like that Globe is taking action when subscribers receive spam SMS but I would like to see a system in place where spam is prevented or filtered before we even receive it.
On twitter, I take screenshots of spam texts and tag #SpamTextWatch and include both the telco and the company involved in the spam. My friend Jane aka @philippinebeat on twitter created #SpamTextWatch to bring to attention of companies the unethical invasion of privacy by their agents and sales people. On twitter does it this way:
This is how I used #SpamTextWatch: "(Name of company), your agents/sales ppl are invading my privacy by sending spam texts through (telco)"
I also want to know which companies are spamming us so this practice will stop.