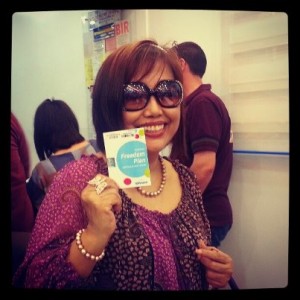 Introducing the Smart Postpaid Freedom Plan which now allow users to purchase service "buckets" such as Trio Talk 150 which offers 150 minutes of calls to Smart, Sun, and Talk 'N Text subscribers good for 15 days for only P150, and All Text 200 which includes 2000 texts to all networks and 150MB of mobile surfing good for 30 days for only P200.
Those who had difficulty in getting a postpaid plans will now find it easier to get one.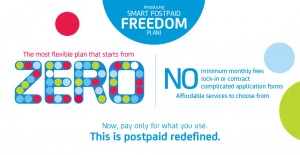 These buckets allow for a fully-customizable postpaid experience which gives subscribers more value for their money. And with no MSF, Freedom subscribers may also use their plans on a per minute or a per text basis.
Pay only for what you consume, it's that simple.
I will try out the Smart Postpaid Freedom Plan and see for myself how truly flexible, reliable, and convenient this service is.
How to apply 
Simply visit any Smart Store and present one valid school or company ID and pay for the 250 pesos application fee.
You will then receive your Smart Freedom SIM on the spot and within the next 24 hours you can begin availing services of the Smart Postpaid Freedom Plan.