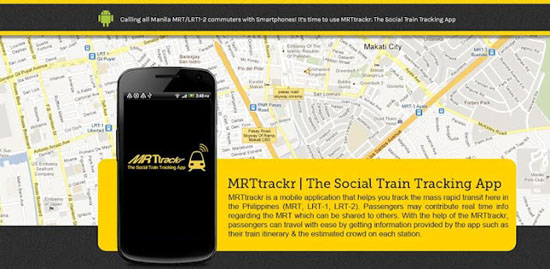 Good news for commuters in Metro Manila. We have now our very own a href="http://www.mrttrackr.com">MRTtrackr developed by RYan Escarez as an Android application that can be downloaded in Google Play.
I have found similar apps so useful in my travels to the USA and Australia. It helps me know where I am at anytime. Of course one needs a smartphone with an internet connection for this to work.
The app is still beta and one has to signup at their website at www.mrttrackr.com to receive a beta invite and be the first to use the MRTtrackr Android App
What are the features?
-Helps you find the nearest train station from your area
-Provides your train itinerary
-Notifies you when you have arrived at the destination of your choice with voice alert notification
-Provides the estimated crowdedness in the train station of your choice
-Provides up-to-date news and information relevant to the public
Here are screencaps on what to expect from the MRTtrackr Android App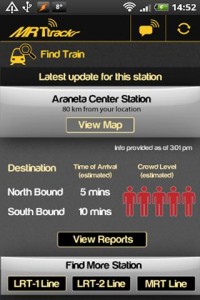 MRTtrackr can find the nearest train for you. It will inform you when the next train will be arriving. So no need to rush on whatever you are doing since you know when the next train is coming.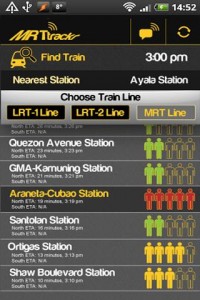 With the help of our Proprietary Social Noice Platform, MRTtrackr can provide you an estimated crowd level in each station. Now, you have the power to choose which station would be more convenient for you.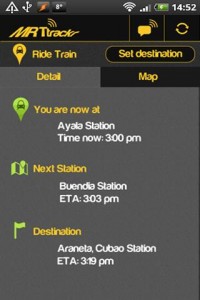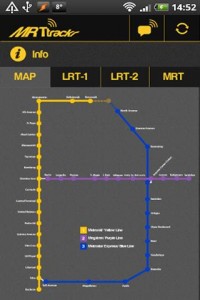 Using their Ride Train feature, just set your destination and MRTtrackr will provide you with your itinerary. If you're sleepy or you can't hear the PA system, MRTtrackr will alert you with a voice notification when you have arrived at your destination.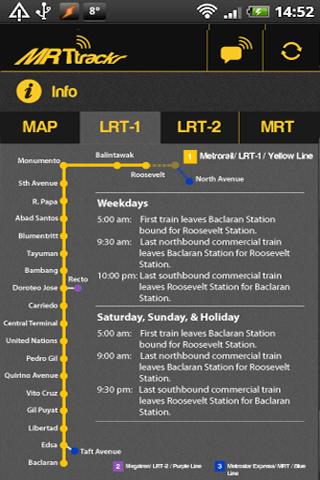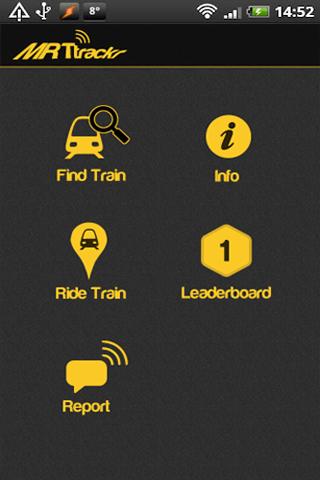 Nifty huh? Well I hope there will be beta testers soon so we can see how the app really works.