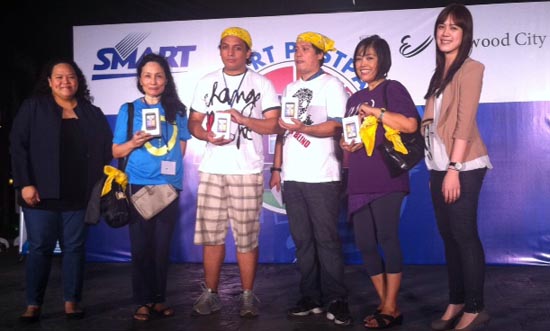 I love challenges. When SMART postpaid invited me and some bloggers to the launch of SMART's new All-net offerings through an "Amazing All-Net Race", I agreed right there and then. What an amazing (no pun intended) way to get introduced to these latest offerings through a series of exciting games and challenges.
Amazing All-Net race
Of course, I knew our team will win. Positive thinking right there at the start with my buddy Jane then later joined by Ryan de Leon and Marlon Magtira.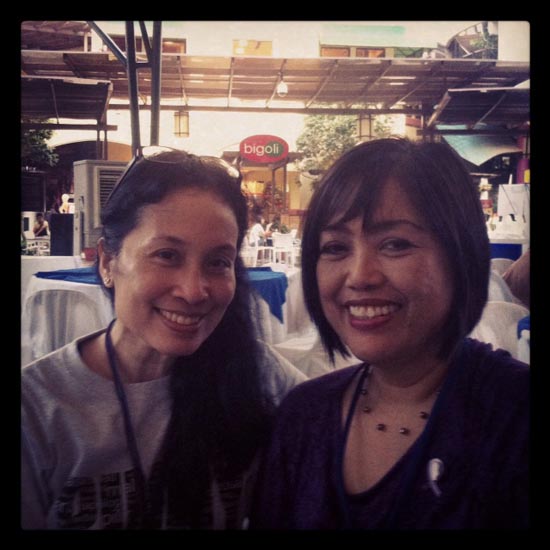 We were dubbed the yellow team. During the "Amazing All-Net Race", we made calls and sent text messages to friends from other networks, did mobile internet and even made an IDD call to a Hongkong number to get a password. Huffing and puffing as we ran through all the stations, each stop introduced us to the features of the Smart Postpaid All-in Plan. There were challenges in one stop. For the life of me, I could not identify the breed of this large dog. We were told to identify the breed and download the flag of its origin from our Galaxy Y phone. Ryan being creative asked a passerby if he knew the dog's breed. It was a bull mastiff. Another fun stop was buying clothes to wear in a store with a budget of 1200 pesos or less. At Graffiti Tee, we found a shirt that cost 250 each. We had to wear them of coure.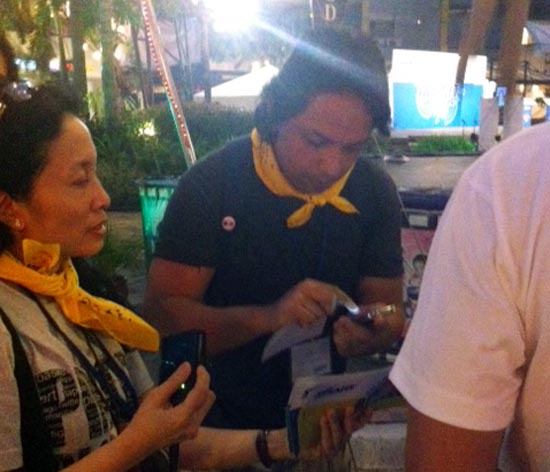 I was lucky that the phone we used was Samsung Galaxy Y, which I just reviewed a few days ago. Through all these whacky activities, we got introduced to the essential services that can now be accessed more efficiently and affordably through a Smart Postpaid subscription.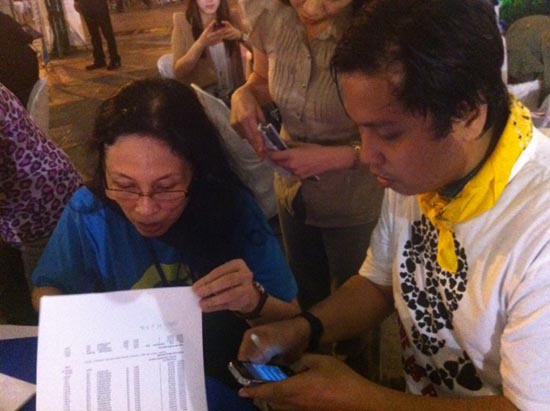 We also got to check a sample of a postpaid bill and compared the rates charged by other networks with SMART Postpaid's All-net offerings. Jane did the computation. That was where our team had an edge because Jane is an accountant. This exercise showed us that when it came to crunching the numbers, the Smart Postpaid's lower rates amounted to bigger savings on one's postpaid bill.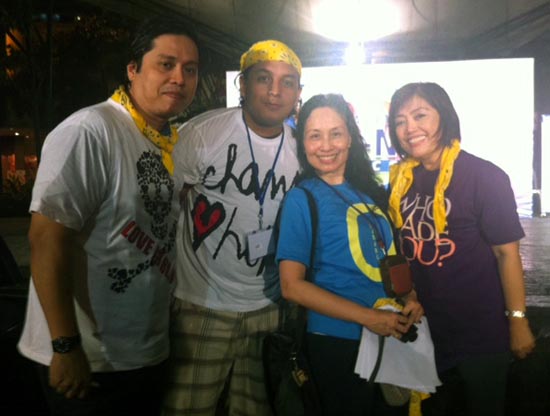 After all that number crunching and running exercise, our yellow team won! We were all smiles and sweat as we received our trophy – an HTC Wildfire S. This will certainly become my SMART phone now.
You can read more from Jane's article for the Amazing Race details in her entry : Smart Launches its All-Net postpaid plans with an amazing race
Smart Postpaid All-net services
I am still deciding what kind of plan suits me. I already have the postpaid data plan so I don't need to add that to my All-net services. I am thinking of the call and text to other networks.
Smart's Postpaid All-net services as part of the All-in portfolio will be able to give the lowest postpaid call and text charges to all networks. For example, Smart Postpaid All-net Talk lets subscribers cut their postpaid call charges in half with 80 minutes of calls to all networks of only 250 pesos for 30 days — bringing down the voice call rate to only PHP 3.12 per minute while other providers charge as much as PHP 7.50 per minute.
That's certainly savings.
Smart Postpaid All-Net text costs only PHP 350 fr 30 days for 2,500 text messages to all networks, which is equivalent to only 0.14 per SMS instead of the standard rate of PHP 1.00 per text charged by other networks.
Data services under the Smart Postpaid All-in plans also give the widest range of data volume on demand , from 25 MB to 2 GB. With the IDD bundle saver, you can make international calls at local rates , plus 5 minutes free for only 200 pesos.
My plan (Create your own plan here) is to get an All-in Plan of 800 pesos then customize my plan to unlimited talk or sms. If you are not aware yet, the Smart All-In Plans are fully consumable plans that allow you to charge services to your monthly service fee.
Now my husband wants to get a postpaid All-in plan himself just to get a free phone and unlimited calls to his parents who use SMART.
Check the FAQ of SMART's All-net services.