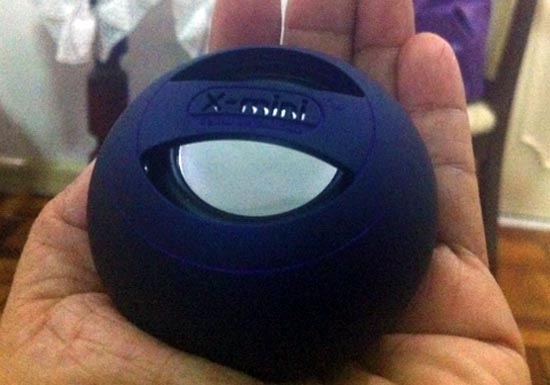 The X-mini capsule speaker has been around the past years but the colors back then were the drab black, red and white color. Presenting my purple and sleek x-mini II speaker to match all my purple wardrobe and accessories. No kidding. Don't let this size fool you.
This small speaker supports many devices with 3.5mm audio jack included such as your mobile phone, iPod, iPad, iPhone, PSP, Nintendo DS, CD player and laptops. I love the powerful sound coming out of this small speaker. The sound quality comes from the 40mm drivers , delivering amazing high and superb sound quality. You really need to hear it to truly appreciate it. It also comes wit the "new BXS (Bass Xpansion System) to make them sound louder and pump harder. Expanded BXS drives a fuller and richer sound experience."
It is pretty easy to set up. At the bottom of the speaker, there is a side button to turn it on and the volume is just beside it. The speaker can be expanded by holding both hands sideways then twisting and releasing it.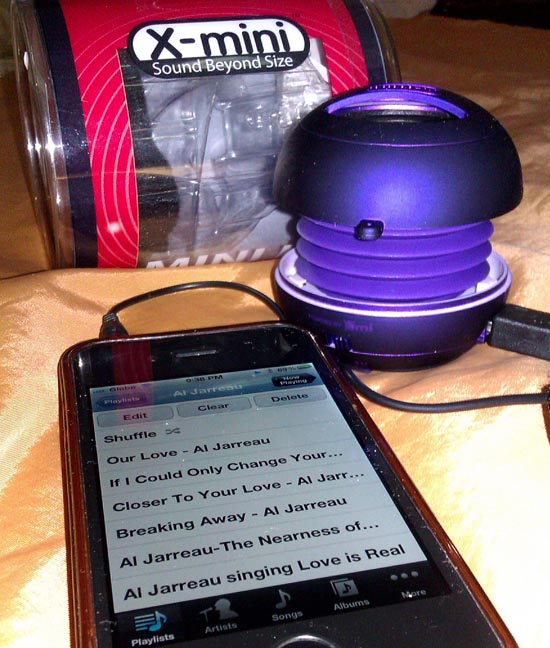 I have only used my purple X-mini for an hour. They say the X-Mini battery life can last up to 12 hours. The best thing of all is that the buddy system that enables you to connect more X-mini speakers together, creating a daisy chain of awesome sound levels and quality.
The X-mini packaging comes with:
The speaker unit
A carrying pouch
A short manual
Cable to charge and as an extension (3.5mm Audio jack, USB, and to the unit)
I bought mine at the Digital Walker in Eastwood for 1600 pesos. There are many colors to choose from.