The Samsung Galaxy Y has got to be the most affordable Android smartphone in the market. Maybe not, but is Samsung's most affordable phone in the market. It runs on an Android 2.3 Gingerbread with a 3-inch QVGA display and powered by an 832 MHz processor. The phone is only 104mm long and weighs 98g. This light weight phone has a 2 megapixel rear camera but you need a memory card to be able to use it. The metallic finish is pretty and exudes more class than HTC's Wildfire S, Galaxy Y's closest competitor.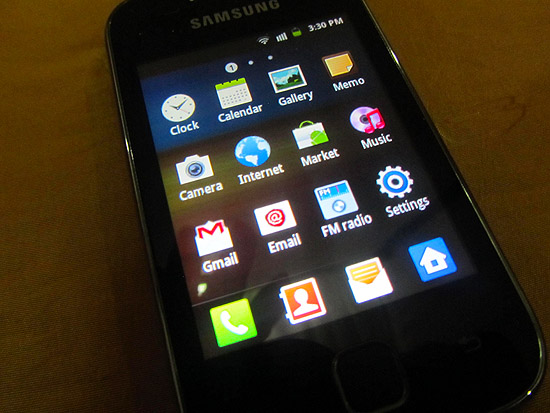 The beauty of this affordable Android phone is the Samsung apps that can do just about everything. The Android 2.3 comes with a very web browser, email client and media player, support for social networking and other applications. The 832MHz processor really isn't that much but if the usage is sending SMS and tweeting once in a while, not much power is needed.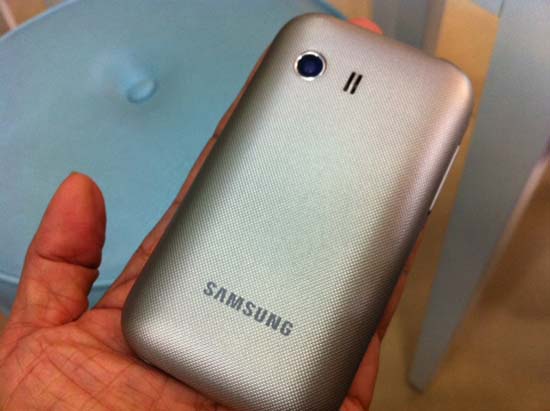 The downside is that the Android phone is small and the low resolutioh. My husband has the Corby and I can compare the difference. The Galaxy Y has better features than the Corby . A year ago, the Corby was just as affordable. There was much improvement since then. Video capture at 320 x 240 pixels and running 15 frames per second is of poor quality and not worth sharing over social networks. All these limitations are necessary since it cuts down on some higher-end specs and thus deliver a lower price.
The main attraction is the affordability especially to mothers who don't want to spend a leg and an arm for their teens. That is why it is called Samsung Galaxy Y. Y for the young.
With an SRP of 5,990 pesos , it is surely an attraction for those that can't afford the higher end Android phones. Smart offers Samsung Galaxy Y for as low as P4,990 through Smart Rewards or through a Prepaid Kit: P5,990 with P1000 load
Available in the Philippines on October 15.
Check the video for a sample of how the Galaxy Y works: