Tindahan ni Bossing (TINBO) is this awesome one-stop digital service hub created by PLDT Global, and they recently supported the "Trabaho sa Ibayong Dagat, Handog ng Tahanan ng OFW" Jobs Fair. The event was held on Labor Day by the Department of Migrant Workers (DMW) at the Blas F. Ople Building in Mandaluyong City.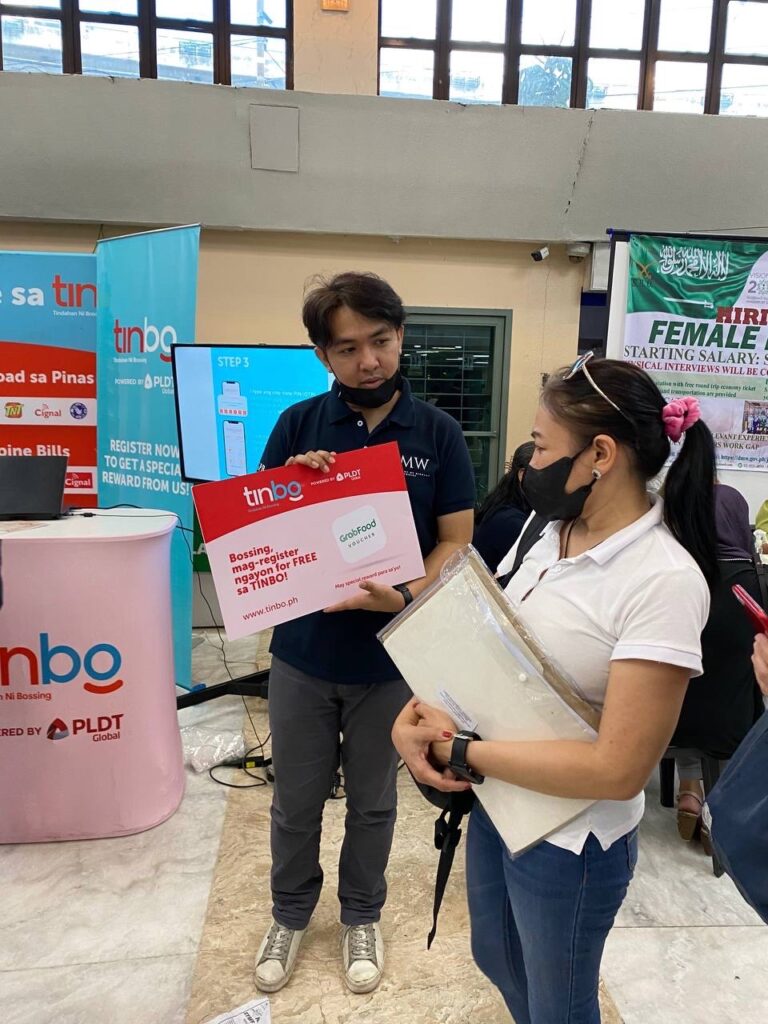 So, there were 32 licensed recruitment firms at the job fair, offering more than 15,000 overseas job opportunities! They were looking for construction workers, engineers, healthcare workers, restaurant staff, and even seafarers. Pretty cool, huh?
Albert V. Villa-Real, the President and CEO of PLDT Global, said they were honored to be part of the initiative. They're all about supporting Filipinos with access to digital services, and that's where TINBO comes in.TINBO offers overseas Filipinos the tech and services they need to look after their families back in the Philippines.
You can sign up on tinbo.ph and get a Smart Virtual Number (SVN), which acts as your Philippine mobile number while you're abroad. And guess what? By partnering with DMW, you can use your SVN as your registered number with them. That way, they can update you on your Overseas Employment Certificate application and share important government announcements even when you're overseas.
The SVN, powered by Smart Communications, lets TINBO users receive calls and texts at local rates without needing a physical SIM. Plus, you can get one-time passwords (OTPs) for secure payment transactions.
But that's not all! With TINBO, overseas Filipinos can buy load, data packs, and even gaming PINs for their families in the Philippines. They can also pay their Philippine bills, access digital banking through Maya, and enjoy other digital services. How convenient is that?