You must heard of these edtech buzzwords like hybrid, blended, asynchronous, and virtual learning? They used to be associated with informal education models for specific groups of students, but now they're part of our everyday lingo, especially after the pandemic. They symbolize the global shift towards student-centered education.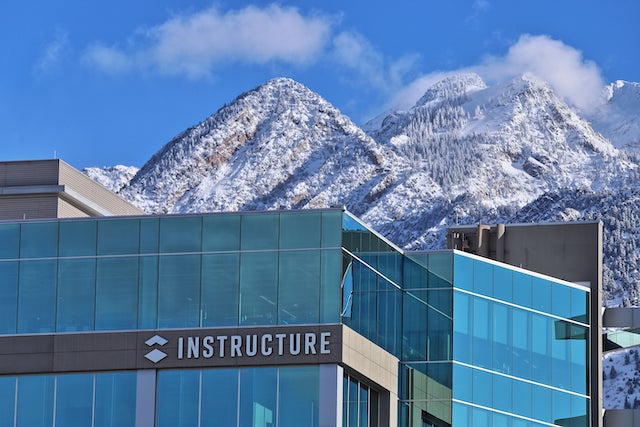 Let's look at what this means edtech companies and their partners. It means there are tons of opportunities for growth as they help schools and universities catch up with the digital age. According to Verified Market Research, the Learning Management Systems (LMS) market could grow from USD 15.1 Billion in 2021 to a whopping USD 76.18 Billion by 2030!
The pandemic definitely pushed schools to embrace technology, but there's still a long way to go. Basic videoconferencing and collaboration tools were a good start, but now it's time for schools to fully adopt feature-rich cloud LMS platforms. These tools can help them provide the engaging, flexible, and personalized learning experiences students are looking for post-pandemic. Plus, interactive tech can boost learning and teaching experiences, helping schools stand out and attract more students.
And there's another important challenge: schools need robust LMS solutions that address accessibility, security, and privacy issues that arose from the quick switch to online learning during the pandemic.
Jack Jackson, VP of Global Channels at Instructure, says that resellers should become true technology and pedagogical partners to schools. That's why Instructure's Partner Program focuses on training and marketing support to help resellers not just sell products, but also help schools successfully adopt LMS.
Even as in-person learning returns, technology isn't going anywhere. In fact, it's evolving faster than ever! A 2022 global study by Instructure found that people in 23 countries now have more positive attitudes towards digital materials, open education resources, combined in-person and online instruction, online learning, and online exam proctoring. Students want more technology, even in fully in-person courses, and they believe it helps make life more organized.
Jackson explains that students want convenience, flexibility, and a high standard of online course design. Schools and universities need to meet these demands, and Instructure's resellers are there to help.
But what about teachers? They're facing daily challenges using hundreds of edtech solutions, which can lead to burnout. That's why schools need a robust, easy-to-use LMS to centralize tools, apps, and course materials. Students and teachers will find it easier to access and share resources, regardless of their location or time.
Jackson emphasizes the importance of understanding the real needs and challenges of teachers, students, and administrators when selling edtech solutions. In the post-pandemic era, edtech resellers have a significant opportunity to help improve education worldwide by enabling more institutions to adopt technology for equal access to education.