At the recent Women's Forum gala organized by JP Morgan, Sprout Solutions and its co-founder Alex Gentry were recognized as one of the Top 100 Asia-Pacific Women-Powered High-Growth Businesses. Nearly 1,000 people attended the event, including investors, business owners, leaders, and allies committed to advancing women's financial equity.
One of the event's standout moments was when they revealed the "Top 100 Asia-Pacific Women-Powered High-Growth Businesses" report. It shined a spotlight on the region's fastest-growing private companies and celebrated the incredible women who founded, co-founded, and led the charge in these businesses.
She was ranked among the region's top 100 women-founded companies, proving her commitment to women's empowerment. As we are able to represent not just Sprout, but more importantly Filipino women, we are able to dominate and showcase our capabilities on an international stage, and so I am deeply honored to be recognized by J.P. Morgan as one of its Top 100 Asia-Pacific Women-Powered, High-Growth Businesses.
At the event, Christina Gaw (Managing Principal and Global Head of Capital Markets & Co-Chair of Alternative Investments of Gaw Capital Partners), Kam Shing Kwang (CEO of Asia Private Bank, and Vice Chair for Investment Banking for Greater China, J.P. Morgan), Natacha Minniti (Head of 23 Wall for EMEA, APAC, and LATAM, JPMorgan Chase & Co.), Crystal Pang (Co-founder & CEO of Pickupp), Harshika Patel (CEO, Hong Kong, Head of Strategy, Asia Pacific, J.P. Morgan), Moses Tsang (Chairman of AP Capital Holdings) and Heather Zichal (Global Head of Sustainability of JPMorgan Chase & Co.) were highlighted.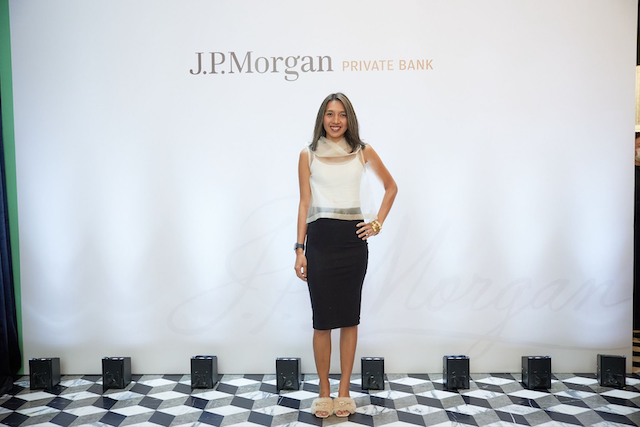 At the inaugural J.P. Morgan Women's Forum 2023, Alex Gentry with her co-awardees
The J.P. Morgan Women's Forum is a flagship event that celebrates the stories of women leaders across Asia. By providing greater access to capital, networking, and advice to businesses of all sizes, from start-ups to large corporations, the bank supports women in advancing financial equity.
Sprout Solutions is the Philippines' largest B2B SaaS and HR technology company. In 2015, Patrick and Alex Gentry founded the company to help businesses grow by empowering employees and accelerating business growth with its innovative HR solutions.
As a leader in the field of human resources and payroll solutions, Alex's participation in the event underscores her commitment to advancing women's opportunities in business. "We are delighted to receive this award, which serves as a reminder of our perseverance in upholding our mission and how we envision improving our systems to benefit more Filipino businesses across industries throughout the country," said Alex Gentry.
Through its automated processes and data-driven actionable insights that greatly benefit both employers and employees, Sprout Solutions is proud to offer better assistance to the Filipino workforce. Visit www.sprout.ph to find out how Sprout Solutions can help Filipino businesses transform with its award-winning HR platform.