Don't you just hate waking up in the middle of the night with sweat dripping down the back of your neck and your sheets stuck to your skin? PAGASA says it's going to be a long hot summer, and you'd better start preparing for it by equipping your house or bedroom with a sleek, powerful air conditioner from the Samsung Crystal S-Inverter series. The new Crystal S-Inverter air conditioner has a host of technologies to keep the air cool all night and day while skillfully blending in with your interiors.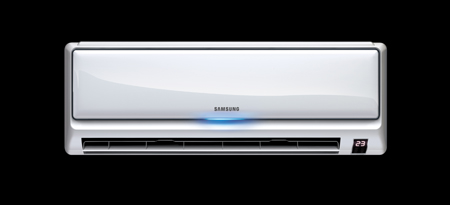 The Crystal series is equipped with Samsung's proprietary Micro Plasma Ion (MPI) that enables A/Cs to inactivate the likes of dust mites, mold, fungi, and allergens, and such fast-spreading, life-threatening airborne infections as the H1N1 virus and SARS. With the Seal of Approval for removal of airborne allergens from the British Allergy Foundation, consumers can breathe easier with the Samsung Crystal S-Inverter air conditioner.
For a good night's slip, turn on the Samsung's good sleep mode II, a temperature control function that maintains the optimal room temperature for a comfortable sleep and a refreshed awakening. Available in the Crystal S-Inverter series, the good sleep mode II also affords energy savings of up to 36 per cent compared to normal cooling. And while we're on the subject of savings, don't rack up an expensive bill all summer. The S-Inverter compressor in the Samsung Crystal air conditioner operates the unit automatically to cool a room in the least amount of time to achieve up to 52.4% percent electricity savings. Samsung's Crystal S-Inverter air conditioner is among the highest energy savers in its league.
The Samsung Crystal air conditioner is available starting February at a recommended retail price of . It includes a free installation package.