If you are fond of eBay, then you probably encountered GCash as a mode of payment. The first time I "met" Gcash was when I started to buy in eBay late 2011. I discovered the fun in bargain shopping with the ebay finds. I often wondered why merchants chose GCash as an option of payment. Apparently not many own credit cards or even have a bank account. In the Philippines , three out of four adults do not have bank accounts. Even within the banked population, there are hugely underserved segments with only 3% credit card penetration. This is where GCash fills the need for this market .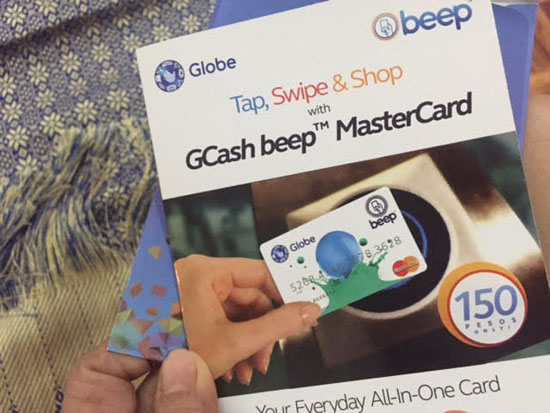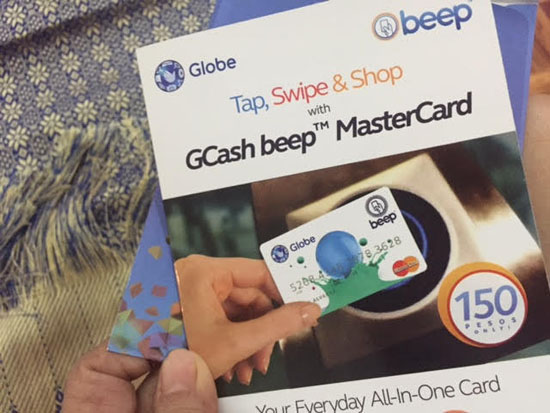 With the introduction of GCash beep Mastercard, it now serves as the "everyday-all-in-one" card which functions as an ATM card for cash withdrawals, a prepaid card for purchases and a beep card for daily MRT/LRT commute.
This gives the convenience of cashless shopping and payment along other benefits. As a valued Mastercard member, all Gcash beep Mastercard users will now have access to over 40 million MasterCard merchant locations and ATMs worldwide. Though I have a Mastercard, I have stopped using my credit card for grocery and impulse shopping. I have been using my debit card for more than a year now. With my new Globe GCash beep Mastercard, I can now use this card for purchases online and offline.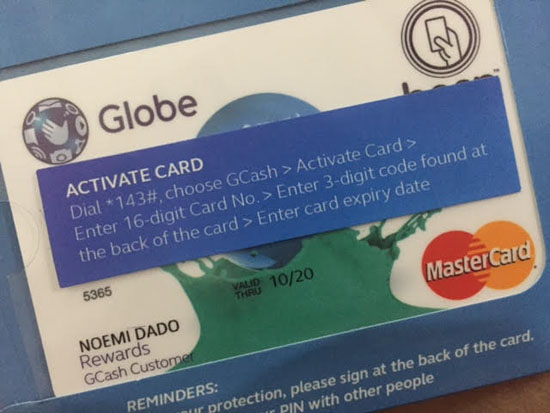 GCash beep Mastercard is the first value-added card to be beep ready. Beep is the authorized reloadable electronic payment under the ynified LRT/MRT ticket system which started full implementation on October this year. It is operated by AF Payments Incorporated which is primarily owned by Ayala Corporation and Metro Pacific Investments Corporation. Imagine the convenience. Commuters don't need to line up ver time they ride the MRT or LRT, because with this new card, they can purchase their fare like a stored value card.
Cardholders can swipe their cards for all their purchases at the grocery, shopping and dining places locally or overseas. The card allows every Filipino to have access to online payments. With Mastercard acceptability, cardholders can now purchase apps for their smartphones, buy gems for their online games and shop at online retailers and deal sites.
You can avail of the GCash beep MasterCard at any of the 35 selected Globe stores nationwide and roving caravans for 150 pesos. It includes a free prepaid Globe SIM card and 30 pesos GCash load. The personalized GCash beep MasterCard can be ready in just a few minutes once a valid ID is presented.
Funds for the card may be loaded by cashing in at any of the 10,000 GCash outlets nationwide. Those outlets include Globe Stores, 7-11 convenience stores, SM Department Stores, Puregold Supermarkets and pawnshops such as Tambunting and Villarica, among others. In addition, GCash subscribers can also use mobile and online banking to fund their GCash beep MasterCard.
With the GCash beep Mastercard,  it will most likely encourage more entrepreneurs to start online businesses and bring more  socio-economic empowerment and innovation.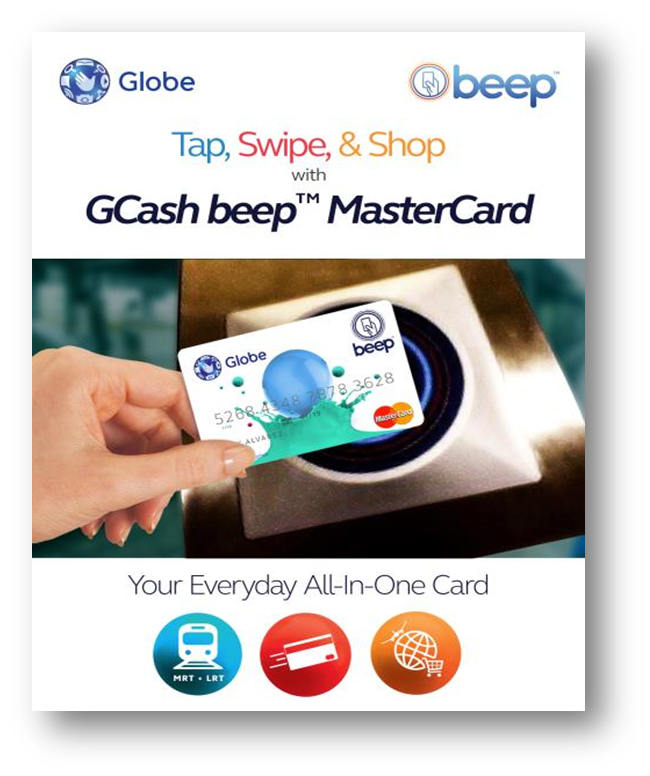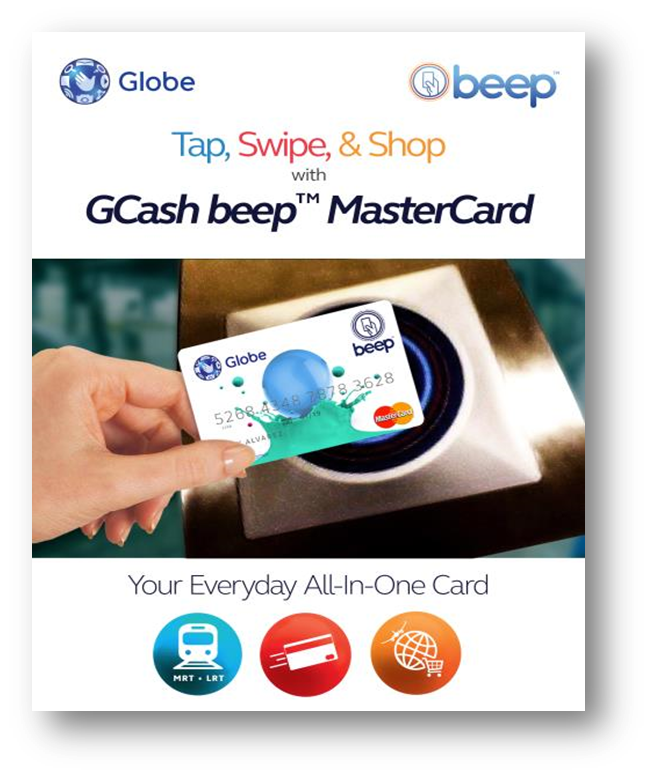 GCash beep Mastercard may retain a maximum beep stored value of P10,000 valid for 5 years. The GCash wallet, meanwhile, may accommodate as much as P100,000.
For more details on GCash, visit, www.GetGcashMC.com.ph