I am so excited with the new Globe Platinum Broadband Plans. Home broadband customers can enjoy a broadband plan with internet speeds of up to 50Mbps at Plan 2499, 100Mbps at Plan 3499, 200Mbps at Plan 4499, 500Mbps at Plan 7499, and 1Gbps at Plan 9499. As part of Globe's efforts to uplift the state of internet services in the country by giving customers access to a faster internet experience with lower monthly service fees (MSF), Globe recently unveiled its new roster of home broadband plans powered by fiber-to-the-home (FFTH) technology, providing customers the fastest fiber connection speeds at home now available at a more affordable price.
The new home broadband plans are bundled with unlimited data with no data cap and free access to Spotify, NBA League Pass, and HOOQ. The 50Mbps and 100Mbps plans are initially available in over 80 Platinum-covered sites, the 200Mbps plan in over 10 sites, and the 500Mbps and 1Gbps plans in San Lorenzo Village, Acropolis, Greenmeadows, and White Plains for its initial roll-out.
I had my location checked already because I really want the 50 mbps plan. Right now I pay around 1600 pesos for 5 Mbps. The 50 mbps plan is more than I need . With this speed, I will now resort to video podcasts and uploading it o my blogs. I was informed by Globe that all plans will be available in more sites over the coming months as the telco's fiber network expands to more areas nationwide.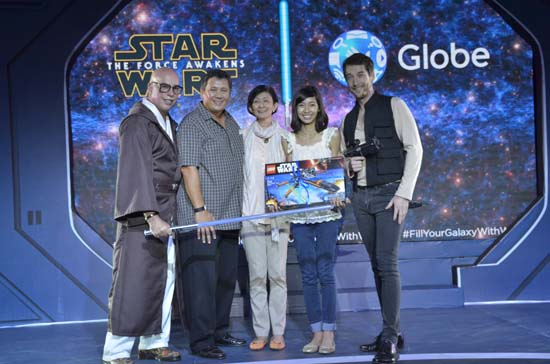 Fortunately for Acropolis-based Estrada family , there are facilities in their village. They are the first customer in the Philippines to subscribe and experience a home broadband plan with internet speeds of up to 1Gbps powered by Globe Telecom.
"We are excited for the Estrada family to experience blazing-fast internet speeds at their home powered by Globe. This is a milestone not just for Globe but also for the entire country as we see more Filipinos enjoy high-speed and best-value broadband services as they build their life and work experiences around a digitally-connected lifestyle," shares Globe Senior Advisor for Consumer Business Daniel Horan.
You can apply here.