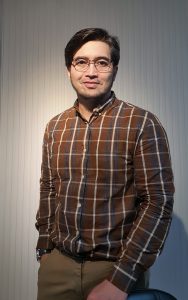 I had the opportunity of interviewing Dennis De Jesus, Anchanto Country Head of the Philippines on  how businesses can cater to the new breed of shoppers, which are expected to contribute to the e-commerce revenue of 16.25% from 2022-2027. Here is our email interview:
1. How Gen Zs are as shoppers. What level is their digital savviness. What are the expectations on brands. What are their buying preferences.
Being brought up with a variety of choices, Gen Z is more open to trying new products and brands. This can make it harder to retain them as customers. To keep Gen Z consumers coming back, brands and businesses must focus on keeping them engaged through an easy, high-quality, and flexible shopping experience. To deliver this, maximizing operation quality is vital. This can be achieved through cost-effective means like modular e-commerce technology.
Having a broad range of choices has also encouraged Gen Z to be more spontaneous with purchases. This could mean they spend less time researching products traditionally before buying them and are susceptible to marketing messages and promotions. That said, Gen Z like other generations still seeks word-of-mouth recommendations and are very price-conscious say researchers as they often look for the best product deals.
When it comes to digital savviness, we need to understand that Gen Z grew up with social media and constant access to the internet. This continuous access to technology has shaped their behavior and expectations unlike previous generations. Businesses need to understand how the behavior of this generation has evolved to craft compelling strategies and adapt to their preferences.
Approximately 45% of the population in the Philippines is Gen Z, and they're already making their presence felt. So, businesses should start taking notice if they haven't already. For Gen Z social media is a big part of their lives. They enjoy using it to communicate, express themselves, and make purchases.
This new generation is very comfortable making purchases without seeing or touching a product in person. They are very trusting of online reviews, and if they see positive feedback from people they trust, they will make purchases. So, if brands want to sell products to Gen Z, they must ensure their online presence is engaging and their products get five-star reviews and ratings. This can be achieved through quality products, efficient order and inventory management, quick fulfillment, and clear communication with partners (distributors, retailers, last-mile carriers, etc.).
Further steps can be taken to also know and acquire the means to optimize digital shelf health. Digital shelf encompasses the whole online shopping experience, so enhancing it should be a priority. There are various means to help with this, like SaaS solutions specializing in digital shelf health monitoring, catalog management and distribution, and competition comparison. With technology-driven solutions like these, businesses can improve their backend efficiency, eliminate human error, save cost, and deliver exceptional customer experience from start to finish.
As Gen Z loves discounts and deals, brands also need to create attractive promotions, incentives, or discounts. Gen Z is not afraid to try new things, but they expect their risks to be rewarded through offers and discounts.
Similarly, Gen Z cares significantly about health, social, and environmental causes. Gen Z in the Philippines ranked top in Southeast Asia for their passion about environmental causes. So, it's safe to say they will expect the brands they buy from to be conscious about the environment and more.
2. How businesses should prepare for the Gen Zs. Importance of omnichannel, end-to-end logistics operations, a good CX.
Gen Z is a vocal generation with high expectations. As a result, when catering to them, businesses must be prepared to satisfy this generation's unique needs thoroughly. A few areas where e-commerce businesses can focus include –
Customer experience: Making purchases is all about the experience for Gen Z. They are aware of their options for the same product and are not afraid to return products or review them poorly because of bad experiences. To enhance customer experience, businesses need to focus on the service aspect and the attributes that can enhance this. For example, fast delivery can be a boost to customer experience, and can be achieved through centralized and automated order processing, efficient picking, packing, dispatching, and real-time parcel tracking to keep customers informed about their order status.
Omnichannel: In addition to good experience, Gen Z consumers are looking for convenient and flexible shopping options. They want to be able to make purchases based on their mood. For example, if they're browsing through clothing offline, they may want to be able to pay for it online, or if they buy a product online, they may want to receive it on the same day, so pick up options may be expected. Businesses need to have the necessary infrastructure to support these online to offline requirements.
Logistics operations: End-to-end logistics includes everything from procurement to warehousing, distribution, and reverse logistics. Streamlining these operations will help a business to stay agile, competitive, cost-effective, and available to meet consumer needs efficiently.
3. What possible challenges are expected, such as connectivity, etc. What are the recommended strategies.
There are many elements that need to sync during e-commerce for efficient outcomes. These elements include marketplaces, webstores, inventory, logistics partners, accounting technology, and ERPs. Many businesses in e-commerce still do not have these seamlessly connected in real-time. As a result, they cannot centralize their multichannel orders and inventory, which impacts timely order fulfillment, causes overselling and underselling, inaccurate reporting data, limited visibility over sales and inventory, management of accounts, and more.
The more sales channels a business uses the more complicated managing operations gets and more resources are needed to carry out backend processes. But depending on human resources alone often leads to errors, delays, and miscommunication.
While businesses are making attempts to solve challenges like order delays, errors, inventory mismanagement, etc., quite a few are doing so with in-house software applications which don't work adequately. Others try to look for technology that aligns 100% with their existing SOPs. But what they should be looking for is technology built considering the best industry SOPs, practices, and expansion possibilities.
4. What are the opportunities for PH's ecommerce growth in 2023
The B2C e-commerce market in the Philippines is expected to grow by 15.44% on annual basis to reach US$14.2 billion in 2023. This a promising projection as demand for e-commerce continues to increase steadily in the country.
We also expect to see e-commerce businesses pursue expansion opportunities through –
a. Data gathering and strategic implementation
Collecting customer data enables businesses to be strategic in their planning and activities. It also allows them to get to know their customers and improve their services leading to better customer satisfaction and retention. In the coming year (and years), collecting more target audience data will become mandatory and higher emphasis will be placed on qualitative data extraction, processing, and comprehensive reporting.
b. Better customer experience
To meet customer expectations, it's vital to understand them first and then work on meeting them. As a result, businesses will focus on using solutions like SaaS products designed to observe customer behavior and determine their expectations. They will also need solutions to enhance business operations for smarter and faster success.
c. Social commerce
When it comes to buying online, shoppers depend on ratings, reviews, and influencer feedback. This has created an opportunity for sales channels through social media platforms like TikTok, Facebook, Instagram, and other platforms. As sales through these platforms increase, e-commerce businesses will seek integrations with them for order management, inventory maintenance, order fulfillment, catalog and promotion management, and payment reconciliation.
5. How does Anchanto address solutions as an e-commerce solution provider?
Anchanto is a SaaS technology company headquartered in Singapore that enables end-to-end e-commerce for businesses around the world. Our innovative and purpose-built SaaS products simplify e-commerce backend operations for companies of all sizes and transform the way they conduct e-commerce.
Our solutions fulfill the digital infrastructure requirements of our customers to help them implement winning e-commerce strategies. Not being limited to multichannel e-commerce, businesses can go omnichannel with capabilities like 'try-and-buy' or 'click-and-collect', or also 'Direct-to-Consumer' with Anchanto.
We understand that every business has its own set of challenges, especially enterprises looking to implement their customized strategies. We follow a proven process to create a 'Solution Blueprint' for such customers. Our product consultants and experts work with all relevant stakeholders to create an innovative solution specific to that business. Once we create the blueprint, we conduct a fit-gap analysis and deliver a holistic implementation and training so our customers can achieve their desired success.
We have a suite of 6 innovative products with the infrastructure to build and grow successful e-commerce and logistics businesses. Our suite of SaaS products includes:
Order Management – an all-in-one enterprise solution with the capabilities, integrations, and agility needed to run multichannel selling operations at scale.
Warehouse Management – a modular, robust, and ergonomic full-suite Warehouse Management System built to meet the needs of each business and their customers.
Digital Shelf – captures live performance data of businesses and their competitors for comparison and quick action.
Operations Experience – helps businesses position themselves with their own technology, reduce white labeling costs, and speed up B2B onboarding.
Control Tower – enables businesses working with multiple carriers to identify issues across the supply chain and promptly address them.
Parcel Tracking – tracks parcels and provides buyers with real-time tracking details.
Each of our products caters to the needs of the whole e-commerce and logistics value chain from brands and distributors to retailers, e-commerce enablers, 3PLs, 4PLs, and postal companies engaging in online retail fulfillment.
Our products and solutions are developed to bridge the gaps in the e-commerce industry and eliminate the challenges holding back e-commerce businesses. But we do not merely focus on selling subscriptions, but rather understand that every business is different with a unique set of challenges. That has led us to build highly flexible products that come with 200+ ready integrations for marketplaces, online and offline stores, last-mile carriers, fulfillment centers, accounting tools, and financial tools. Our systems also work well with our customers' existing technology like SAP and QuickBooks, so there isn't any disruption or need to give up what works for them.
6. Last year, I read your customers in the Philippines now account for 18% of its total customer base in Asia. What is your latest data? Can you name some of your customers?
Philippines has always been an important market for us. We have a local presence here so we can work closely with our customers to provide SaaS products adapted to their needs. Each of our systems is flexible allowing customers to use them the way they see fit for their business.
In the coming months, we plan to expand our presence in here by growing our team and working with more enterprises in e-commerce and logistics. We currently serve renowned businesses like Unilever, Red Salvage, Entrego, SM Retail, INSPI, Cloud Logic, Blue Green Enterprise, Primer, LJS, and more. We aim to continue working with SMEs and local homegrown brands to help them build their e-commerce and logistics ecosystem.
We also aim to forge new partnerships with our customers and stakeholders to grow more and build new capabilities based on the nuances of the market.
7. How does Anchanto set new standards for e-commerce SaaS technology?
Our goal is to simplify e-commerce operations with innovative solutions. All our 6 products offer a broad range of flexible, tech-driven solutions designed to bridge gaps in e-commerce and scale with the industry and businesses using them.
What sets us apart is that we do not merely focus on selling subscriptions, but rather understand that every business is different with a unique set of challenges. This helps us build a unique place for our solutions in the ecosystem. The challenge that businesses face with other tools which are available in the market is that they often don't work together, or they don't work at all. On the other hand, Anchanto today offers a range of solutions that work well on their own, or when integrated with other ecosystem platforms. This is what constitutes the competitive advantage of our customers.
Additionally, localization is key in e-commerce and logistics. Having a deep presence in each country where we sell our products, we are able to offer the local expertise and support that businesses in any market require.
Hence, we conduct thorough research to comprehend the challenges faced by our customers and how their operations can improve with automation and innovation. We work closely with our customers to develop solutions that meet their unique needs for better performance. We also understand that every business is different, so we ensure our technology is nimble enough to work for all our customers without compromising quality.
Moreover, our first-hand experience as e-commerce fulfillment experts a few years ago helps us build our solutions to solve the practical pain points of our customers, enable them to bypass industry complexities, and achieve remarkable success in their operations. While we no longer perform fulfillment services, we work close with businesses that do to ensure our products meet and exceed industry requirements.
From our experience, we also know that complexity arises in e-commerce due to multichannel presence, vast and diverse inventory, the scale of operations, and connectivity with third parties for logistics, delivery, accounting, administrative services, etc. That's why, we built integrative systems that help businesses manage end-to-end operations from a central location.