To say that USB flash drives are "incredibly useful" is an understatement. They're great for making back-ups for important documents, stealing porn from your friend's laptop, and a million other data-storage related reasons. USB flash drives make the perfect unisex presents for Christmas or Secret Santas, and the only thing more awesome than getting a USB flash drive is getting a cute USB flash drive. Here are some of the cutest USB flash drives I've seen on the Internet: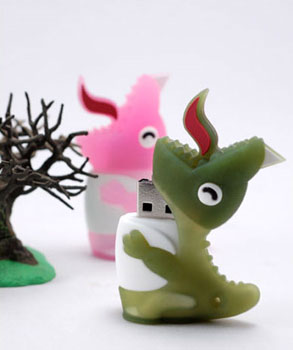 These adorable dinosaur flash drives from Bone Collection breathe fake fire and come in Blue, Green and Pink. Grab a 4GB USB dino for $21.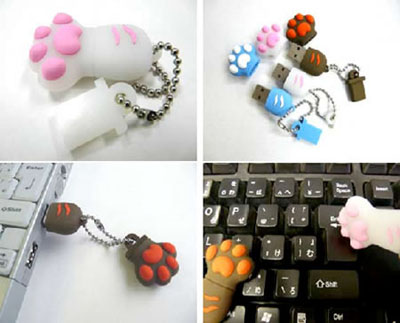 Cute kitty paw USB flash drives from Solid Alliance are cute! Unfortunately, they're also expensive at $60.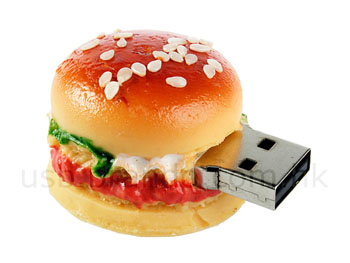 This burger is just one of many food-shaped USB flash drives from Brando. They come in chicken, pizza, even sushi, cookies, and fruits, but they don't necessarily taste like their real life counterparts. Help yourself to one of these 4GB goodies for $28.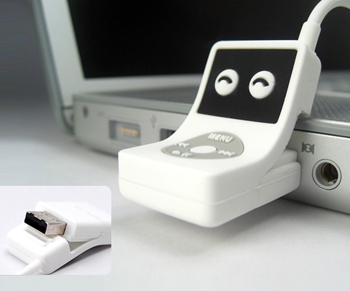 If you're not rich enough to buy iPods for your friends this Christmas, you can pretend to be by getting them an iPod 1 or 2GB flash drive from Boystuff. And anyway, the USB drives have little smiling eyes! Does YOUR iPod have little smiling eyes?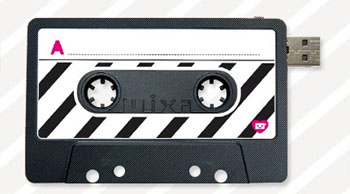 Now here's a useful present that's also sentimental/romantic. These mixtapes USB flash drives from Make a Mix are fully customizable and come with stickers so the recipient can give the USB drive a fancy makeover. Make the present even more personal by uploading a track list onto it before you wrap it in a box.