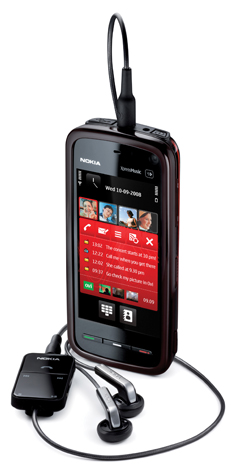 The new Nokia 5800 XpressMusic phone is coming to the Philippines early 2009 and you can be one of the first in the country to own one! All you have to do is hop over to Nokia Philippines and fill out the form! You're probably wondering, why should I bother pre-ordering the Nokia 5800 if it's going to get here eventually anyway? Let me give you a couple of reasons why: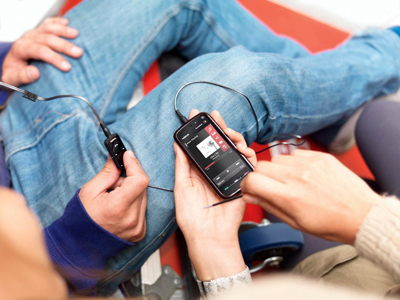 1) The first 58 claimed pre-orders get a Sennheiser HD-205 headset and two SVIP passes for the Nokia 5800 HedKandi Playlist Party on January 23, 2009 at A.Venue Hall, Makati.
2) Next 100 claimed pre-orders get one access pass to the party.
3) Access to preloaded and downloaded content from Nokia Indie Artists Club, Universal Music, and exclusive access to Kjwan's highly-awaited album "13 Seconds to Love", which is already preloaded on the phone.
4) The Nokia 5800 XpressMusic Phone has everything you want on a music phone: the industry's best in-stereo speakers with surround sound, 8 GB of memory (6,00 songs!), 3.5mm jack, a graphic equalizer, and support for all main digital music formats.
5) Easy access to Share on Ovi (a free, unlimited personal media sharing community), MySpace, YouTube, and Facebook. It also supports flash content so you don't get limited to certain parts of the Internet.
6) Has a Shortcuts bar that gives you one-touch access to the Nokia Music Site, Music Player, Gallery, and Messaging.
7) You can choose between using the traditional QWERTY keyboard or using the stylus.
8) Designed for one-handed and two-handed use, and has tactile feedback for easy access to the user interface.
9) Has a high quality 3.2 megapixel camera with a Carl Zeiss lens for still photos, and supports video recording.
10) Contains the S60 user interface familiar to over 150 million consumers around the world.
And if those aren't good enough reasons to pre-order a Nokia 5800, I don't know what is. An email will be sent to those who register before the device is available. More information on pick up date and venue will be provided later on.