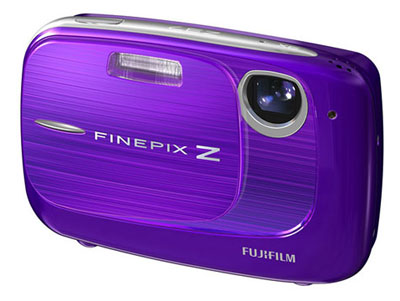 The bright purple body of the new FujiFilm FinePix F37 was the first thing that caught my eye, but there's a lot more to this digital camera than its looks. The F37 is just one of four new affordable models from the FinePix line. It's got 10-megapixels, 3x zoom, scene detection, face detection, and can record movies in VGA. Besides purple, you can also get it in two-tone pink/white or black/red. Available in August for around $150 – not bad for such a fine point and shoot.
The J38 doesn't stand out as much as the F37 does, but it's got a 12-megapixel sensor and an ISO of 3,200 when the resolution goes down to 3 megapixels. It's also got face detection and scene recognition. Also available in August for $130.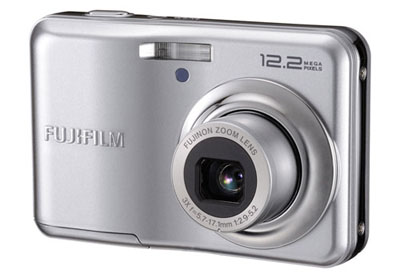 Then there's the 10-megapixel A170. Its features are similar to the F37 but what makes it different is that it uses AA batteries instead of lithium ion batteries. Last but not the least is the A220, which is identical to the A170, physically speaking and features-wise. The only difference is that it sports 12-megapixels instead of 10. The A170 and A220 costs $90 and $100, respectively, and will be available in August.