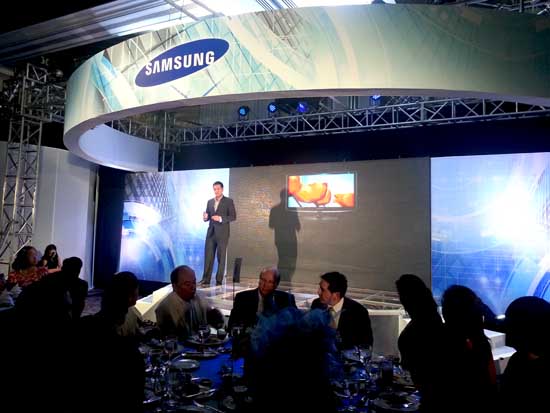 With the rapid development from Samsung technologies, I expect these to interconnect seamlessly. The unveiling of the latest in Samsung notebooks, printers and PC highlighted convergence. Oh yes, convergence is what I need for my devices to work together seamlessly to raise the value and functionality of these devices as they work in one ecosystem.
Samsung Smart Station Monitor: Central hub for your notebook PC.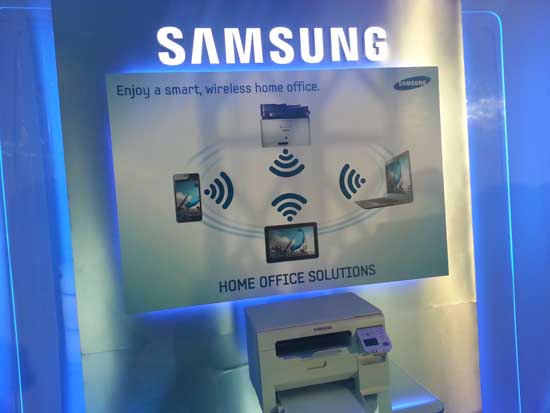 The Samsung Smart Station Monitor is ideal for many of us who own multiple gadgets. The monitor serves as a hub for connecting these to your Notebook PC. With a single USB connection you can dock your notebook PC to your 24" Full HD Monitor, Keyboard, Mouse, External Hard Disk, or Printer.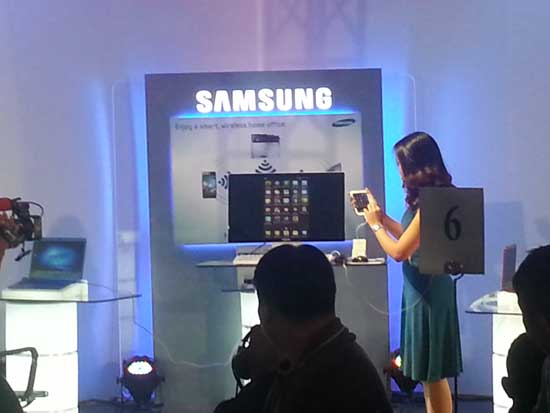 The monitor is also Mobile Hi-Definition Link (MHL) enabled. This allows one to display your mobile phone screen on the monitor—allowing you to enjoy mobile content, gaming and apps on a bigger screen. Another feature of Smart Station is Mobile Control. While you are docked to your mobile phone, you can use the keyboard and mouse to control your mobile phone. Just drag the mouse over to the mobile phone and you can type out messages or posts via the regular keyboard.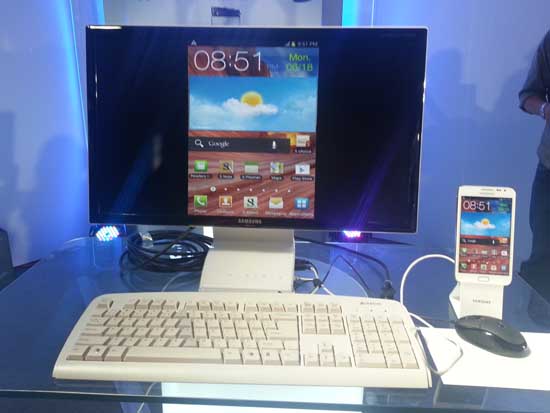 The Samsung Smart Station is a 24" (1920×1080) Full HD Monitor with Wide Viewing angle LED Display. It comes with USB 3.0 x 2 and USB 2.0 x 1 ports, HDMI, MHL connectivity.
This is available at leading IT Shops in Metro Manila at a price of 16,990. The price is quite affordable considering its versatile function.
Samsung wireless printers: Wireless Printing and Scanning from your PC, Smartphone or Tablet
With my new Samsung Galaxy 3 wi-fi direct technology, it allows my email to be printed with the Samsung Wireless Printer. Powered by Wireless Direct Technology, it prints any document via WiFi even without a router—a direct wireless connection is established to the printer, so it prints simply, wirelessly.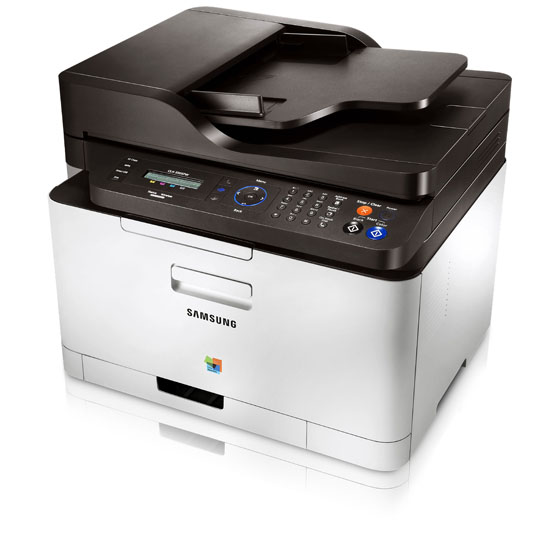 Samsung extended the functionality of the Samsung Mobile Print App to allow not just wireless printing, but wireless scanning as well. Now you can scan, save and print using your android or iOS smartphone or tablet. Make quick copies of addresses and directions or flight details and plane tickets with just one app! I don't really use the scanner these days since I have my phone to take photos. But who knows, you might like this mobile print app.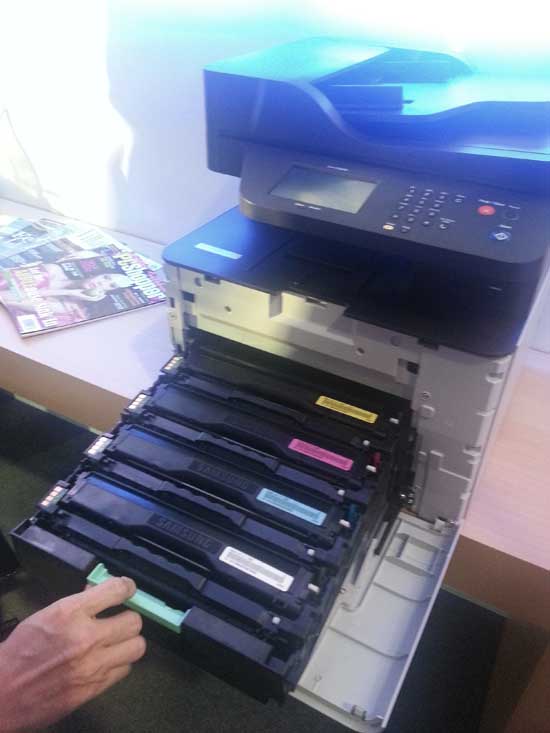 Samsung's wireless printers come in 3 different models.
1. The ML-2165W is a robust 20 PPM single function monochrome laser printer with an SRP of PhP4,990.00.
2. The SCX-3405W, a wireless multi-function monochrome laser printer with scanning and copying capabilities is also available at an SRP of PhP6,990.00.
3. the SCX-3405FW another wireless monochrome multi-function laser printer, has a capability to send fax. It is available at an SRP of PhP8,990.00
More affordable Thin and Light Notebooks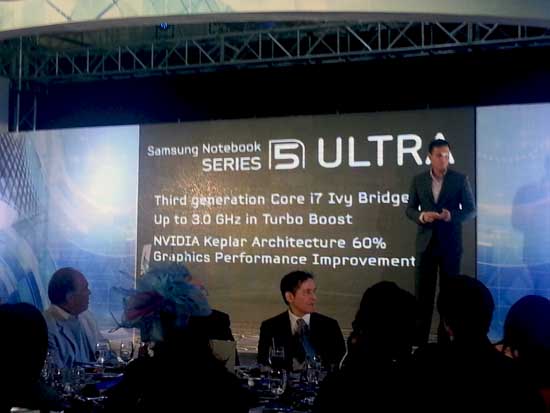 The Series 5 Ultra with the latest 3rd Generation Intel Ivy Bridge CPUs means better performance not just for basic computing, but increased graphics performance as well. Plus with improved SSD storage of 24GB complementing 500GB and 1TB Hard Disc Drives, booting becomes even faster.
The Series 5 Ultra is available in i3 at Php 38,900, i5 at Php 42,900 and i7 at Php 54,900.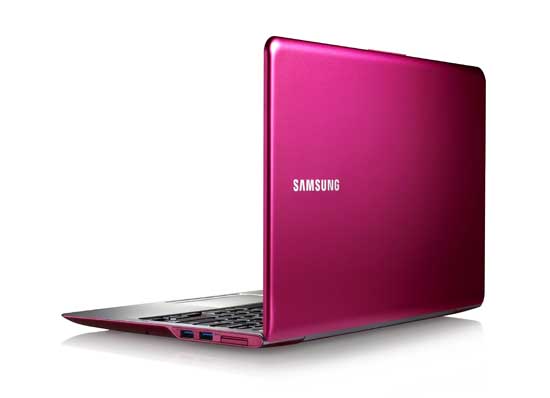 The new Samsung Series 5 Slim is probably the best option for a portable notebook that is easy on the pocket. I love the color pink too. Running on AMD's Low Voltage A6 CPU, this notebook marries performance with great graphics featuring 7660G Discrete Class Graphics. the Series 5 Slim is available in all authorized retailers for only PHP 29,900 with pop pink and mocha brown colors.
Samsung Series 9 Notebook: The ultimate 15" Notebook
Samsung offers the New Samsung Series 9, the world's thinnest 15" notebook at 14.9 mm thick and 1.58 kg weight. It's not as light as my Macbook Air of course but then again the Air does not have powerful specs.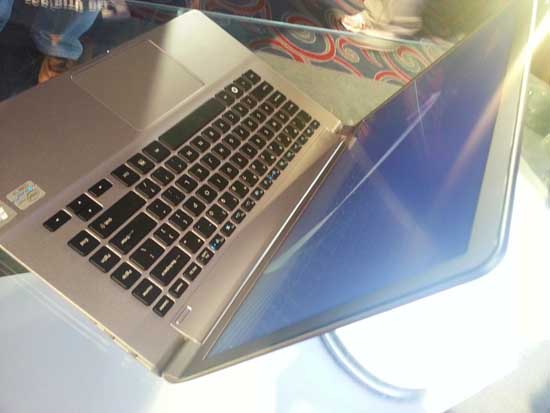 Powered by the latest Intel Core i7 Processor, 8GB memory, and 256GB of SSD, it runs Windows 7 Professional blazingly fast. (Booting up only takes 9.1 seconds!) Topped with its 400nit HD+ Superbright Plus Screen, documents, photos, videos, and websites will look more brilliant than ever. SRP is around 79,000 pesos.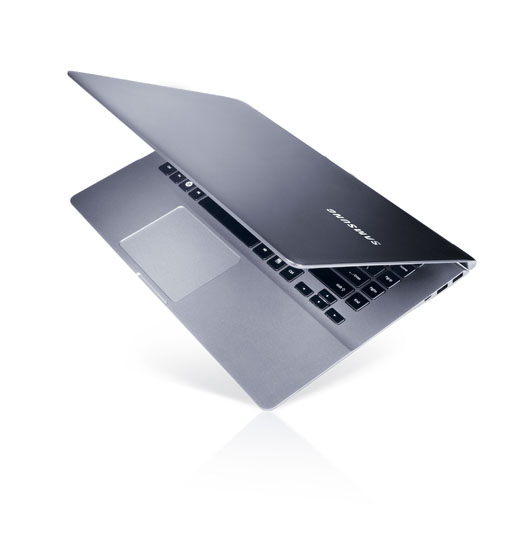 This wireless interconnection system will soon be my work setup at my home office as I slowly upgrade my monitor and printer to work closely with my mobile phones and tablets.
No wonder this event was entitled the Samsung Convergence. The word con·ver·gence means the coming together of two or more things at the same point.