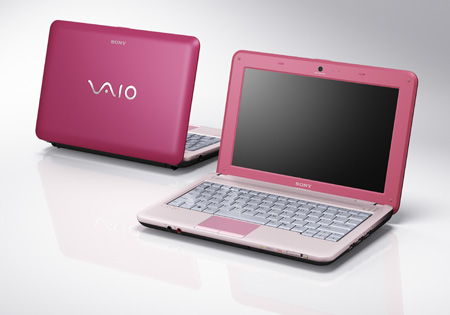 At the launch of the Sony Vaio Summer 2010 line, we were introduced to the affordable Sony Vaio M. This light and compact netbook allows you to chat, update your social networking accounts, and check your email wherever you are through its Integrated Wireless LAN and three-and-a-half-hour battery life. It's also equipped with an extra-wide 10.1-inch LCD screen with an LED backlight, and its 16:9 aspect ratio gives you ample space for web browsing, photo viewing, even watching movies. Did I mention that it comes in summer colors? Choose from fuschia, eggshell blue, and white with a hint of creme.
My HP mini conked out on me last week and I requested for a review unit from Sony. Voila, they lent me this fuschia Sony Vaio M which matches my pink eyeglasses and purple canon camera. So pretty in pink.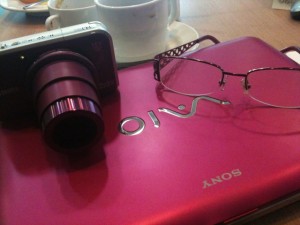 It's been a week now and I am loving the Sony Vaio M experience. You might get a chance to own one through their contest.
The Sony Vaio M is available in all Sony stores at P29,999, but you can also win one through Sony's latest contest! All you have to do is find 29 hidden Sony treasures. Visit www.sony.com.ph and click on the Vaio M banner ad, which will bring you to the contest website. Download the contest sheet, spot and mark the 29 items using Paint or Photoshop, then submit your entry to 29sonythings@gmail.com with your name, address, and cellphone number. You can also obtain the contest sheet at Sony Philippines' official Facebook account or by visiting Status Magazine. Deadline for submissions is at 12:00 noon on August 6. Winners will be announced on August 9.
Good luck!