Unless you're still stuck somewhere in the Middle Ages, nobody believes that gadgets and electronics are an exclusively male domain. There are so many gadgets out there designed for women's needs and tastes. This Valentine's day, skip the flowers and chocolates and get her a gadget she can use!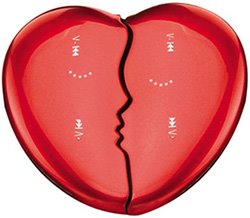 This pair of mp3 players from Chinese manufacturer Newman works perfectly on their own, but put them next to each other and they form not just a heart shape, but face silhouettes of a couple kissing. This present is useful and romantic at the same time. The Newman mp3 players operate by touch-sensitive controls and can support mp3 and WMA formats. I'm not sure if this is available outside China though, so you might want to save this idea for next year.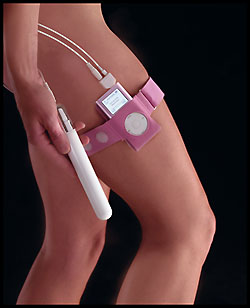 Whether she's a new flame or a long-time lover, she is going to have so much fun with the OhMiBod, the sexiest iPod accessory to date. The OhMiBod is a sleek, 5-inch vibrator that vibrates to the beat of whatever you're listening to in your iPod. Comes with an additional multi-speed endcap so she can use it without an iPod too. Grab one for $69 at OhMiBod.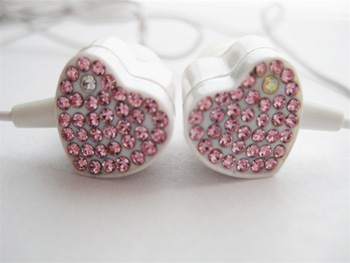 And while we're on the subject of iPod accessories, here's a more PG-13 present to give to your girl on Valentine's day – heart-shaped, Swarovski crystal earbuds from Ross Michael.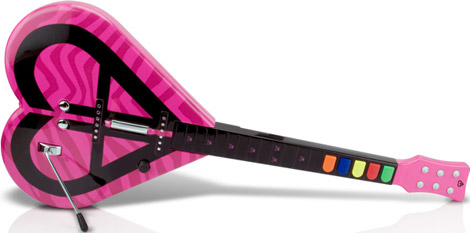 This wireless, heart-shaped Guitar Hero Guitar by Aly and AJ is the perfect present for the Guitar Hero-obsessed girl.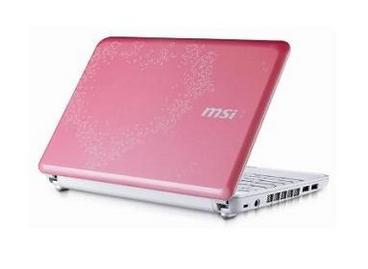 If the heart motif on this pink netbook by MSI doesn't get the message across, I don't know what will! $429 gets your girl a netboot with an Intel Atom N270 1.6GHz processor, 1 GB RAM, a 10-inch LED screen, a 6-cell battery, and a Windows XP Home Edition OS