There has been so much buzz from my tech blogger friends on this new phone— Xiaomi. A few days ago, Yugatech mentioned that "Xiaomi's strategy is to sell directly to customers to cut down on distribution costs and marketing costs which means the handsets are more affordable compared to other devices in their respective categories." Unbox.PH adds that "the Mi 3 is beautiful, and has a design that mirrors the packaging it came with – it's simple, elegant, somewhat understated yet still manage to turn heads whenever we take it out of our pocket.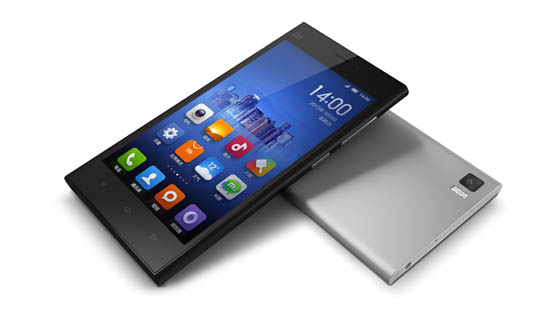 It's just too bad I didn't get any review unit to test it out but anyway, you might want to hear this latest news from them. This is a press release sent to me for dissemination.
Xiaomi announced that it will launch its flagship Mi 3 in the Philippines. Mi 3 is Xiaomi's highest performing smartphone, consistently ranked at the top of industry benchmarks since its first launch. Its Android-based platform — MIUI — is a live operating system constantly improving with weekly software updates. MIUI is incredibly intuitive while at the same time offers power users a high degree of customization.
Key specifications:
– 5-inch Full HD 1080p IPS LCD
– Quad-core 2.3GHz Qualcomm Snapdragon 800 8274AB
– f2.2 13-megapixel rear camera with dual-LED flash
– HSPA+ up to 42Mbps
– 3050 mAh internal battery
"We're excited to launch Mi 3 in the Philippines, our third market in Southeast Asia after Singapore and Malaysia," said Hugo Barra, VP of Xiaomi Global.
Xiaomi has announced that 3,000 sets of Mi 3 will go on sale at 12 noon on June 26 for PHP10,599. On the day of the sale, users should visit Mi.com, where they will find a direct link to the Mi 3 product page of their selling partner Lazada. The online marketplace will offer:
– 4 methods of payment: Cash on delivery, credit and debit cards (Visa/MasterCard), MegaLink and PayPal.
– delivery in 1-3 working days for Metro Manila and 3-10 working days for provincial orders
– customer support for order fulfilment and delivery at (02) 795 8900 (8am to 9pm weekdays and 9am to 6pm on weekends and public holidays)
Xiaomi will service and support including the following:
– 7 service centers across the Philippines
– 53 convenient drop-off locations for those not near a service center
– dedicated customer support hotline available 9am-6pm daily, 7 days a week
Check the Mi Philippines Facebook page for more information.