There are a lot of discussions on the future of ______ but guess what, there is a future of lighting.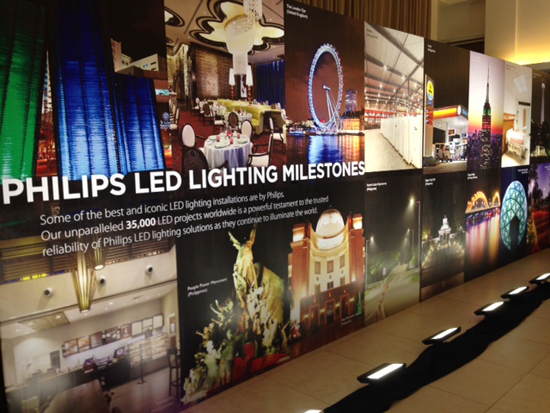 Think of these scenario.
Imagine a future where you can just let your kitchen or bedroom lights  flash colors in tune to a dance tune or where lighting can notify you of the weather.
Imagine if you are away from home but you are still able to turn on the lights there with just a swipe on your cellphone.
These are the possibilities in the future of lighting with Philips' roster of innovation concepts that merge lighting with creativity.
The most important part is energy efficiency. In shifting to LED and controls from old, inefficient lighting, a consumer is bound to get 85% more savings.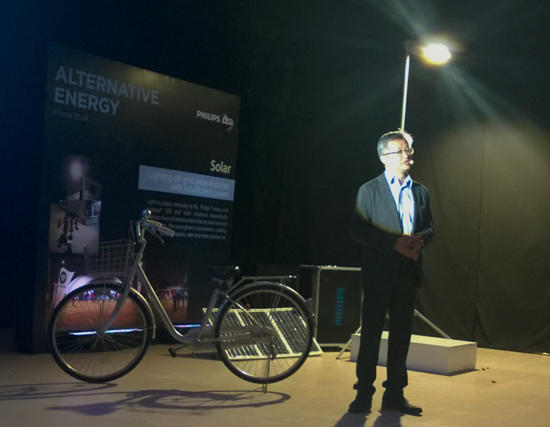 So what are the six innovation concepts?
Think : Flexibility, Controllability, Alternative energy, Connectivity, Dynamism, Materials integration but these are mere words.  The best part of the launch is how Philips presented these innovation concepts in a captivating scenario with Gabe Mercado as a host.
These concepts exemplify Philips' vision for lighting in the next decade.
1. Flexibility – lies the technology of OLED or organic light-emitting diodes. These are surface light sources that shine brightly with daylight even when it is dark.
The interactive mirror behind Gabe Mercado is fascinating. Philip, one of the guests , tried it.
At first glance, the square grid of OLEDs appears simply to be a light installation. In fact it is intelligent sensor technology combined with a mirror. It senses when someone moves close. The LivingShapes interactive mirror detects the outline of the person and switches off the OLEDs that are in the field of vision of the observer.

In this way, the light installation transforms into a mirror which immerses the viewer in an aura of OLED light. The mirror image is both shadow-free and very natural.
This mirror is quite ideal for five star hotel rooms or as a special accessory next to the powder room or hotel lobbies.
2. Controllability – Under this is a technology called Philips Antumbra. Designed with a magnetic field, Antumbra panels sense when there's a nearby body- triggering a backlight to welcome its users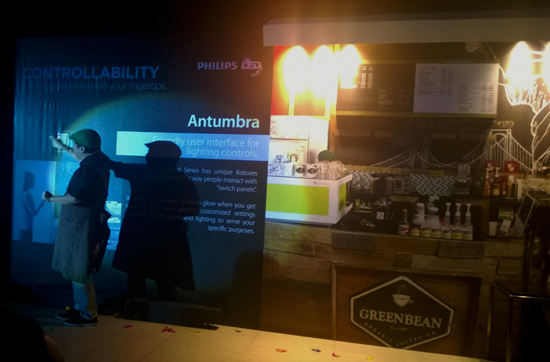 This innovative lighting solution is perfect for high-end residential units and commercial establishments that aim to achieve seamless style and sophistication. A perfect example is changing the mood of a coffee shop to make it look more romantic for couples. Watch the Philips Antumbra panels in this video below:
3. Alternative energy – Philips Mobile Solar LED lighting presents solutions that can instantly brighten the lives of Filipinos in off-grid areas and sites in the Philippines that have limited access to power.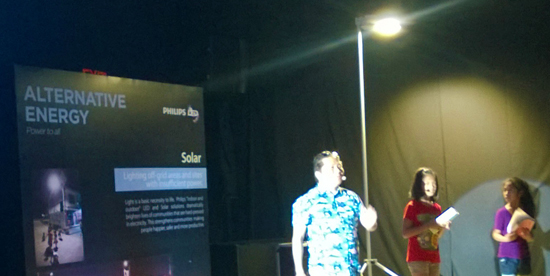 It has the potential to transform urban and rural life in areas of the world where the electricity grid is inaccessible or unreliable. I can see a great potential in local communities especially in disaster prone ares. Panama is one example where solar mobile solar LED lighting is used:
4. Connectivity – Wireless connectivity will revolutionize how people interact with lights. Philips Hue offers consumers intuitive technology in the palm of their hands through their smartphones. This innovation allows you to create and personalize light through an app to set the mood and feel of your living space.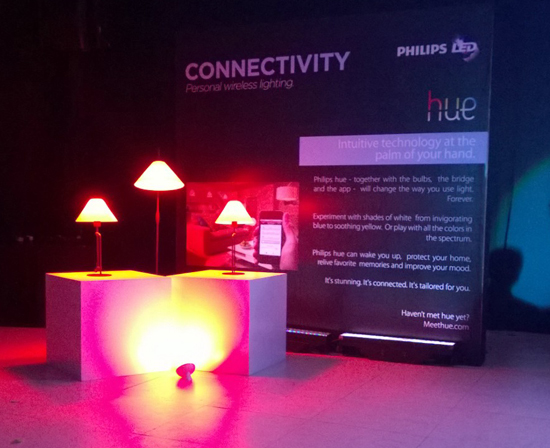 With the Philips Hue home lighting system, you can control every light in your house down to its color, saturation, and brightness—right from your phone. Watch the different ways to use light using Hue .
5. Dynamism – Philips Color Kinetics fuses the advantages of LEDs with state-of-the-art digital control technology which combines millions of colors and white light to be displayed without the inefficiency of traditional lighting.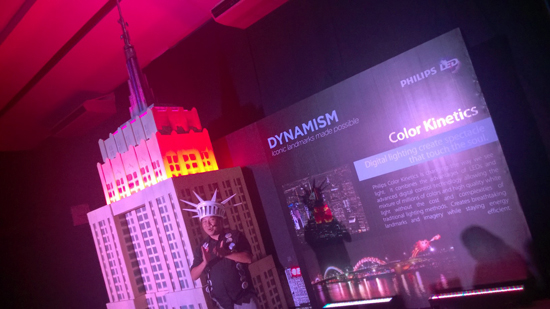 When the world's most famous Empire state building decided to modernize its iconic tower lights, they chose the industry's premier LED lighting provider to help them do it: Philips Color Kinetics. Extending from the building's 72nd floor to its mast, the tower lights change colors to recognize key milestones, events, charitable organizations, countries, and holidays throughout the world. You can watch a sample of the Halloween Light show during Halloween last year.
6. Materials integration- The Philips Soundlight Comfort Ceiling (SLCC) creates a synergy between light and sound while the Philips Luminous Textile Panels bring drab spaces to life with a rich combination of mult-colored LED modules within acoustic textile panels that soften the sound.
This is just so beautiful. Luminous textile panels bring spaces alive by delivering ambient lighting, dynamic content and optimal acoustic conditions. Combining Philips' ambient lighting with Kvadrat Soft Cells' expertise in controlling sound absorption the panels feature multi-coloured LEDs behind the front textile layer of a Kvadrat Soft Cells frame. Check out this video:
The Luminous textile panels are suitable for use as a building component and for post-fitting.
The future of lighting
Apart from energy efficiency and sustainability, these state-of-the-art innovation concepts pioneer new avenues in applications , particularly in art and design. I am particularly impressed with the Philips Mobile Solar LED lighting which is useful for us during the tyhoon season. These are also needed in the many off-grid areas and sites that have limited access to power. These solar LED lighting systems store energy from the sun during daytime so that they are able to provide illumination at night. These modules are also commonly used in street and road lighting.
These six innovation concepts gives us a glimpse of the future of lighting. Are you ready for it?