The wait is finally over as the Great Samsung Sale is here from July 1 – 31, 2016 . Great deals awaits  on Samsung devices with discounts up to Php 5000 off!
Take a look at these amazing smartphone deals that meet a wide range of budgets.
Experience the Galaxy with Samsung smartphones
Dare to Live Big with the Galaxy Note5
Get the cutting-edge and ultra-elegant Galaxy Note5, the best choice for those who need an extra productivity boost. Get this gadget for only P31,990 – P5,000 lower than its regular price.
It comes with a versatile S-Pen that lets you take down notes as you would with a pen, a superior camera, and a wide screen that makes multitasking and watching videos a true joy.
Rise above with Galaxy A5 (2016)
Rise above compromise with premium design and a powerful performance from the Galaxy A5 (2016). An exquisite combination of metal and glass that showcases a youthful and premium vibe, the Galaxy A5 (2016) can now be yours for P17,990 – P2,000 less than its former price.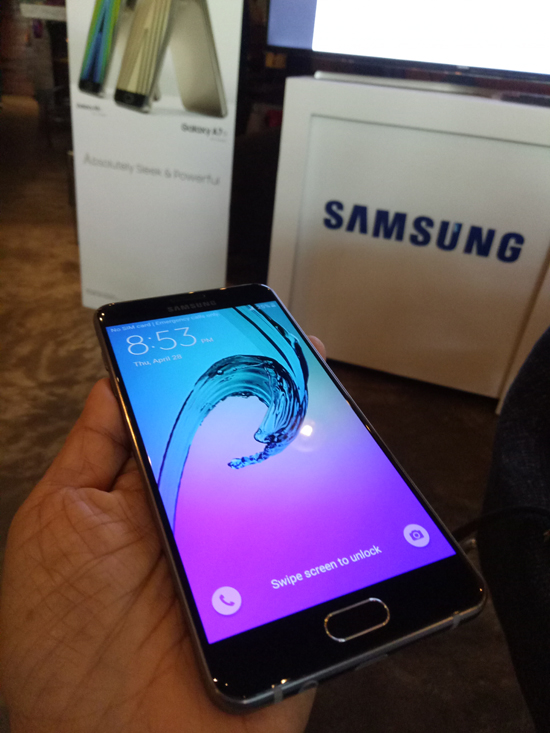 It features an Octacore Processor that delivers superior performance, and boasts of a 13MP rear and 5MP front camera, Optical Image Stabilization that can easily take clear and crisp photos and a Quick Launch feature that allows you to turn it on in just 0.7 seconds so you can capture moments as they happen. Even more, it has an expandable memory of up to 128GB, LTE dual SIM, and fast charging batteries for extended usage.
Enjoy more with Super AMOLED of the Galaxy J2
For an all-around smartphone with an enhanced performance and a vivid viewing experience, the Galaxy J2 makes a great choice. At P6,490, it packs a punch with its Super AMOLED Display for vivid viewing and seamless enjoyment of videos, games, and apps, while allowing you to stay connected at the same time.
Jump up to the next level with Galaxy J1 (2016) and Galaxy J1 mini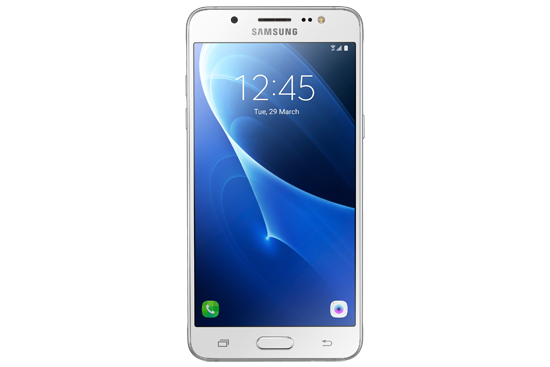 Stylishly built to fit in the palm of your hand, you can't go wrong with the Galaxy J1 (2016), now priced at just P4,990, or P500 off its regular price. It features a Super AMOLED Display for bright and vivid viewing and browsing, as well as an enhanced camera with a Quick Launch feature and F2.2 aperture.
If you're looking for a smartphone to cover all the essentials, then the Galaxy J1 mini is a great deal, with superior performance of Quad Core 1.2GHZ Processor, Ultra Power Saving mode, upgraded storage of 8GB internal memory and expandable up to 128GB. Priced at just P3,990 it even comes with a free flip wallet.
Carry your world around with Samsung tablets
Stunningly bright, incredibly light Galaxy Tab S2
Never leave anything behind with this solidly slim tablet that lets you get the most out of your screen. The Galaxy Tab S2's 4:3 ratio Super AMOLED display provides you with an ideal environment for watching videos and viewing documents on a bright, clear screen, wherever you may be.
Its exceptionally slim and light metal frame, paired with its LTE phone functionality, lets you carry your device around to stay connected. Get the Tab S2 for only P27,990 for the 9.7 inch model and P22,990 for the 8.0 inch model –
P2,000 off its regular prices.
Enjoy the great S-Pen with the Galaxy Tab A
For a sleek, modern feel, the Galaxy Tab A is eye catching. Measuring just 7.5 mm for unbeatable portability, it comes with an S-Pen that lets you write notes as you would use a pen, lets you enjoy the art of calligraphy and makes it very easy to drag and drop multiple files around.
Now going for only P14,990, or P1,000 off its regular price, it also boasts of full phone functionality, ensuring that you are always connected.
See why small is big with the Tab 3V
Enjoy unmatched portability with the Tab 3V. For a small tablet that gets things done, you can't go wrong with the Galaxy Tab 3V. Lightweight, it boasts of a 7" screen for maximum enjoyment, a 1.3GHz Quad Core processor for great performance, and a camera.
Get its 3G version for just P6,990 and the Wi-Fi counterpart for P5,990. It even comes bundled with a bumper case!
Grab your dream gadget with the best exclusive deals from July 1-31, 2016 at the Great Samsung Sale. The Great Samsung Sale runs in all Samsung Experience Stores and authorized dealers nationwide.