I was happy to know that I would get to try out the latest Microsoft office 365. The office version in my macbook is 2011 . Good thing Microsoft made Office 365 available to Mac users like me.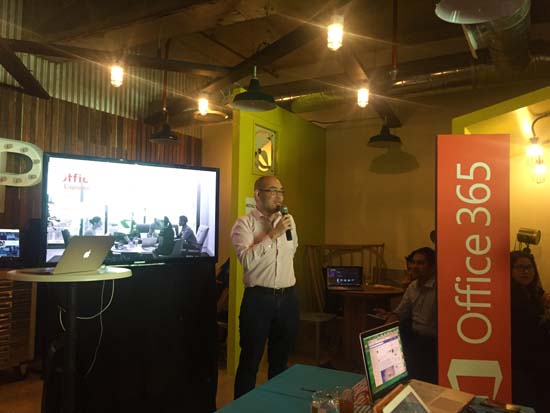 "Mac users are notoriously a creative and time-efficient breed," said Christian Lim, Office Marketing Business Group Lead for Microsoft Philippines.
I use powerpoint a lot for my presentation as resource speaker for social media, grief advocacy and parenting. At first, I was hesitant to have this new install because I still want to use my old files. I had nothing to worry because Microsoft tech guys were around to answer my questions. Office 365  Home was installed in my mac. For the installation, I just needed to make sure my macbook had the following specifications.
1) Available memory of 4 GB of RAM
2) Minimum of 6GB of available hard disk space. HFS + hard disk format (also known as Mac OS extended or HFS Plus).
3) The display resolution must be 1280 x 800 or higher resolution monitor.
4) The Operating System (OS) must be the latest version – Mac OS X version 10.10.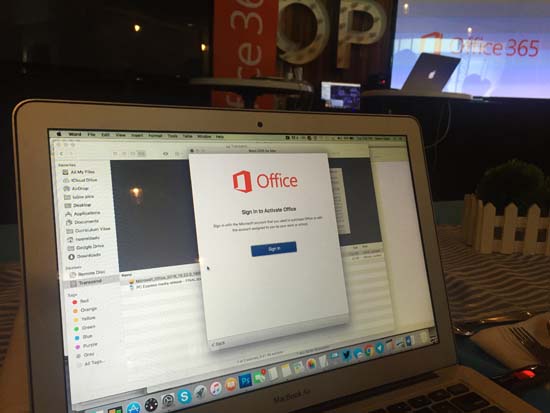 My Macbook is circa 2013 so I am sure the Office 365 would work out.  My skepticism went away when I saw that my old files worked. The best thing is Office 365 goes where I go, on all my devices. I get one terabyte of storage and 60 minutes of Skype calls (no local calls) every month.  .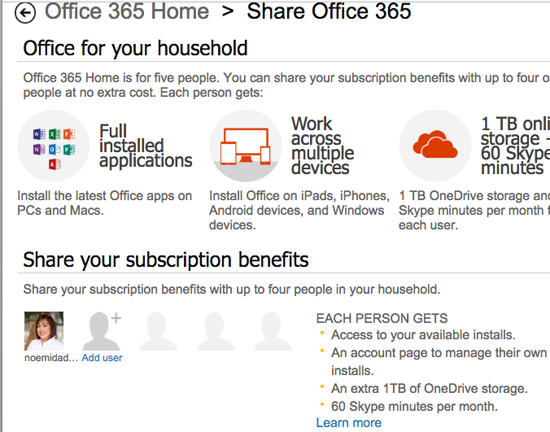 The best part (so there are many best parts) is Office 365 Home is for five people. You can share your subscription benefits with up to four other people at no extra cost. Each person gets:
1. Full installed applications
2. Install the latest Office apps on PCs and Macs.
3. Work across multiple devices
 Install Office on iPads, iPhones, Android devices, and Windows devices.
4.  1 TB OneDrive storage and 60 Skype minutes per month for each user.
With the usual work scenario of a Mac user playing out with them working at the office beating deadlines and punching through long hours, or at their home office working on personal accomplishments, Ilagan expresses her respect for their dynamic productivity practices. It is useful for a mobile worker like me when I don't often bring my macbook with me. I can easily access my files through the One Drive. Here is my dashboard.
I immediately activated my 60 minutes of Skype calls.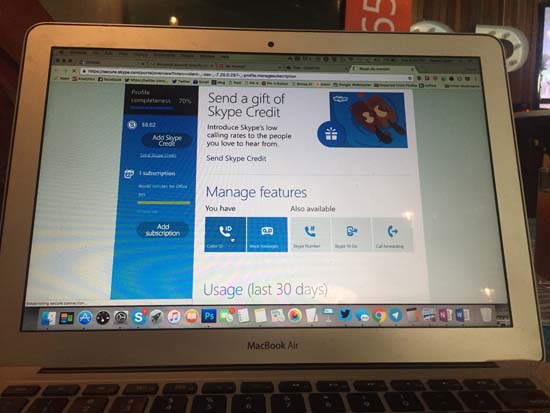 With the promise of an empowered system to do more, Office 365 for Mac also assures users the maintenance of the prestige and originality of their Mac devices through its software suite tailored only for the original Mac. The genuine workplace supplement fit for any busybody not only assures productivity but also champions security and safety better in a non-pirated system.
And availability won't have to be an issue since the suite is available in any Power Mac store as well as online through the Microsoft website and its partner affiliates such as Lazada.
"We don't believe in platform hindrances to productivity," Lim ends. "Doing more isn't a case isolated exclusively to Windows 10 users—as long as there is work to do and passions to fulfill, Microsoft will always provide fit solutions for anyone regardless of device patronage."
More exiting additions await the electric efficiency of any Mac device, to learn more about how Office 365 for Mac multiplies your productivity by dividing your work, just visit: https://products.office.com/en/mac/microsoft-office-for-mac.