The Samsung Galaxy Note 8.0 will be available by April 13 at an SRP of 23,990 pesos for the 16GB with 3G/Wifi. The Sun Cellular Network will sell the Wifi version with their 1699 plan.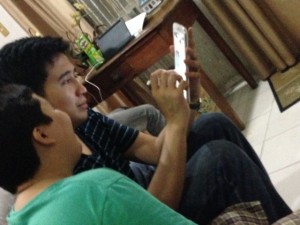 The first tablet I owned was an iPad in 2010. It wasn't actually mine. I bought it as a gift for my husband so he'd buy more ebooks rather than paper versions. Our house is already too cluttered with paperbacks that having ebooks is the solution to an orderly lifestyle. Those were exciting times since it was such a novelty to own one. Since then there have been a deluge of tablets in various sizes. It was also in 2010 that Samsung introduced the world's first 7″ portable size of tablet which gave better features than the ipad because of voice call capability.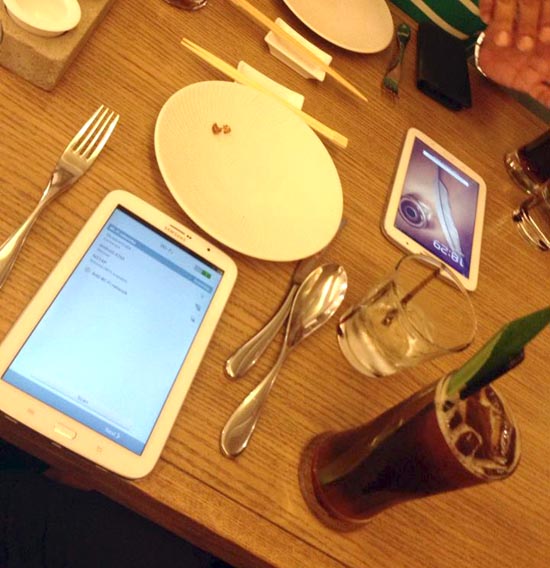 It is three years after and Samsung brings another first with its latest Samsung Galaxy Note 8.0. It will move you. In fact "it moves you". They say it is designed for the thinkers, the dreamers, the movers and shakers.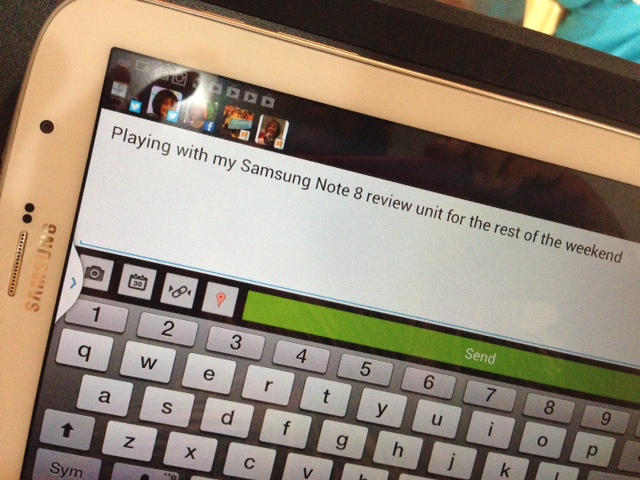 The Note 8.0 is the perfect canvas for one's creative expression. At the preview last week, bloggers and other media got to play with the nifty Note 8.0. I thought of my husband once again. Aside from being an avid reader, he is an artist who does some sketching as a hobby. Though his iPad is still very much around, I think the ability to unleash his creativity with the Note 8.0 is the selling factor. Of course, there is the portability and performance to consider which is a plus factor in the Note 8.0
This portable Note 8.0 has an S pen that delivers the ultimate multimedia experience, amazing expression tools and allows one to simultaneously do in one view even during the call. It is the innovation of the S Pen that is a unique feature of the Note 8.0 . I have seen the changes since I have used the S Pen in Note 1.0 in 2011.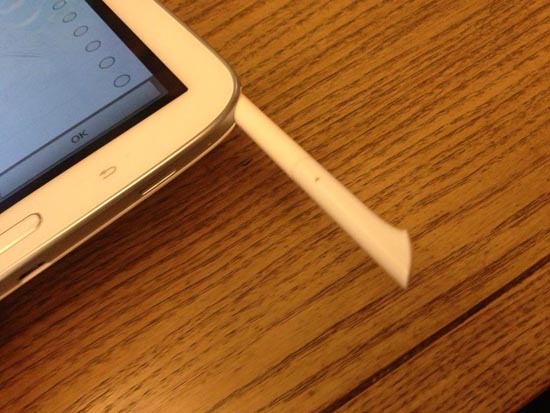 Let me just give you a quick tour of some of the many new features that I played around with during the press preview and as a review unit during the Holy Week.
Imagine the Samsung Note 8 as the on the go (TReND):Tablet, e-Reader , Note and Diary. I find having all four benefits extremely useful for my portable needs.
Tablet
As an active social media user, the portability of a gadget is always high on my list. The Note 8 is very light weighing just 345g (3G Version) with a diagonal screen size of 8 inches (210.8 X 135.9mm). Using wifi, the battery life with 4,600mAh power reached almost 12 hours with 20% battery power left. Imagine the combined features of the Samsung Galaxy Note 2.0 and the Galaxy Note 10.1.
It's not as bulky as my iPad that I can easily fit it inside my purple handbag. I like its light weight but I feel I need to grip it firmly since the plastic feels slippery. I inserted my current postpaid SMART micro-sim at the bottom part of the tablet.
e-Reader
Reading Mode transforms the GALAXY Note 8.0 into an e-Book reader. You can even turn it into a universal remote control with Smart Remote, to manage TVs, set-up boxes, DVD & Blu-ray players.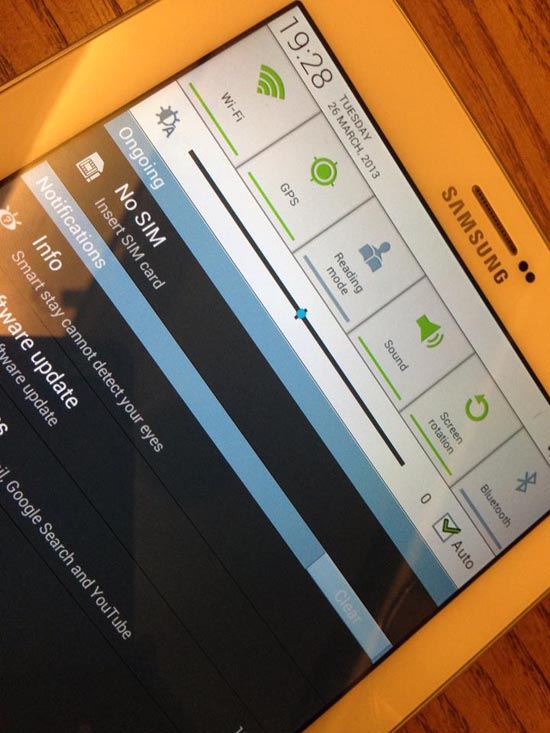 The e-reader is at its best because the Note 8.0 automatically calibrates itself to the optimal conditions for prolonged reading from reducing eye-strain to intelligently perceiving when the user is reading so the screen never turns off. Users can also personalize their e-reading experience be making memo. There is a reading mode that you can select by scrolling down the top menu.
You can even highlight the text like one would with pen highlighters. I noticed some of the free books from the Samsung are from VeePress.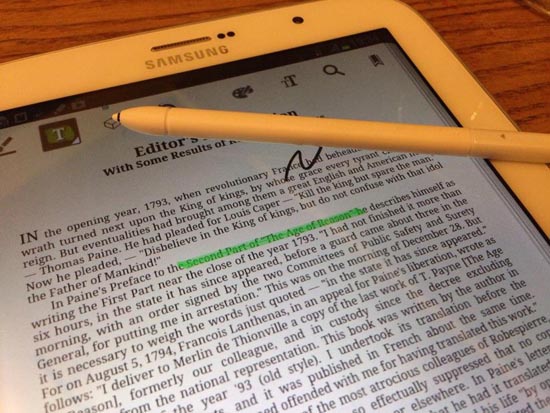 Note
Note 8.0 is capable of unlimited note-taking uses including Memo, Diary and Must-remember lists. There are S Note templates for Business, Education, Ideas and Lifestyle perfect for doodling or just bringing out creativity or ideas for a meeting.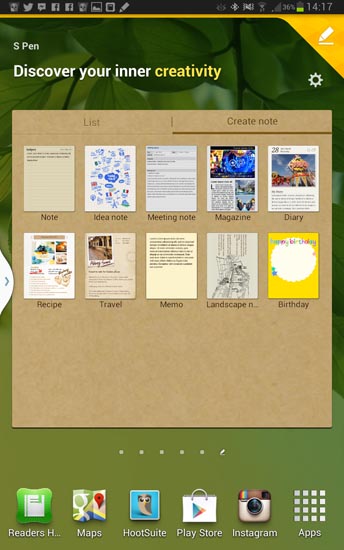 My sister enjoyed the S Note by sketching with the various pen types.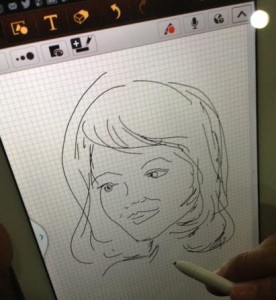 Speaking of the S pen, it is now quite advanced that you don't even have to touch the screen. With Air View, just put the S Pen slightly above the screen and hovering on it to see previews of videos, emails, photos and appointments on S Planner without opening the file or application in full.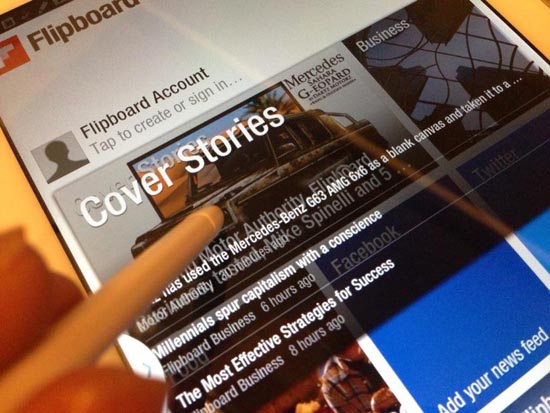 Flipboard developed a customized version of its application exclusively for Samsung that allows users to take the S Pen's hover feature and preview article headers beneath Flipboard's main screen tiles.
Awesome Note : The Diary
I really like the "Awesome Note" diary because everything is in one place. The GALAXY Note 8.0 will replace your conventional diary or planners into one portable device. The To-do list, travel journal and idea apps that were strewn all over my iPad is now in one place. Practical S Note templates and S Planner feature help to manage everyday tasks, including meeting notes, to-do lists and even personal diary entries.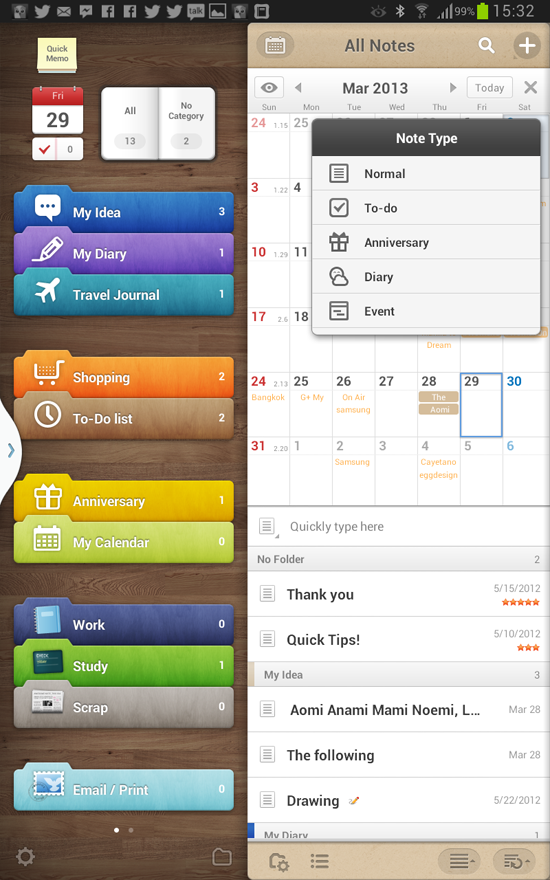 What is noticeable in the S Pen is the enhanced precision with the Handwriting-to-Text conversion and advanced Productivity Tools that support formula and shape recognition. This S Pen is quite a huge improvement over the S Pen in my Note 1.0. Cursive handwriting has never been accurate when converted to text.
Expression tools
The Paper Artist app makes me feel I am a real artist. With a snap of the camera, one can change the photo to create stunning drawings, paintings, and illustrations.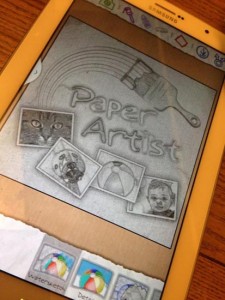 Take a look at how I "painted" my friend, Jane as she shows off the Samsung Note 8.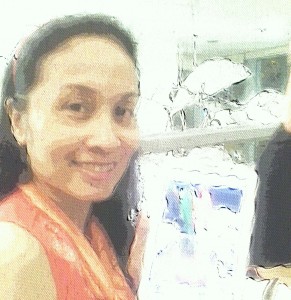 My kitty cat looks like I painted her image in a canvas.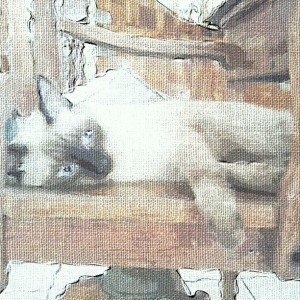 Another neat feature is the Photo Note where you can also scribble using the S Pen on the back of the digital photo to label it just like in the good old days.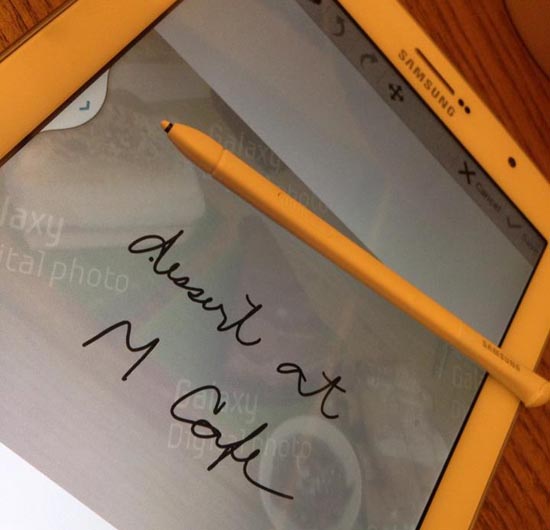 Main Camera
This is the shot I took using the 5 Megapixel Camera at the rear. The front camera is 1.3 megapixel.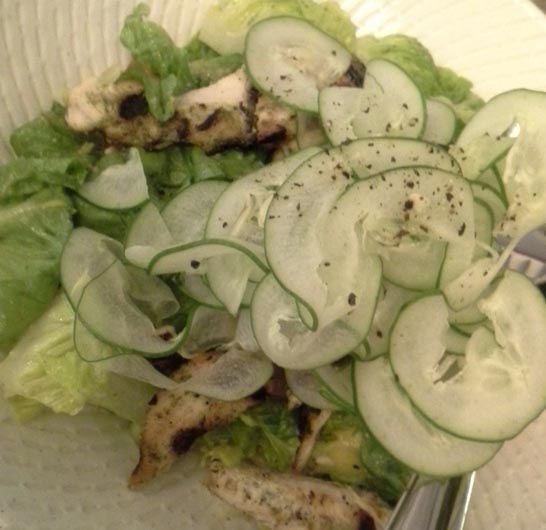 There are still so many features I have to test such as the "Call and More in one view" where users can multitask while they are talking on the phone. You can access some applications while still on the phone.
The Samsung Galaxy Note 8.0 is the tablet I will recommend to anyone that needs to scribble their thought, sketch out a concept, organize ideas and express creativity wherever inspiration may strike.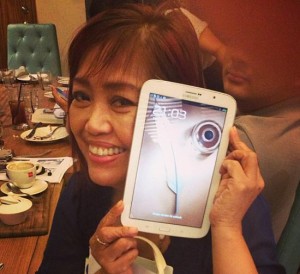 It fits well in my hand reading at my coffee shop, giving a presentation, or enjoying youtube clips in bed. It looks like my hubby will soon be a proud owner of this Galaxy Note 8.0
Read other Samsung Note 8.0 reviews:
Yugatech: Samsung Galaxy Note 8.0 Review
The Samsung Galaxy Note 8.0 will be available by April 13 at an SRP of 23,990 pesos for the 16GB with 3G/Wifi. The Sun Cellular Network will sell the Wifi version with their 1699 plan.
GALAXY Note 8.0 Product Specifications
Network

HSPA+ 21Mbps 850/900/1900/2100

Processor

1.6GHz A9 quad-core processor

Display

8" WXGA (1280×800, 189 ppi) TFT

OS

Android 4.1.2 (Jellybean)

Camera

Main(Rear): 5 Megapixel Camera
Sub(Front): 1.3 Megapixel Camera

Video

Codec: MPEG4, H.263, H.264, WMV, DivX, (1080p Full HD video @ 30fps)

Audio

Codec: MP3, AAC, AAC+, eAAC+, WMA, AC3, FLAC3.5mm Ear Jack, Stereo Speaker

S Pen Optimized Features

S Pen Experience- S Note, S Planner, Email with hand-writing integration- Quick Command, Easy Clip, Photo Note, Paper Artist
Air View
Popup Note, Popup Video
Shape Match, Formula Match, Idea Sketch

Sharing Features

Samsung AllShare PlaySamsung AllShare Cast(WiFi Display) – Mirroring & ExtensionSamsung AllShare Framework

Content Features & Services

Samsung Apps
Samsung Kies /Samsung Kies Air
Samsung TouchWiz / Samsung L!ve Panel
Samsung Hub- Game Hub
Samsung ChatOn mobile communication service (version 2.0)
Smart Stay, Direct Call
Google Search, Google Maps, Gmail, Google LatitudeGoogle Play Store, Google Play Books, Google Play MoviesGoogle Plus, YouTube, Google Talk,Google Places, Google Navigation, Google Downloads
Awesome Note
Flipboard

GPS

A-GPS + GLONASS (3G Version)

Connectivity

Wi-Fi 802.11 a/b/g/n (2.4 & 5 GHz), Wi-Fi Direct, AllShareCast, BT4.0, USB2.0

Sensor

Accelerometer, Digital Compass, Proximity

Memory

2GB (RAM), 16GB

microSD (up to 64GB)

Dimension

210.8 X 135.9mm, 345g (3G Version)

Battery

Standard battery, Li-ion 4,600mAh