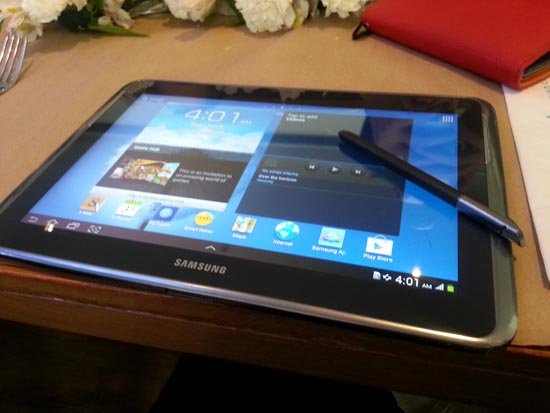 In probably just two weeks, I have been attending mostly Samsung events. So forgive me for another Samsung post. But this should interest you.
Tomorrow , Saturday, the Samsung Galaxy Note 10.1 will launch at the Rockwell Powerplant . The SRP is 32,990 pesos but they will offer 2,000 pesos discount just for tomorrow's launch.
What is in store in the Samsung Galaxy Note 10.1?
The Samsung Galaxy Note 10.1 offers both the power and portability of a notebook PC married with the creative tools used by most digital artists. The 1.4GHz Quad Core processor combined with 2GB RAM enables the Galaxy Note 10.1 to be, to date, the only truly multi-tasking device.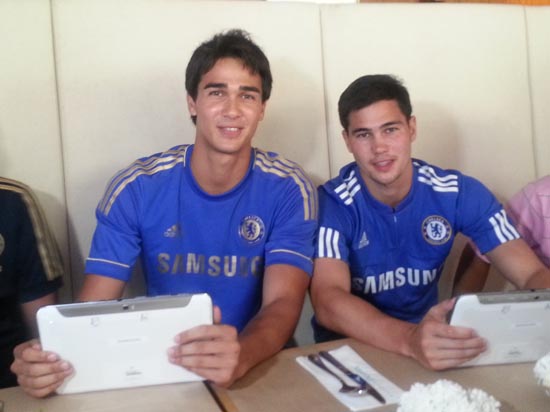 Multi screen capability
I just love the MULTI SCREEN capability , allowing me to split the screen between different apps and programs at the same time. I can doodle on the S-note while watching or listening to youtube videos. POP UP PLAY lets you watch videos while doing other tasks on your tablet. And, with the pop-up screen now able to be sized to the user's desire, the multi-tasking experience is truly amazing. SMART STAY guarantees that the Galaxy Note 10.1 won't go to sleep as long as it senses that your eyes are still on it's screen.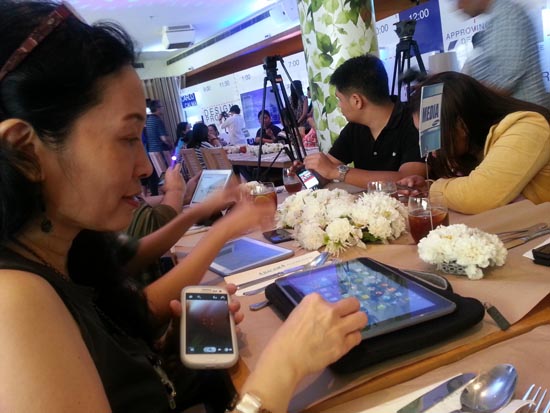 The S-Pen
Artists, designers and web developers will find that drawing will come so much easier with the accompanying S-PEN . I tried it and quite easy to use. It is light and thin, pressure sensitive and pinpoint accurate, giving me the feel and ease of a regular pen. It comes with a rubber tip which gives it a natural writing experience much like a regular pen and paper.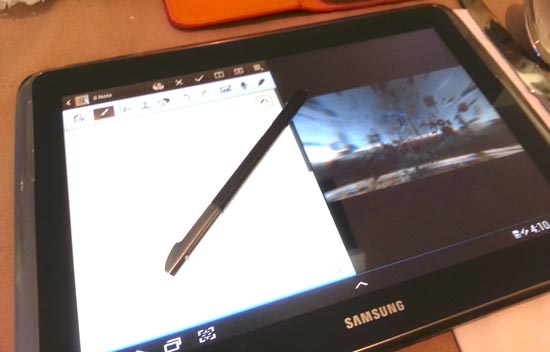 S NOTE integrates three great features: SHAPE MATCH, WORD MATCH and FORMULA MATCH. Now you can write and draw while having the Galaxy Note 10.1 make the necessary corrections. No more squiggly lines! Your digital handwriting will be as clear and precise as if it was type-written on paper.
S NOTE also offers the complete digital publishing experience. Choose from a wide range of pre-made templates or create your own! From magazine layouts, to webpages, and even video-recorded diaries, you can design and shape the look of your project the way you want it to appear.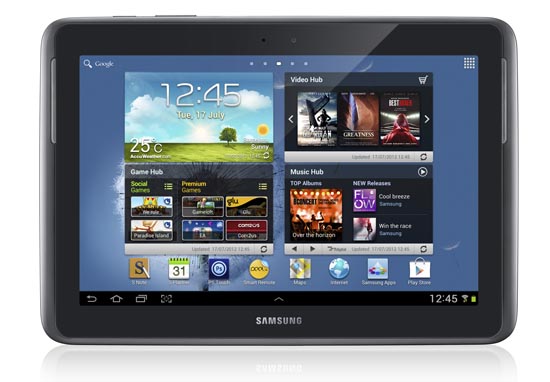 Comes with Adobe Photoshop touch
Digital artists will love the ADOBE PHOTOSHOP TOUCH. You can experiment with lines and colors, and sync your creations to the cloud storage of DROP BOX, up to 50GB of online storage which you can easily share with others. With ALLSHARE PLAY & CAST you can even send or stream your images, music, and videos to other tablets, laptops, and TVs.
Colors are in pearl white and pearl black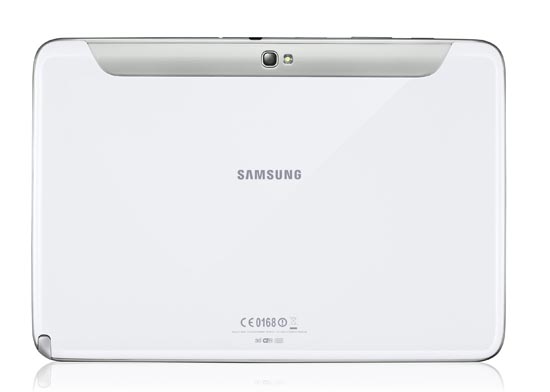 The Samsung Galaxy Note 10.1 is equipped with a 10.1" screen with crystal clear 1080p Full HD Playback. It features an ultra-fast HSPA+ data speed and Wi-Fi Channel Bonding technology (allows for double wifi speeds).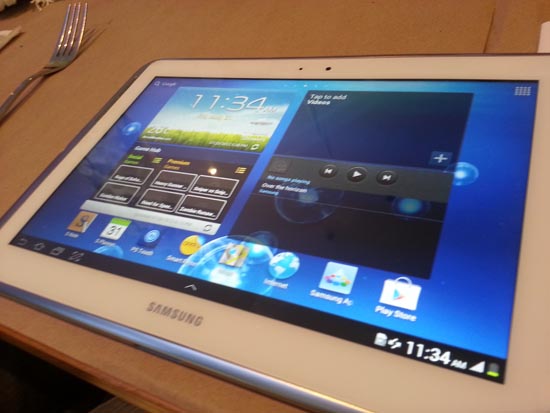 The galaxy Note 10.1 offers innovations that surprise and delight and one that encourages creativity and enable productivity.