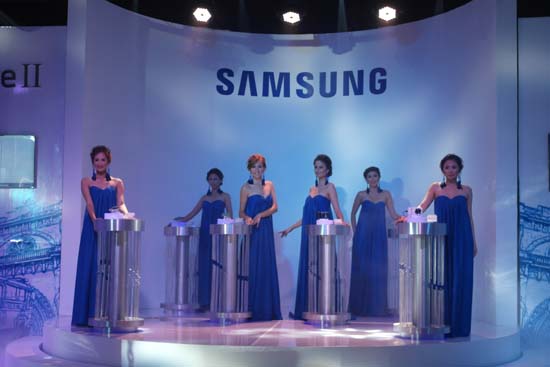 My Samsung Galaxy Note is just 10 months old and I love it. Now I am torn because Samsung released a new Samsung GALAXY Note II that enables unique experiences in personalized and expressive content creation; making it the ultimate smartphone for on-the-go creativity.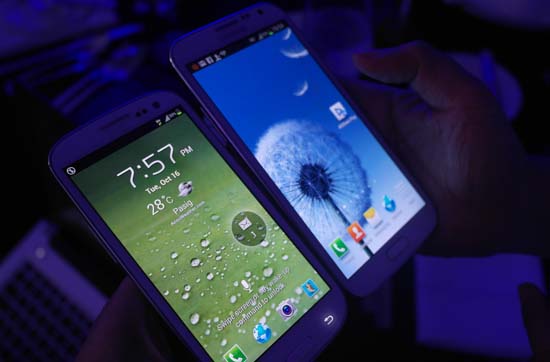 Long battery life
I compared my Note to Art Samaniego's Galaxy Note II and indeed it is much taller and slimmer. There are many features to love with the new Galaxy. First of all is the battery life thanks to a 3,100mAh battery. Art showed me that battery life can reach over 24 hours up to 48 hours. Though I love my Note, battery life is just 6 hours when I use the mobile 3 G. Art told me the iPhone 5 runs only for 12 hours or at least half of the Samsung Galaxy Note.
For a power mobile user, I am sold. I want to buy one during the official launch on October 20 .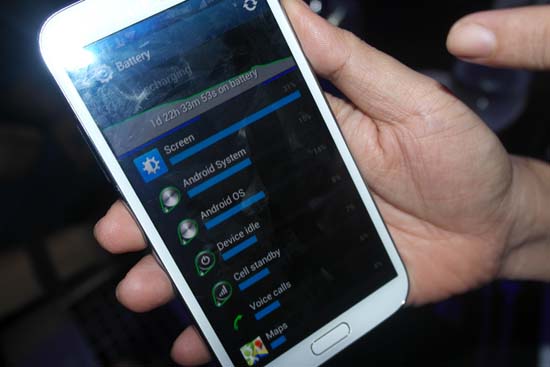 Of course the Note II gives more features such as Powering content creation, sharing and multitasking capabilities. The hardware consists of a mighty 1.6GHz Quad-Core processor and HSPA Plus connectivity delivers easy multitasking, lightning-fast screen transitions, powerful browser performance, and minimal app load time. The GALAXY Note II is powered by Android™ 4.1, Jelly Bean OS. This brings stunning graphical capabilities and an upgraded Google Now service, including new features such as contextual search to the GALAXY Note II. The phone comes with 16GB internal memory and a microSD slot (up to 32gb).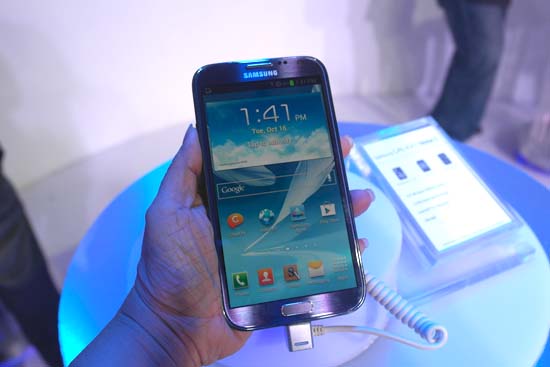 True multitasking

Another cool feature is the PC-like multi-tasking, users which can launch multiple windows on one screen. Users don't need to close applications to launch new ones. When users are completing a task in one application, they can immediately load another application on the screen. Multiple applications are stacked on the screen like multiple windows and users can easily switch among applications. It lets them flip from task to task very quickly, but it doesn't clutter up the rest of the display, providing users with quick and easy multitasking.
There is also the feature called Popup Video extends the concept of 'Pop up play.' While watching a video, with the touch of a button, the video will become a floating window on the display. The video will continue to play and it can be resized and repositioned to any part of the GALAXY Note II's screen. This versatility means that users are free to load other applications beneath it to send SMS, browse online,chat with friends or plan a day.
Best Face.
Another feature I discovered in Tuesday's launch is the Best Face. I can be so vain in photos taken of me that I make sure I look good at the final output. Best Face allows users to choose the most preferred face of each person from group portrait photos. The GALAXY Note II comes with an 8 Megapixel rear-facing and 1.9 megapixel front-facing camera with HD video recording.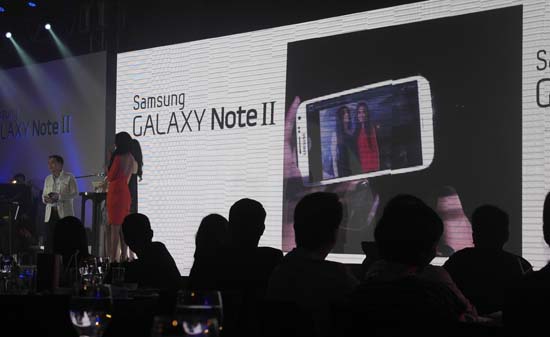 The Best Face was experimented on two beauty queens: Shamcey Supsup and Vanessa Raf . I was floored by this unique feature.
Advanced S Pen & S Note usage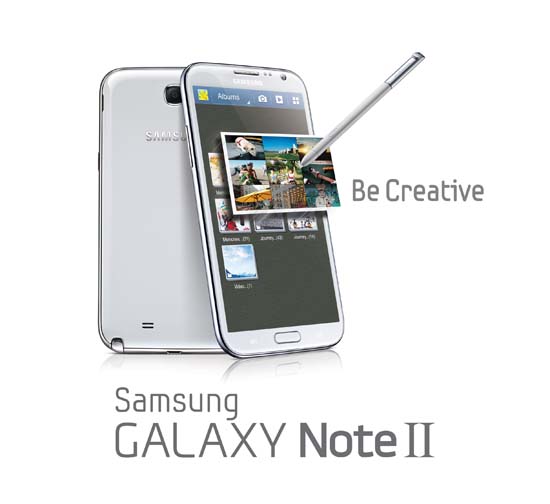 The new S Pen is longer, thicker and ergonomically designed for the perfect grip. The pen of the Old note was quite thin and hard to grip. This new pen gives a more precise, comfortable and natural writing experience. It also has fully integrated features and applications that make everyday tasks more intuitive and easy.
Air View allows users to hover with the S Pen over an email, S Planner, image gallery, or video to preview the content without having to open it. This feature gives users quick access to search and view more information in detail without screen transitions.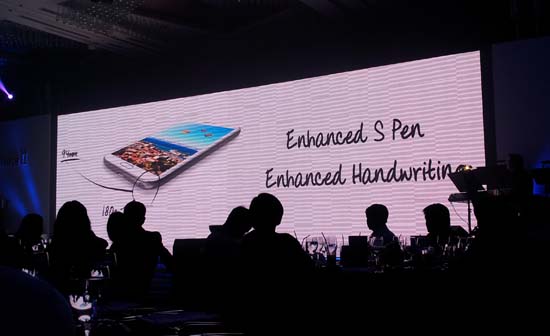 The S Pen's advanced features also provide enhanced capabilities to capture ideas and inspirations instantly and to combine handwriting with any digital content directly on the screen. By simply pressing the dedicated S Pen button, the S Pen magically recognizes that users want to clip or edit the selected content on the screen. The Easy Clip feature, allows users to instantly outline and crop any content on the screen in any shape to save, share or paste. Once done cropping the image, users can freely edit the cropped content through coloring, shading, or their own personal handwriting. It is quick and easy.
Excited to own the new Galaxy Note II?
Color options are available in Ceramic White or Titanium Gray . Watch out as Samsung GALAXY Note II is set to launch in October 20 at the SM Mall of Asia.