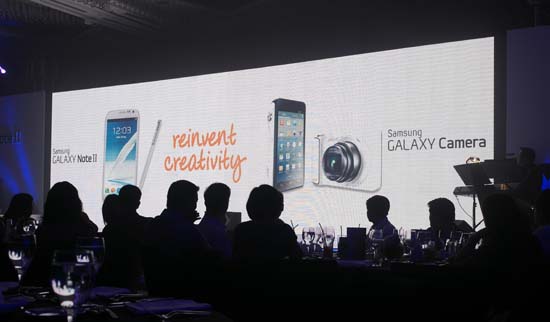 At the launch of Samsung Galaxy Note 2, another product was also introduced: The GALAXY Camera. This new device combines its camera capabilities with Android™ 4.1 Jelly Bean and wireless network connectivity, letting users shoot, edit and share images easily anywhere, at any time.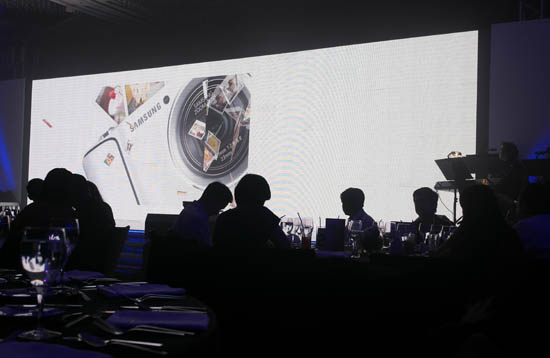 The GALAXY Camera makes outstanding photography on the go. Users never again have to sacrifice picture quality if they want to edit and share their photos instantly. It easily outperforms any smartphone camera. The GALAXY Camera, boasting a 21x super long optical zoom lens and a super-bright 16M BSI CMOS sensor, delivers pictures in brilliant quality. The device also features 'Smart Pro' technology, a series of modes that make professional-looking photography easy for anyone to achieve. What truly revolutionizes this photography experience is Android™ 4.1 Jelly Bean and wireless connectivity, which opens up the device to applications for photo-editing, instant sharing, and much more. Users will experience all of GALAXY Camera's great features on a market-leading HD Super Clear LCD.
Shoot stunning quality images
The GALAXY Camera's 'Smart Pro' feature makes it easy to recreate advanced photographic setups in just a few simple steps for stunning artistic results. Using the easy-to-navigate menu system, users can choose from a series of preset scenario options which will automatically adjust the camera's settings in order to capture the perfect photo.
The GALAXY Camera's 21x optical zoom can be controlled by either button or touchscreen, rendering long-distance pictures in a quality that users will be proud to share, while OIS ensures that images stay clear and crisp. The camera's 16 Megapixel 1/2.3" BSI CMOS sensor captures images in brilliant color and resolution, while the 23mm aperture lens delivers impressive wide-angle shots incomparable to smartphone pictures.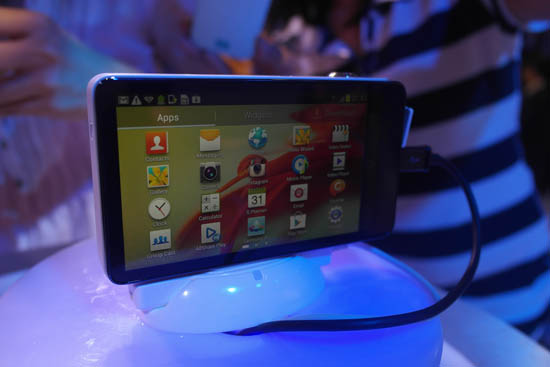 Edit and perfect images on your device
The GALAXY Camera includes a comprehensive set of 35 powerful photo editing features through the 'Photo Wizard', allowing users to make professional quality edits on the go. The new features take advantage of the ultrafast quad-core processor and HD Super Clear LCD, giving access to a feature like Auto Face Calibration so edits can be made in precise detail and with ease. The 'Movie Wizard' also allows users to create and edit expert-quality videos easily from the touch screen.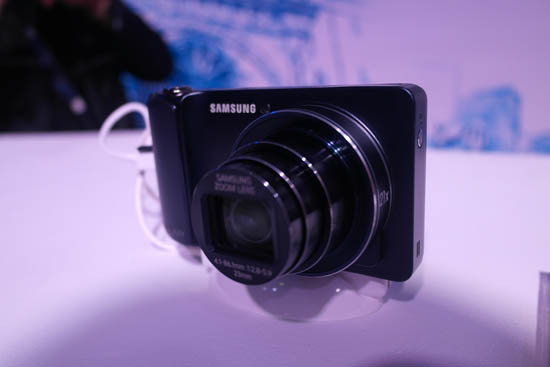 The GALAXY Camera also features 'Smart Content Manager', an innovative on-device organization tool which intelligently creates folders, tags faces, and even suggests which pictures to delete when they don't come out as desired. Thanks to the combination of wireless connectivity and Android™ 4.1 Jelly Bean OS, the internet capabilities of the GALAXY Camera are equal to those of the latest smartphone so that users can get even more enjoyment out of their device. In addition to the pre-installed applications from Samsung, users can browse the web and enjoy any applications from Google Play or Samsung Apps stores. If users are not sure which app to download, 'S Suggest' will help them recommend a new photo editing app or fun game to download.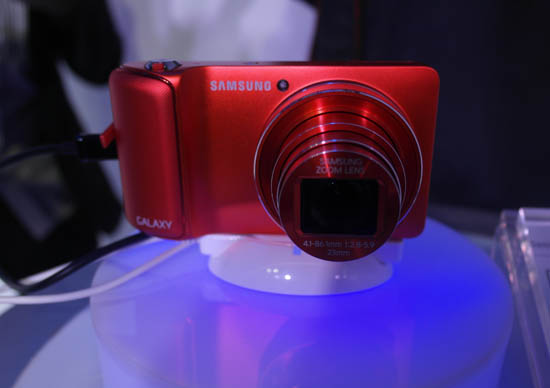 Share your images anywhere, anytime
The camera's convenient 'Auto Cloud Backup' feature will automatically upload your photos in real-time to Cloud to auto save to your photo library without PC connection. The Galaxy Camera's Share Shot feature also allows users to share photos with other WIFI Direct enabled devices within range effortlessly. The new connection to 3G (via SIM Slot) & WIFI, allows photo sharing and browsing anytime, anywhere. The Galaxy Camera is currently the only digital imaging device that is powered with various connection features like WIFI, Bluetooth, WIFI Direct, AllShare Cast and a 3G SIM. Connectivity is supported by a 1.4GHz Quad-Core Processor that enables fast web-browsing and multi-tasking, as well as high speed image processing without a significant impact on battery life.
The Samsung Galaxy Camera will be available in the Philippine Market by November, 2012 and will come in two colors: Black and White.