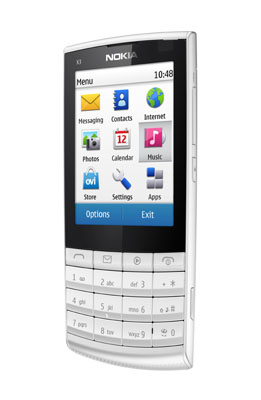 As part of their continuing goal to provide users with innovative mobile phones, Nokia just unveiled the incredibly slim Nokia X3 Touch and Type. This gorgeous device combines the best of both worlds – a touch screen and a traditional 12-button phone keypad. This allows users to enjoy the familiarity of a typical mobile keypad and the convenience of just tapping on the colored touch screen.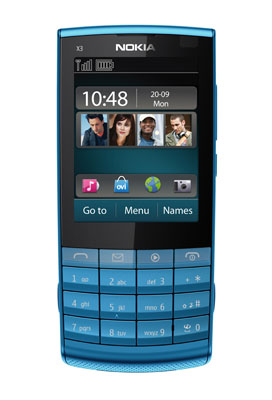 Even though the Nokia X3 is one of the slimmest Nokia phones created at 9.6mm thin, it's jam-packed with features like 3G, WLAN, a music player, and FM radio. Its 5 megapixel camera has a 4x digital zoom, allowing for crisp, clear still and video images. The X3 also has dedicated music and messaging keys for instant access to your inbox, music files, and social media applications. Aside from Ovi Mail, your favorite email and chat clients can be pushed directly to the phone through Nokia Messaging. And in some markets, the X3 will be available with Ovi Music Unlimited, allowing you to access a virtually limitless range of the latest hit music that can be stored on the available 16GB memory card.
Finally, the X3 is also one of Nokia's most affordable phones. Philippine suggested retail price is unavailable yet, but it will sell for around EUR 125.
For a full list of features for the Nokia X3, visit http://www.nokia.com/press.