Nokia N8 Preorder Website is LIVE! J Preordering for the new Nokia N8 starts today. The suggested retail price is Php23,699 —
Go here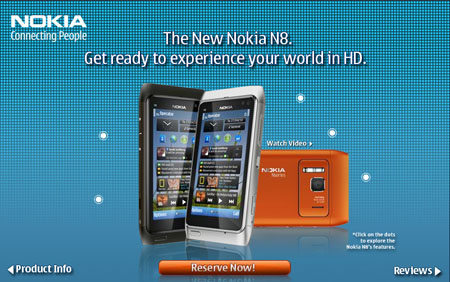 About the Nokia N8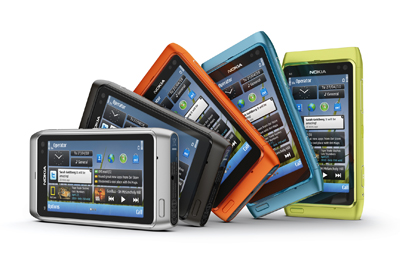 The Nokia N8 was showed for the first time in front of 150 media personnel and trade analysts in Singapore. This device is Nokia's latest smartphone, created to make it easier for users to enjoy social networks, on-demand TV web programs, and Ovi Apps. Yes, you can actually access web TV services that delivers programs from channels like CNN, National Geographic, and E! Entertainment. Nokia also collaborated with local content providers to bring Web TV to the N8 when the phone hits the stores in Singapore and Malaysia.
Navigating is a breeze because the Nokia N8 supports gestures like pinch-zoom and flick scrolling. It also lets you use personalizable home screens that can be customized with apps from the Ovi Store. It runs on Symbian 3 and is the first device to have Qt, a software development environment that makes it easier to build applications and deploy them across Symbian and other platforms.
Another notable feature is the 12-megapixel Carl Zeiss optics and Xenon flash, which guarantees high-quality pictures in low light. The Nokia N8 also lets you record HD videos and edit them with an intuitive built-in editing program. You can also use the device to enjoy HD quality video with Dolby Digital Plus surround sound if you plug it into your home theater system.