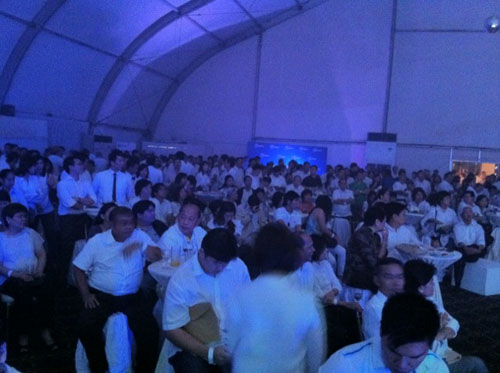 Don't you just love it when the businesses you've patronized for years reward you for being a loyal customers? On October 6, Globe held a huge party for their pioneer subscribers at the NBC Tent in Fort Bonifacio. These early customers are called the Lucky 0917 – Globe users who have subscribed to the service as early as 1994! Too bad I subscribed only in April `1999.
For the past 16 years, Globe has been the pioneer of many mobile communication features. They provided the Philippines' first SMS service, the first exclusive membership called Gold Platinum, the first customizable postpaid plans, and recently, the largest and most comprehensive rewards program in the industry. The Lucky 0917 party was just one of many perks for Globe's long-time subscribers.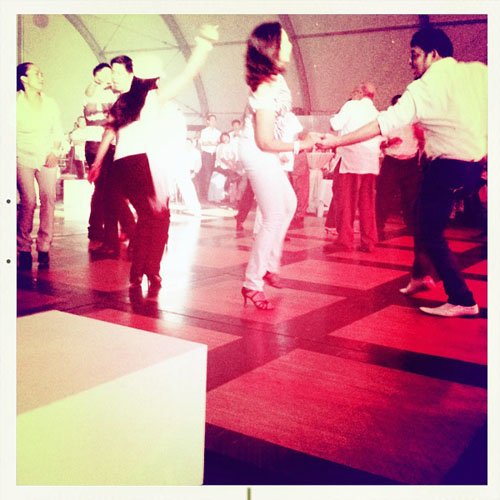 But Globe had more than just good food, great music, and a fancy party for their pioneer subscribers. As a form of thanks from Globe, around 1,700 plus 0917 subscribers got the chance to win one of 200 limited edition BlackBerry Bold 9700 handsets in snow white. This particular model and design is so limited edition, it won't even be for sale in the Philippines.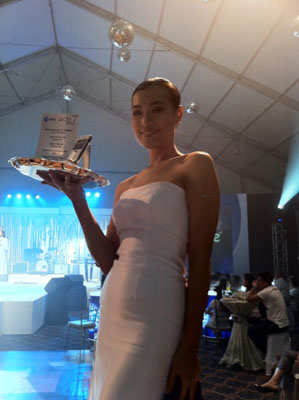 For those who aren't familiar with the device, the BlackBerry Bold 9700 is the latest from RIM. This top-notch smartphone has amazing features like a WiFi, Bluetooth, HSDPA, a crisp screen, and long battery life. When used with Globe's incredibly fast surfing capabilities and the many perks that come with being a Globe user, this handy device will definitely meet the needs of all users and their multi-faceted lifestyles. And once you see how gorgeous it is in person, you're going to wish you had been a Globe subscriber in 1994.