Watch this awesome Light show:
Tonight was party time at Bonifacio High Street Amphitheater as Nokia launched their latest smartphones. I didn't expect it to be that grand and found myself wondering what I was doing here with the young ones. Prett y soon, I found myself enjoying the music until it was time for me to see the view from the second floor where the media were stationed.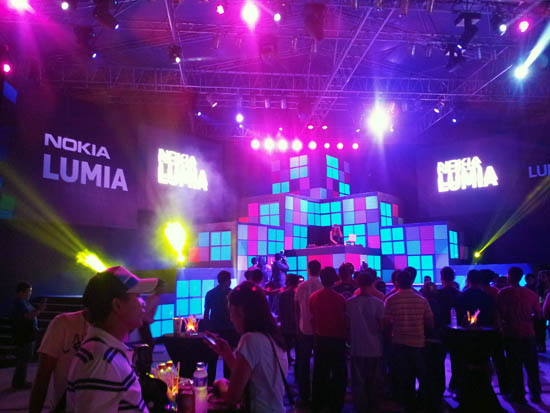 When I first got hold of the Nokia Lumia 610 a few weeks back, I really liked it. It is ideal for someone who is active in social networks. The speed of uploading to facebook and Twitter is faster than my iPhone and Samsung note. I can say the Lumia phones are ideal for socially active users who want to share amazing experiences in their social networks.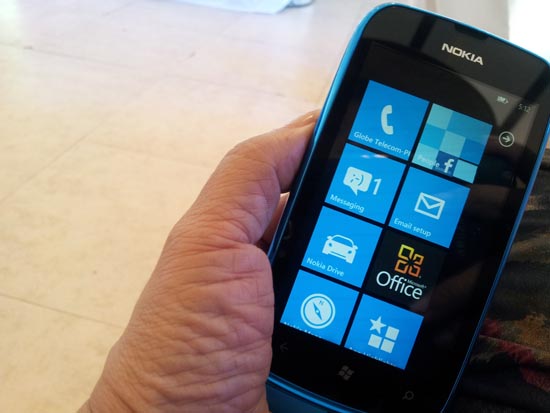 What's more, the Lumia phones are also incorporated with Microsoft Office, which means you can access, edit and view documents whenever the need arises. These award-winning phones also have instant access to email and social networks like Facebook and Twitter, providing you the luxury to stay in touch with your family and friends. You can stay connected with them and share fun events with them too. Since these phones are equipped with world-class Carl Zeiss optics, you can capture clear images of interesting activities and instantly upload them to your social networking accounts for all your friends to see.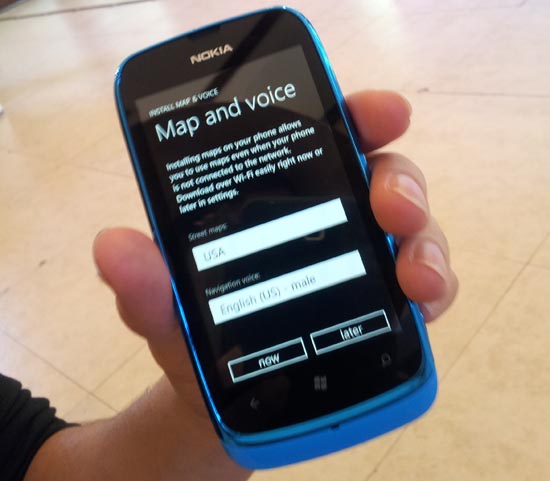 The Nokia Lumia smartphones also boasts of signature Nokia experiences like Nokia Maps and Nokia Drive, which gives you free turn-by-turn navigation. There are many apps for download from the Windows Phone Marketplace like MMDA for traffic updates, What's App for cross-platform chatting with your friends on other smartphone brands, and Sound Hound for instant music search and discovery.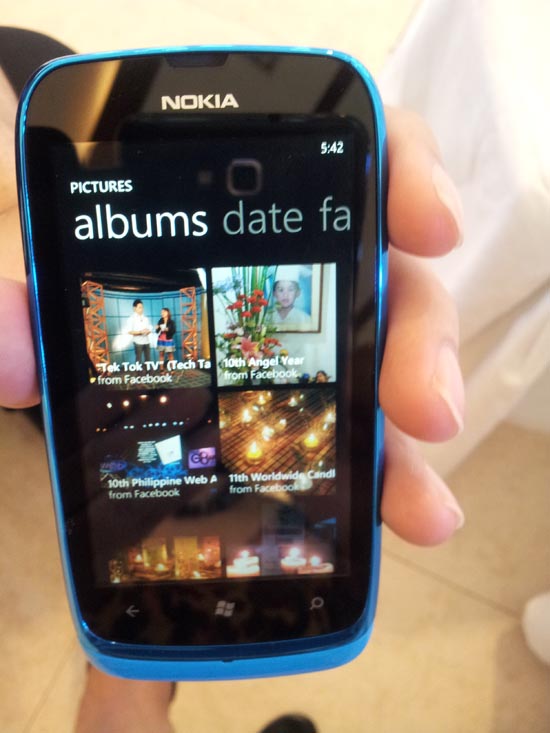 Prices of the Nokia Lumia
Nokia Lumia 610– SRP is 10,980 pesos (Colors white, magenta, cyan and black)
Nokia Lumia 800 – SRP of 23, 500 pesos (Lumia 800 is available to Globe Subscribers, free at Unli Surf Plan 1799)
Nokia Lumia 710– Exclusively available with Smart Postpaid Data Plan 1000
The Nokia Lumia 610 and Nokia Lumia 800 is available at select Nokia stores and retail outlets nationwide. The Nokia Lumia 900 is sent to arrive in the Philippines on June 2012.
Watch this video of the most affordable Nokia Lumia 610
And the video of the White Nokia Lumia 900
Join the Nokia Lumia- PAL travel promo
There is an ongoing promo with the cooperation of Nokia, Microsoft and Philippine Airlines. All you need is a Nokia Lumia Smartphone to get a chance to win unlimited Pal Flights.
To join:
1. Simply be an owner of any model of Nokia Lumia smartphone. If you don't have, just buy one from May 18 to June 15, 2012 at participating select Nokia, Globe, Smart stores and retail outlets nationwide.
2. Retrieve its IMEI number by typing #*06# on your homescreen.
3. Text I CAN < IMEI >/ < FULL NAME > /< ADDRESS > and send to 2960 for Globe and Smart subscribers.
This will serve as your entry to the grand electronic raffle draw on June 17, 2012 where 100 lucky Nokia Lumia users will win unlimited roundtrip PAL flights. Winner will be able to travel to top local destinations such as Legaspi, Kalibo, Cebu, Tagbilaran, Davao and Puerto Princessa for one month from July 1,2012 to July 1, 2013.
Here are some photos of the launch:
The rains nearly ruined a wonderful event but I was optimistic it will go away and it did.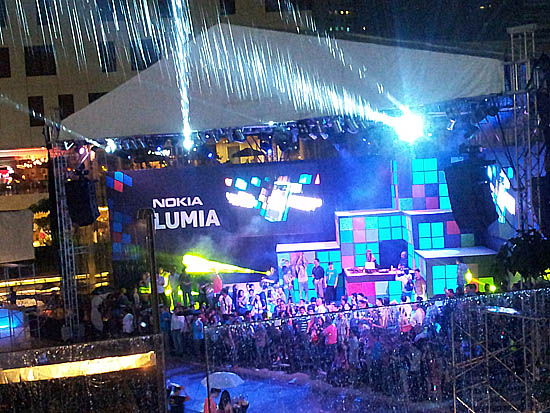 Unfortunately, I did not win the raffle that night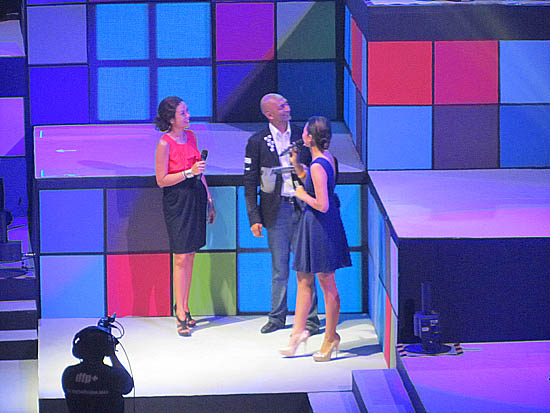 And the music started to rock the night away .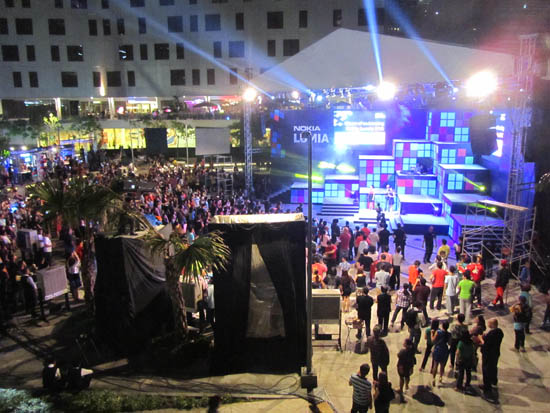 I enjoyed the music and stayed a bit until after the awesome video was shown on the walls of the buildings beside the amphitheater.