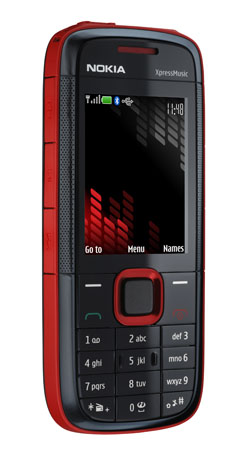 Recessionistas and smart consumers are looking for gadgets that can give them more for their money. But just because you're being thrifty, doesn't mean that music lovers have to contend with a mobile phone without music features.
Nokia just released the Nokia 5130 XpressMusic, the most affordable music phone to date. With dedicated music keys, a 1GB microSD memory card that allows you to keep 750 songs, 20 hours of music enjoyment, standby time of up to 12 days, and talk time up to 6 hours, the Nokia 5130 XpressMusic phone is definitely music to the ears. Other features include a stereo FM radio, a 3.5mm AV connector, a 2 megapixel camera, Internet access through EDGE and GPRS, and access to 100 downloads from Universal Music.
Suggested retail price is P6,700. Head to the nearest Nokia store and authorized dealers to grab your own Nokia 5130 XpressMusic phone!