Christmas is only a little over a month away, but it's never too early to start thinking about what presents to get for your loved ones and friends. The great thing about consumer electronics these days is that there are so many gadgets designed for all sorts of lifestyles, it's really easy to find something that will suit different kinds of personalities and lifestyle needs. Here's a quick gadget guide for
The Music Lover
The fourth generation iPod Nano released this fall is by far the thinnest and prettiest iPod to date. Not only are there 9 different colors for you to choose from – the new iPod Nano also comes in 8GB and 16GB storage configurations, has neat little features like a new user interface and accelerometer sensor, and uses environmentally sustainable material. The 8GB iPod Nano is selling for $149 at the Apple store and at $199, the 16GB Nano doesn't even reach $200.
The Bookworm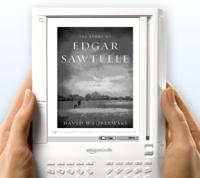 I'd rather own real books than their digital counterparts but I have to admit that eBook readers come in handy when you're constantly on the go and don't want to break your shoulders carrying all those books in your back. The Amazon Kindle is still the best eBook reader out there particularly because of its EVDO connection, which you can use to download 140,000 ebooks, magazines, and newspapers available for the Kindle. The Sharp ePaper display makes reading easy on the eyes and its user-friendly interface won't deter even the most technophobic of bookworms.
The Socialite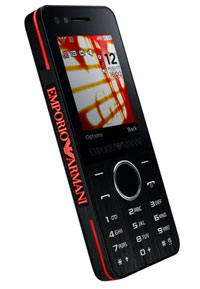 This year, Samsung and Emprio Armani teamed up to create a mobile phone that would suit the taste and lifestyles of young party-goers who love clubbing and the night life. The Samsung Armani Night Effect Mobile Phone has LED lighting effects that glow in green, blue or red whenever the phone is being used or when there's an incoming call. Other features include a 3-megapixel camera, USB 2.0, micro SD slot, and Bluetooth 2.0. Perfect for urban sophisticates with cosmopolitan tastes.
The Video Game Geek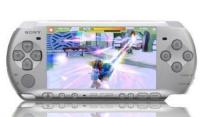 If you're looking to impress a gamer this Christmas, giving him or her an improved version of an established product shows that you're updated about what goes on in the gaming world. The new Sony PSP-3000 comes in limited edition Ratchet and Clark Entertainment Packs, which includes a silver PSP-3000, echochrome Game, Ratchet and Clark Size Matters Game, National Treasure 2 UMD, and a 1Gb memory stick. Even if the receiver of the present is not a really big gamer, he or she will definitely appreciate a portable game console that can also play music and movies.
The Kid-At-Heart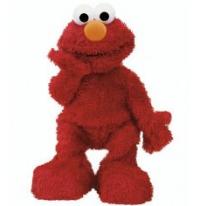 The character Elmo from the TV show Sesame Street gets sillier and more capable with every version of the Elmo doll. Elmo Live, the latest doll, behaves just as he does on TV. Not only can he walk and talk; Elmo can also sit down, stand up, wave his arms, and cross his legs while telling stories, playing games, and singing songs. All these fun features make Elmo an enjoyable companion this Christmas not just for kids but for the kids-at-heart too.