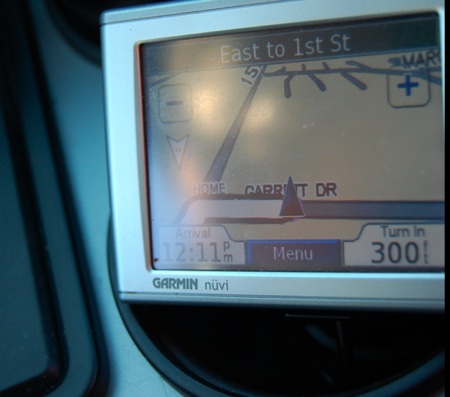 I have always been curious on how a Global Positioning Systems (GPS) navigator works. My brother, David who is based in the USA told me how it worked a few years ago. And finally I got to see how it worked when we traveled together to look for Jamesport, Missouri. David said the Garmin Nuvi came preloaded with the maps of the US states.
The procedure is simple enough. Just type in the destination and starting point. The Garmin Nuvi automatically searches for the shortest route. Sure enough, it found the shortest route that would cut the travel time to 30 minutes. The problem was the roads were narrower than if we road in the main highway.
Here is the video as we finally found our final destination. It's good that the Garmin Nuvi has audio support which is quite useful when you can't look down to see the map.
We often missed some turns but the Garmin Nuvi would recalculate and give us alternative directions. I think it is really cool.